Many experts didn't see it coming, yet cryptocurrencies are back in the news. While there is a reasonable opinion that cryptocurrency boom is coming to its end, the Bitcoin rate is rising again after the significant drop at the end of 2018. Thus, mining and trading Bitcoin and its alternatives – altcoins – remain a "gold rush" of the digital era, attracting more enthusiasts to engage in investing and even building crypto trading bots.
Similar to gold prospectors, cryptocurrency entrepreneurs require high-quality equipment and reliable instruments in order to obtain and sell digital money. In this regard, the most frequently asked questions in this context are: "what is a crypto trading bot?", "what are the best bots for Bitcoin trading?", and "how can I make my own cryptocurrency trading bot?"
Lucky for you, this article has the answers: a brief summary on the first two topics, and a comprehensive review on the latter one. Have patience and read carefully to learn how to create a profitable crypto trading bot.
Digital Currency: Real Deal or Zilch?
This article excludes the peculiarities of mining, such as the choice and installation of equipment and tips on increasing the performance of your farm. Instead, it focuses on trading cryptocurrency using its inherent volatility to make profits with the help of a custom-built trading bot.
Considering the hype that surrounds digital cash in recent years, you must have heard at least about Bitcoin. If you have done some research, there is a great chance that you are also familiar with its alternatives: Etherium, Litecoin, Ripple, Stellar, Verge, and many others. Digital cash became so popular that even Facebook has launched a new cryptocurrency, Libra, as part of the ambitious plan to create its own financial system.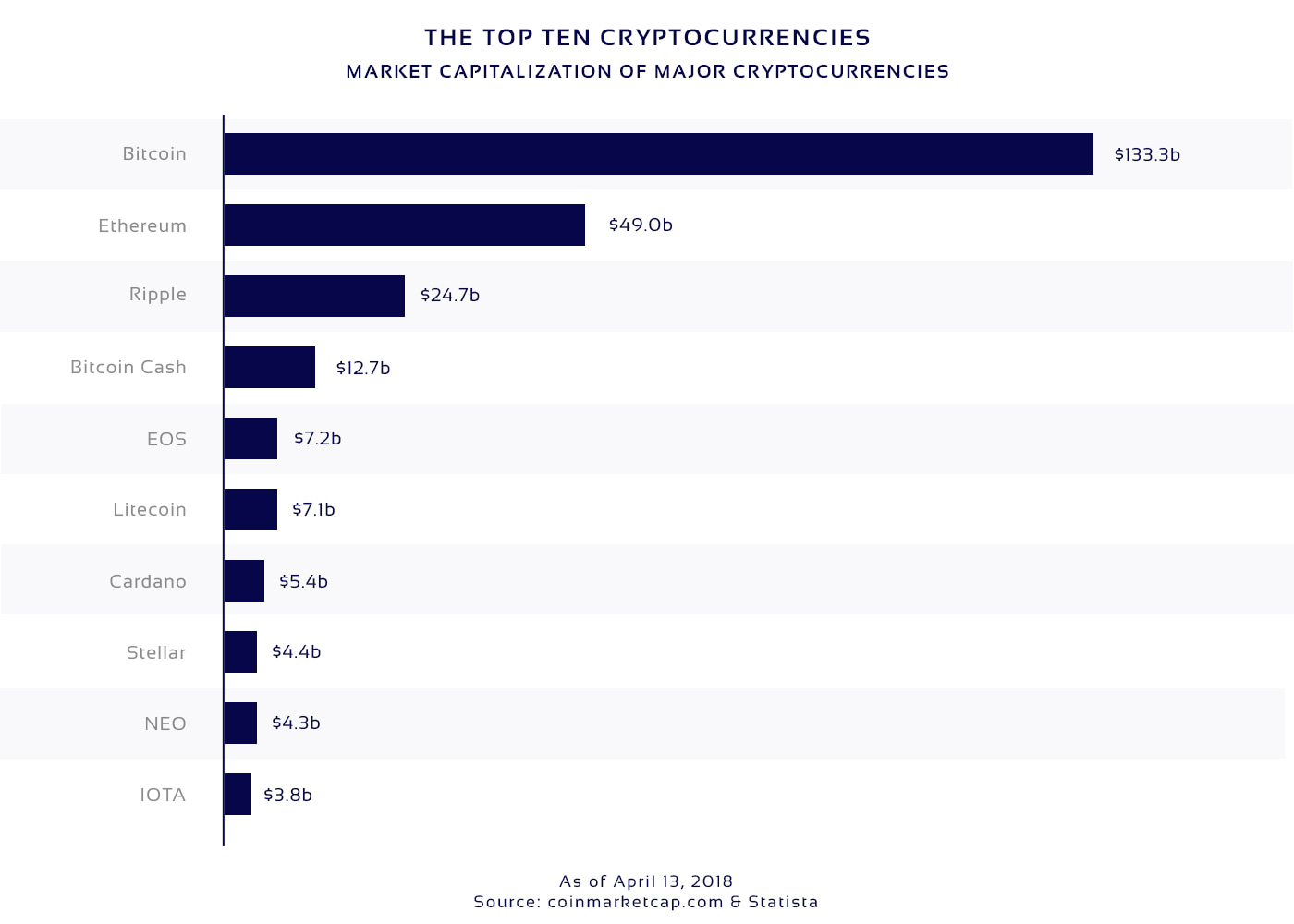 The real beauty of cryptocurrencies is that you do not need to be a technical expert in order to buy and sell them. Even if all those blockchains, hashing algorithms, and mining rigs sound like voodoo magic to most people, you can still get a digital wallet and engage in buying and selling digital money on cryptocurrency exchanges, such as Binance, Coinbase, Kraken, and others. The success of trading will be largely determined by your financial skills and experience, not computer knowledge.
What makes cryptocurrencies an attractive trading asset is their volatility. Their prices tend to fluctuate heavily, allowing traders to employ various strategies and buy electronic cash when the price drops, and sell when the price in on its peak. The trading strategies may involve both long and short trades, building an investment portfolio, market trend analysis, and other activities typical for trading valuables, such as goods, stocks, contracts, etc.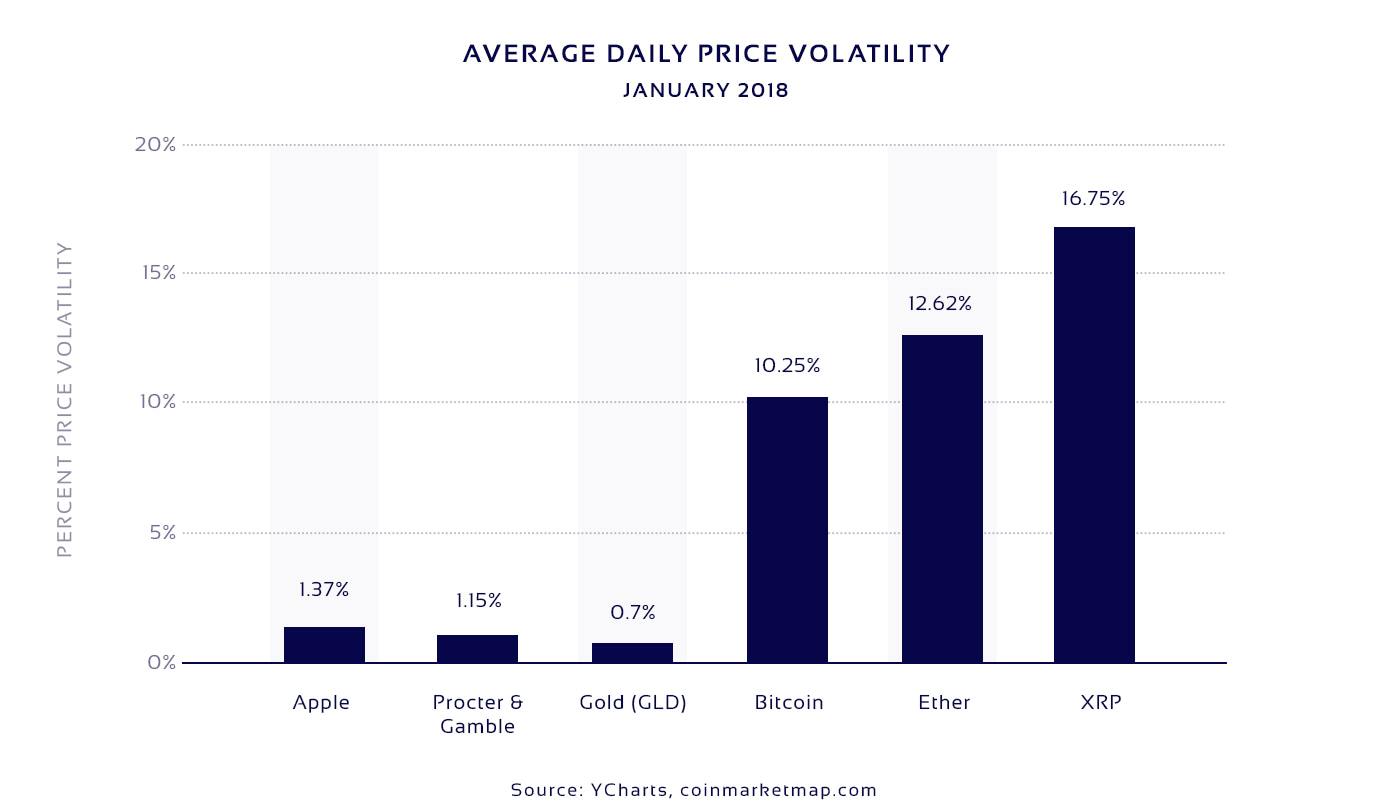 Investor's Little Helper: Most Important Perks of a Crypto Trading Bot
To be effective, online trading and investment require significant knowledge, experience, and time. For this reason, traders may resort to using sets of specialized computer instructions, called bots, if they lack respective qualities or do not have spare time. In contrast to some areas of use, like online gaming, for example, bots are legal in various spheres of online trading, including cryptocurrency investment. These programs perform trades in an automatic mode, using predefined parameters, and require little or no user intervention after the initial installation and setup.
Main advantages
The days when robots were inferior to men in every aspect are long gone. Nowadays, computer programs are feeling especially comfortable in the areas that require strategic thinking and data analysis, such as online trading. Enhanced machine learning, hardware innovations, and improved data processing and storage technologies allow artificial intelligence to evolve significantly, surpassing the capabilities of an average human. Here are the main advantages of using a trading bot on a crypto asset market:
Bots are available 24/7 and do not require rest, food or holidays.
They are guided by logic and algorithms. Thus, emotions do not have an impact on their performance, and they do not make rash decisions.
They can be customized and equipped with various strategies that cover different scenarios.
They can analyze market trends and test the probability of success in newly created strategies faster and more efficiently, compared to human calculations.
They can perform regular tedious tasks automatically, such as rebalancing your asset portfolio, thus saving time.
They can place a large number of orders or bids much faster than a human can do manually.
Considering the advantages mentioned above, you may be sure that computer programs outperform humans, especially those people who are not proficient in online asset trading. Thus, e-currency trading bots will be especially beneficial for novice investors who want to test their skills in bitcoin and altcoin trading.
Functionality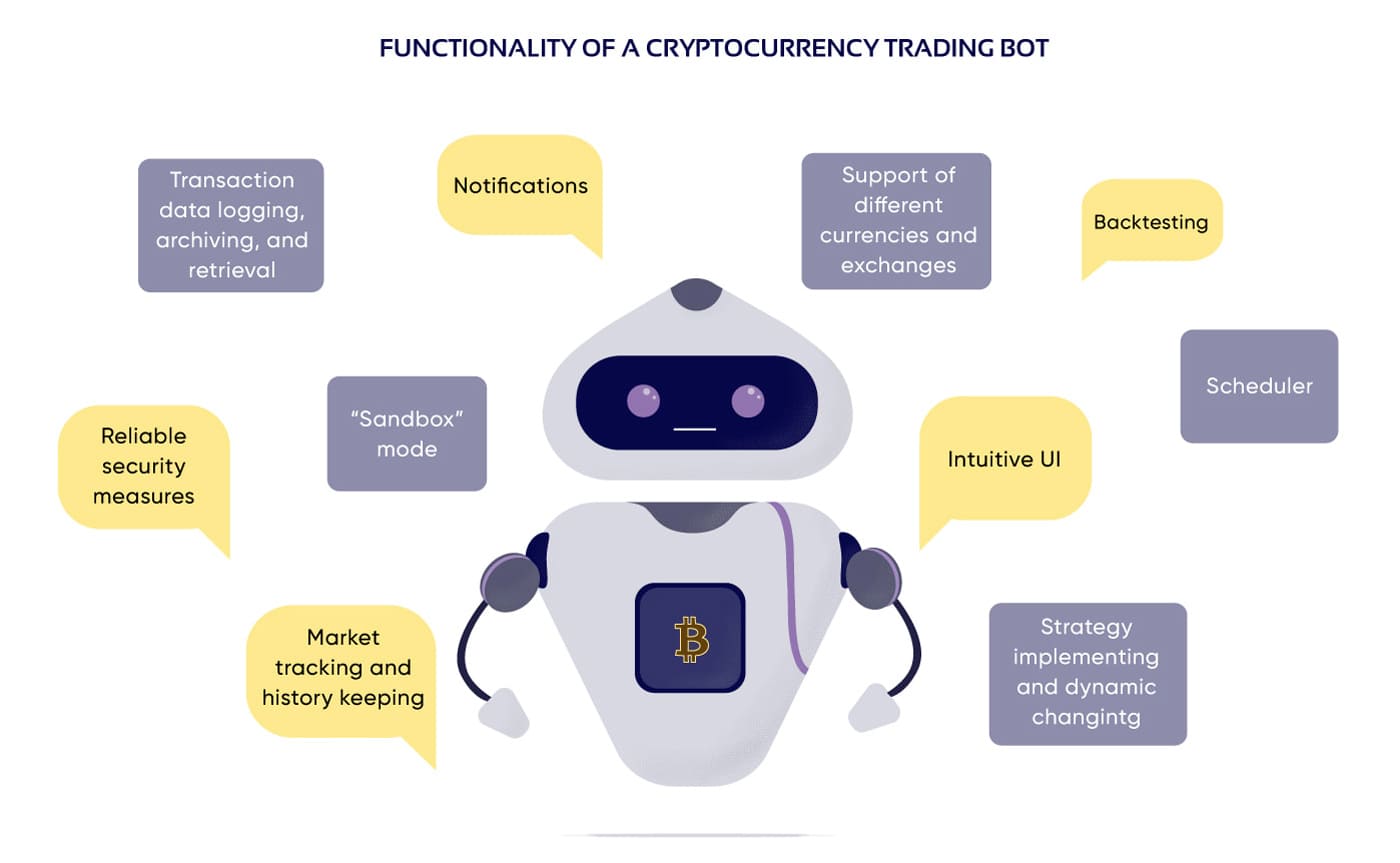 As you can see from the aforementioned benefits, trading bots may make your financial activities much easier. However, to ensure optimal effectiveness, they need to perform numerous functions, both basic and advanced. The essential functionality of crypto trading computer programs generally includes:
Strategy implementing and dynamic changing. The core feature of a crypto trading bot is to execute a chosen strategy and, optionally, be able to change it dynamically if the selected algorithm performs insufficiently.
Market tracking and history keeping. These two linked functions enable collecting market data and storing it for subsequent retrieval, reference, and analysis. This information is essential for developing new algorithms and improving old ones. Additionally, this functionality involves presenting data reports in the form of charts or graphs.
Backtesting. This is a required feature if you want to check a new strategy by simulating its outcome using past data obtained from tracking markets. A backtest usually takes into account market fees, latency, and other factors that have a direct impact on transactions.
"Sandbox" mode for trade simulation. This is a training module that comprises a customized environment. Thanks to this computer simulation, traders may gain practical skills in real-life market conditions without risking their money.
Transaction data logging, archiving, and retrieval. This function keeps the history of all the transactions performed by the trading bot. Thus, customers may track their past financial activity and recall when a particular transaction took place.
Notifications. User convenience is the focus of this function that may be realized in a variety of ways depending on users' preferences and custom conditions. Traders may receive notifications on their email addresses, via popular messenger apps, or in the form of SMS messages. This way, they may be informed when the bot performs a successful transaction, or when the price of a tracked currency reaches a threshold value preset by the user.
Scheduler. This simple functionality allows the bot to operate autonomously and only during preset periods defined by the user. If necessary, the bot may wake up the device to start running, and send it to the sleep mode or turn off the power when the timer expires.
Besides, there are optional requirements aimed to improve user experience. For example, an intuitive UI is desirable in order to enhance customers' interaction with the trading bot. A well-designed interface will help novice traders get used to the program more quickly and comfortably, and provide experienced users with all the necessary advanced functions at their fingertips.
Security is another highly demanded feature, as the safety of accounts and transactions concerns every online trader, regardless of the market. Since a trading bot has access to your cryptocurrency wallets, several security measures, such as biometric or multi-factor authentication, are essential.
In addition, a crypto trading bot should support different currencies and exchanges, preferably several most popular ones. Of course, you may use or build a bitcoin trading bot, but such limitation to a single currency is not always justified. However, focusing solely on bitcoins may significantly reduce development costs and time, which will be discussed later.
Risks
To be completely honest with you, certain risks associated with using bots for trading crypto assets must be mentioned. Generally, every investor faces risks of losing money, and many respectable online trading platforms are legally required to warn about potential losses.
Another potential threat lies in false promises from unscrupulous bot developers. Every trading program that claims to make you rich in a heartbeat is obviously a scam. Even legitimate bots with working strategies cannot guarantee constant profits as they may fail to adapt to market changes, irregular price fluctuations, and other unfavorable conditions not foreseen by their algorithms.
Some programs allegedly designed for automatic cryptocurrency trading are outright fakes. For example, numerous websites offer visitors to purchase or even freely download crypto trading bots for smartphones, yet there is still no proven fact of working automatic software for trading digital money on Android or iOS. In best case scenarios, those fake programs simply imitate trading, in worst cases, they contain malicious code to hijack your accounts, digital wallets, and other electronic assets and personal data.
Using common sense and experience is a good start of preventing risks. You have to realize that there are no universal strategies capable of avoiding losses completely. For this reason, you cannot use bots even as an autonomous source of consistent passive income, much less a method to get rich in a short time.
The best way of using a cryptocurrency trading bot is as a multifunctional tool to handle routine operations automatically, perform transactions when you are busy, and test and employ new strategies that may outperform other traders, both humans, and machines, on different markets. So, to use a bot with maximum efficiency, you need to do a lot of customization and fine-tuning. An even better solution would be building a custom-made trading bot, tailored specifically for your needs.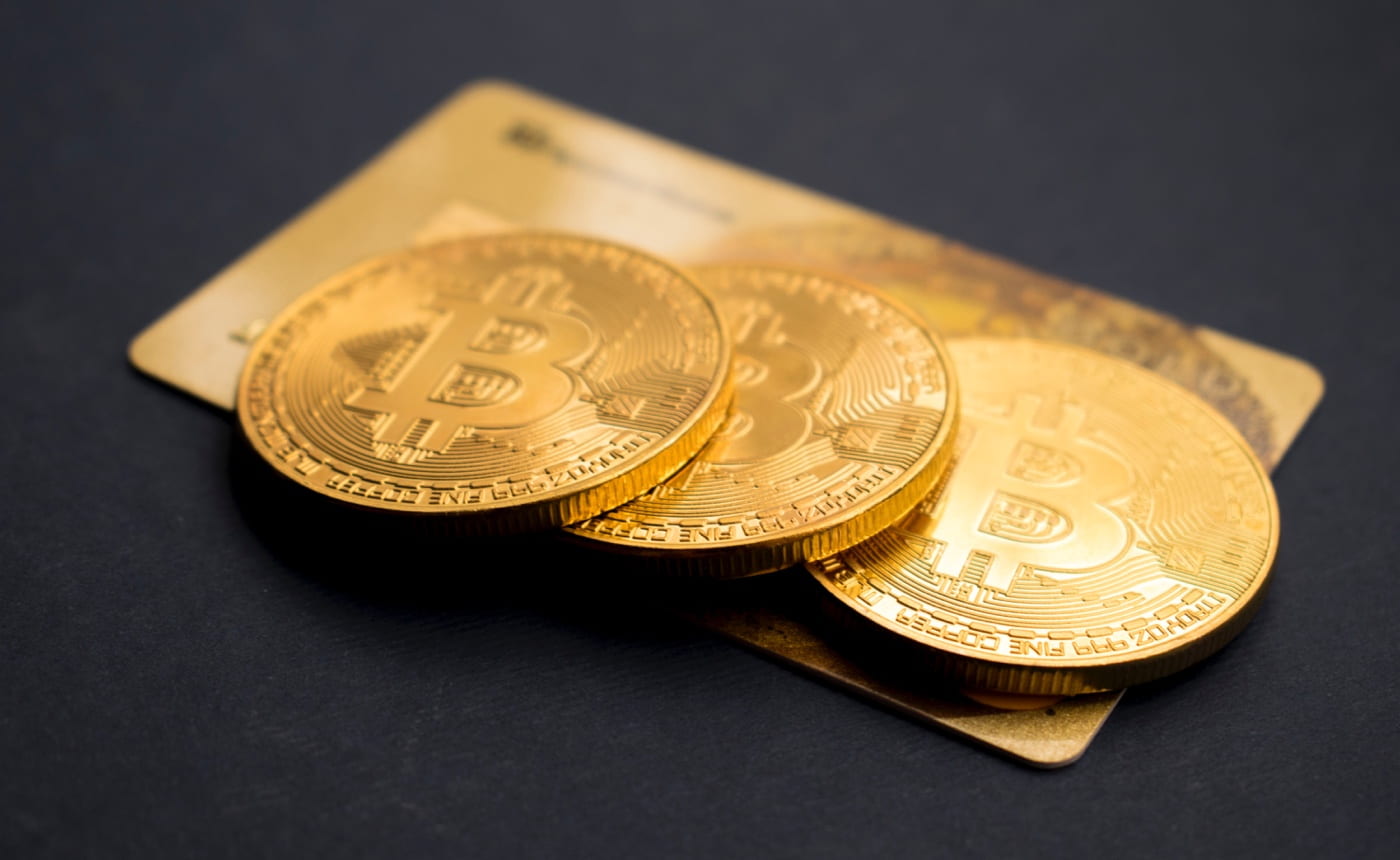 Money Making Money: How to Invest in Building Your Own Trading Bot
If you plan to become a full-fledged market maker and take on professional cryptocurrency trading, you will have to invest in a specialized automatic trading program. Though some users choose free or paid bots from third-party developers, or even open-source projects from Github, the outcome of their activity may be unpredictable, and their performance – questionable.
In order to use computer algorithms for trading cryptocurrencies with maximum efficiency, you need a custom solution. It involves significant expenditures, but consider them as investments in high-quality equipment that is essential for successful work, and will eventually cover the expenses.
How much resources does it take to develop
Your time is valuable, so let's not beat around the bush: there is no fixed price for building a crypto trading bot. There are too many variables – factors that directly influence the amount of time, money, and specialists required for the development. Thus, you need to carefully select the desired features even before you find a good team of developers who know how to make a trading bot.
Let us list five factors that define the resource costs of developing a cryptocurrency trading bot:
Number of implemented functions. There is a direct proportionality: more features require more time, people, and money. The general functions of a bot are listed in one of the previous sections, so feel free to revise them and consider their necessity for your particular case. For example, you may exclude reports, a scheduler, and market tracking from functionality in order to save resources.
Supported trading platforms and currencies. You may try and cover as many platforms as you can or only a couple of selected exchanges. Alternatively, you may focus on a single, most promising crypto exchange, for example, Binance, Bittrex, Bitstamp, Coinbase, etc. In a similar manner, you may decide to limit cryptocurrencies supported by your automatic trading software. Thus, it will be faster and cheaper to make a bitcoin trading bot than a complex program that additionally supports various altcoins.
Number of preset strategies and customization options. Again, your software may be focused on a single strategy; however, it will have a much higher potential if it supports several types of activities with cryptocurrencies. These activities define the type of a trading bot and will be described in more details later in this article. Besides, a properly designed trading bot should allow creating, testing, and implementing user strategies. Using this functionality, a user may perform manual fine-tuning of the bot's behavior by adjusting strategy parameters, conditions, and rules.
Quality-of-life improvements. These are minor functions that may be easily omitted for the sake of reducing costs. They do not have a direct impact on the operation of the bot, and merely improve the convenience of users. For example, these optional features include a notification function and a sleek UI design.
Used technologies and availability of specialists. These two factors are tightly interconnected, so it is better to review them as a single unit. Existing cryptocurrency trading bots are mostly (but not exclusively) written in Python, PHP or Javascript (namely Node.js), so you will need a team of skilled developers that specialize in these technologies.
If such specialists are not available or too expensive in your location, you can outsource the development to foreign developers who know how to make a trade bot for cryptocurrencies. Thanks to outsourcing, you can save a significant amount of money, because the hourly wage of software developers, for example, in Eastern Europe or Asia are three or four times less than in the USA.

Development process and technology stacks
As it has been mentioned above, the top three technologies for developing a cryptocurrency bot are Python, Javascript, and PHP. These programming languages are supported by ccxt – the most popular library for cryptocurrency trading, which will be an advantageous addition to the technology stack equally required to create a simple bitcoin trading bot or a sophisticated automatic trading program that can handle multiple types of currencies and exchanges.
Though it is a matter of personal preference, Light IT experts would recommend using Python for a trading bot due to its numerous advantages. Our team prioritizes this programming language and accumulated considerable experience over 10+ years of providing high-quality software solutions for various challenges.
You can use the information from one of our articles to learn how much it costs to develop a custom software program. Alternatively, contact us, and our specialists will estimate the cost of your project based on your specifications, whether you wish to make a bitcoin trading bot using Python or create a multifunctional software suite that supports multiple cryptocurrencies and exchanges. Our team will also suggest the optimal technologies, create a detailed strategy, and estimate the product development timeline.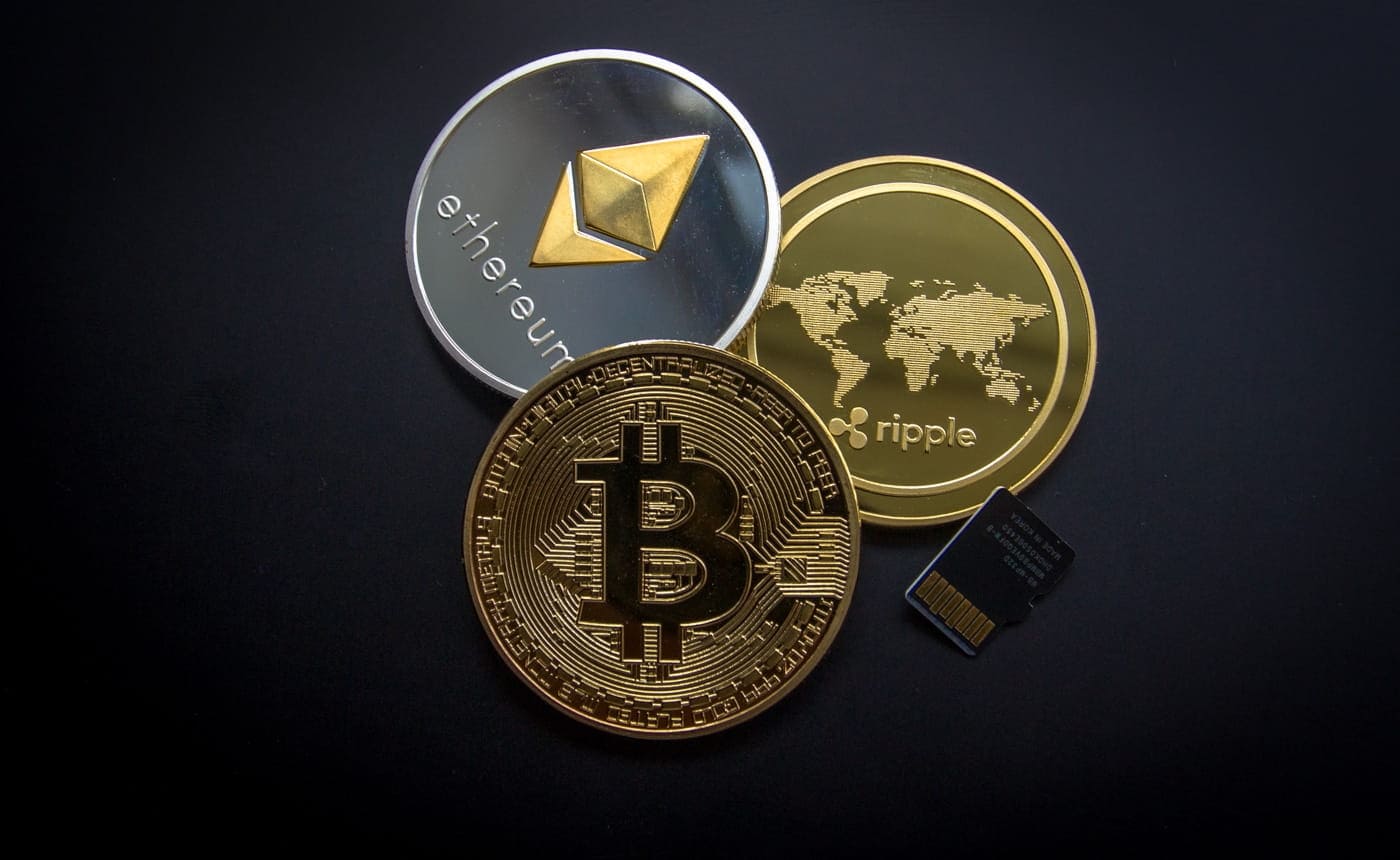 Two Paths to Profit Using Your Cryptocurrency Trading Bot
After your crypto trading bot has been developed and tested thoroughly, it's time to use it for profit. If you have the strategies with proven effectiveness at your disposal, a cryptocurrency wallet, and a starting capital, you may use the cryptocurrency bot for its primary purpose: speculating on the difference between buy and sell prices.
However, your bot can make money in another way if you wish to share it with the world. This approach implies selling your software, part of its functionality, or using other monetization strategies. This way, a trading bot may bring two separate streams of income: from its trading activity, and from its purchase as a marketable software product.
There are several ways to monetize software, so you may select the strategy that fits your concept. Keep in mind that your target platforms do not include Android or iOS devices; that's why certain strategies can be used with limitations. Here are the most common methods to make money with your program product:
Paid software. This strategy is the most obvious: users pay money to download and use your program. It is a one-time payment to get the whole functionality of the software product.
Subscription plans. This strategy is more flexible, since users may select the plan that suits them best, and do not have to pay for the periods when the software is not used. As a rule, subscriptions with longer periods are more beneficial for users: for example, a subscription for one year is significantly cheaper than twelve subscriptions for one month.
Advertising in a free or paid program. Though this model really shines in mobile apps, it may also be used for crypto trading bots that comprise a web GUI. You may use this model separately or in combination with other profit-making methods, for additional income.
Freemium. You may use this model to keep your software free with limited functionality and charge users who require advanced features. There may be a single payment to unlock a "Pro" or "Premium" version of the software with all features or may be separate prices for every additional function. The latter variant requires a modular structure of the trading program, so you should consider it in advance while designing your software.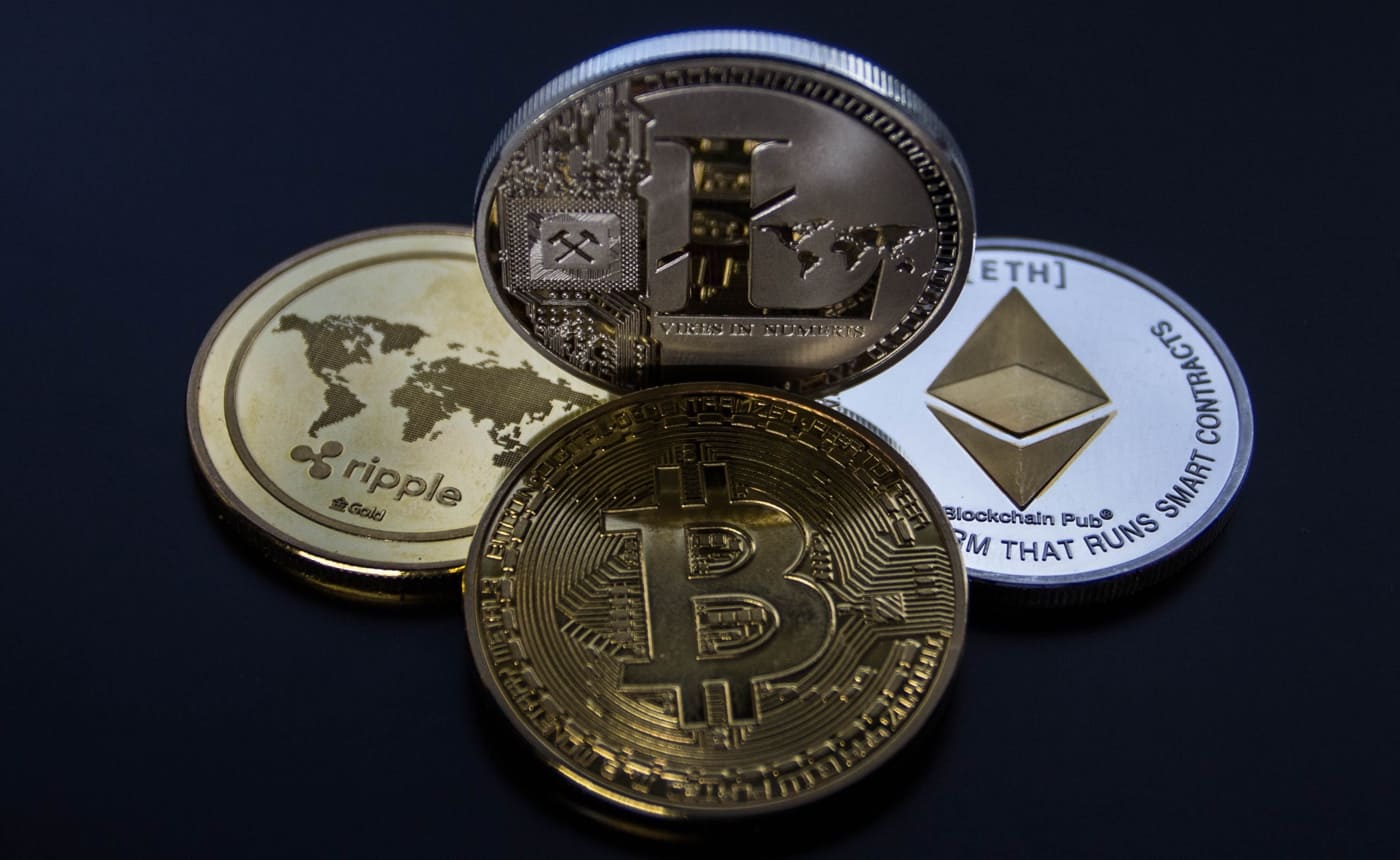 Four Popular Types of Crypto Trading Bots with Examples
As it has been already mentioned in this article, focusing is a great way to save development resources. For this reason, consider certain limitations during the software design stage. For example, you may limit supported currencies to a single one and develop a bitcoin trading bot. However, a more beneficial way would be selecting the primary strategy that would define the type of your trading bot.
Market making bots
Market makers use the spread between ask and bid prices to make profits. The trades are usually short, and the profits are tiny, so traders have to make enormous amounts of transactions to raise a perceptible income. This is an extremely tedious task for a human but a trifle for a trading bot.
One can mention HaasBot as an example of a popular cloud-based multifunctional bot that can be used for market making. Specifically, it offers 16 strategies or types of trading activities, and market making is one of them. It is very user-friendly, offers fully automatic operation, supports multiple exchanges and types of cryptocurrency, and has three subscription plans that differ in functionality.
If you have some experience in Node.js, try
Tribeca
. It is a free Github project that requires certain skills to set up but offers such perks as web client, strategy backtesting, and low-latency operation. It also supports different exchanges and cryptocurrency pairs.
Arbitrage bots
Arbitrage is another activity that is quite difficult to perform without computer programs. It involves buying currency in one market and selling it immediately in another one for a higher price. The key is finding a profitable mismatch in prices across the whole range of available markets and currencies, and using it fast before prices change.
Blackbird and Triangular Arbitrage are two Github projects that employ different approaches to arbitrage. Blackbird trades only Bitcoin, i.e. it buys a certain sum in one exchange and simultaneously sells the same sum in another exchange. These transactions are performed independently and in parallel, thus eliminating the need to transfer money between exchanges and avoiding the latency associated with such transfers.
In contrast, Triangular Arbitrage operates only on Binance exchange but supports multiple currencies. The essence of its operation remains the same: finding a mismatch of prices caused by market fluctuations and using it to sell one cryptocurrency and buy another one, making a profit in the process. This program analyzes the market and then displays the most profitable arbitrage opportunities (triplets) but does not perform trades automatically.
Portfolio automation bots
As the name suggests, this type of bots focuses on creating and maintaining an optimal user portfolio rather than full-scale trading. Now and then users have to rebalance their cryptocurrency portfolios, and it's another example of a task for bots.
HodlBot focuses on customizing user portfolios by providing automatic rebalancing in order to reduce investment risks and increase incomes. It allows users to choose and adjust rebalancing strategies, selects preferred currencies and blacklist undesirable ones. This program is free for users with less than $500 on their account, otherwise, it costs 10 dollars per month.
Technical trading bots
Technical trading bots perform predictive analysis based on market indicators. Then, these predictions of future price fluctuations combined with preset strategies are used to make profits. Such bots may use additional information, such as expert advice from financial analysts, as source data for their calculations.
This group of cryptocurrency trading bots is the most numerous and contains many notable examples. Among them, it is worth mentioning such powerful solutions as Cryptohopper and ProfitTrailer.
Cryptohopper is a cloud-based bot that supports different strategies, multiple currencies, and exchanges, and has all the features for automatic trading, including trade simulation, backtesting, strategy designing, and many others. Its subscription price varies from $19 to $99 per month, depending on available functionality.
ProfitTrailer is an advanced cryptocurrency trading bot with a convenient GUI, easy configuration, and multiple powerful features. The program supports Windows, Linux, and MacOS, and offers a wide range of both monthly and lifetime subscriptions that vary from €30 to €69 per month and €799 - €999 for a lifetime plan.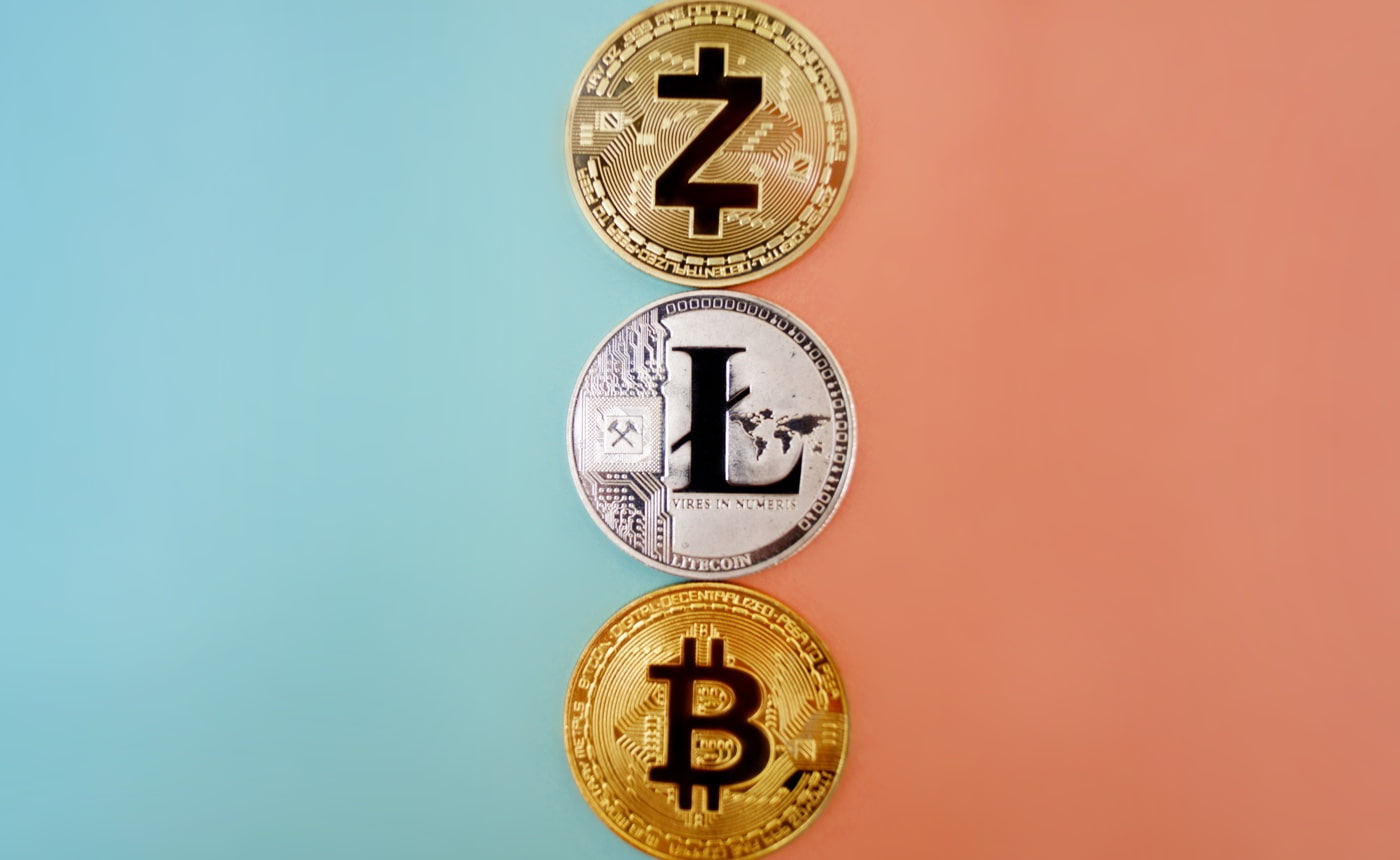 Conclusions
To sum it up, cryptocurrency trading is on the rise again and attracts many daring investors. If you only want to try your luck and approach this activity as gambling or fleeting craze, you may play with open-source trading bots. If you want to give it a shot and test your investing skills, there are multiple solutions with reasonable subscription plans. However, if you want to make cryptocurrency trading a staple of your income, consider building a custom trading bot for maximum safety and efficiency.
Your own trading program or platform developed by professionals gives you full control, including strategy choice, customization, scam protection, and so on. In addition, you may obtain income both from using the bot and from selling it to other enthusiasts. There are numerous monetization models in order to make your software both profitable for you and attractive to its users.
Building a crypto trading bot requires making several crucial decisions. In order to optimize the development costs, you need to set some restrictions and focus your automatic trading project. Thus, you need to define:
Type or main function of the bot: market-maker, arbitrage, portfolio rebalancing or technical trading;
Supported exchanges and currencies: cover as many as you can afford or stick to the most popular options;
Software development technologies: Python, Node.js, PHP, or other, less conventional variants;
Monetization strategy: paid application, freemium, subscription-based, etc.;
Provided functionality, including both core and optional features;
and much more.
Another important rule: never skimp on security to save the development budget! Electronic money has long been one of the main targets of hackers, and cryptocurrency wallets are preferred due to their pseudonymous nature, relatively high dollar value, and popularity across the darknet. So, make sure that your cryptocurrency bot and account are secured against malicious attacks.
Considering how important the whole enterprise is, leave the development to professionals. For instance,
contact our team
, discuss the specifications and preferences, and receive reliable and effective automatic trading software for cryptocurrency.