With this report, Light IT Global presents an overview of the company's efforts taken during 2022 and aimed at sustainable development.
About Light IT Global
Light IT Global LLC is a software engineering company founded in 2006 in Ukraine by a small group of tech enthusiasts willing to make positive changes in their local community and the world through the power of innovation.
Following its mission to deliver a top-notch software product worldwide, a band of experienced and enthusiastic developers, designers, analysts, and managers transformed into an international business in 2015.
Light IT Global's mission is to ensure clients' business growth with reliable software solutions through expertise in innovative technologies and the transfer of industry knowledge. Over the last 16 years, our company has successfully completed 400+ end-to-end projects for customers in 27 countries. Having 100+ professionals on our team, Light IT Global operates several distributed centers of development across the globe (Ukraine, Poland, the UK, Spain).
The core values of our company are honesty and integrity, open-mindedness, inclusivity, sustainability, and social responsibility. Light IT Global's leadership builds and maintains operational practices in accordance with these values, fully committing to building a healthy and supportive working environment that inspires people to not only expand their professional potential but also actively participate in various activities that can make a difference and change our future as humankind for the better.
Light IT Global's pursuit of technological excellence was singled out by multiple IT-related awards:
Top Artificial Intelligence Company 2022 by Clutch
Top Android App Developers 2022 by Business of Apps
Most reviewed App Development Company in Ukraine 2022 by Manifest
Top B2B Companies in Ukraine for 2022 by Clutch
Top 1000 Global Company in 2022 by Clutch
Top App Development Companies (2022) by Business of Apps
Top Python Companies in Ukraine 2022 by TechBehemoths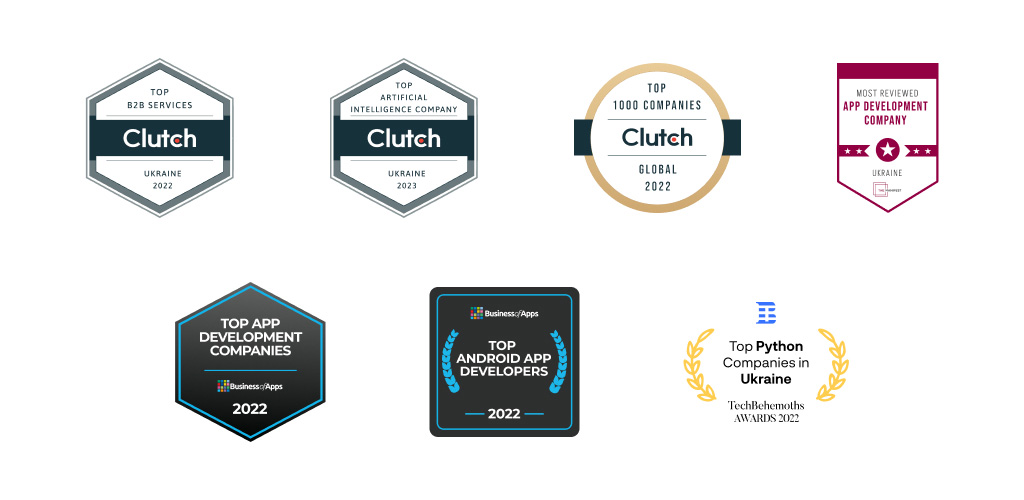 In the realm of contemporary markets, Light IT Global astutely comprehends the intricacies that abound. We aspire to transmute these intricacies into valuable solutions, bespoke software development, innovative product offerings, thought-out technological strategies, ingenious solution engineering, and the meticulous orchestration of managed services.
Light IT Global prioritizes customer-centricity, affording our clients flexibility in terms of offered cooperation models, team assembling options, attentive quality management, and overall predictability and transparency.
Environmental Sustainability
This section of the report describes Light IT Global's actions directed to the minimization of the business' negative impact on the environment.
Environmental Goals
Light IT Global supports a plethora of environmental initiatives both within the company and externally, as all of our team members are willing to minimize the negative impact of anthropic activity on our planet.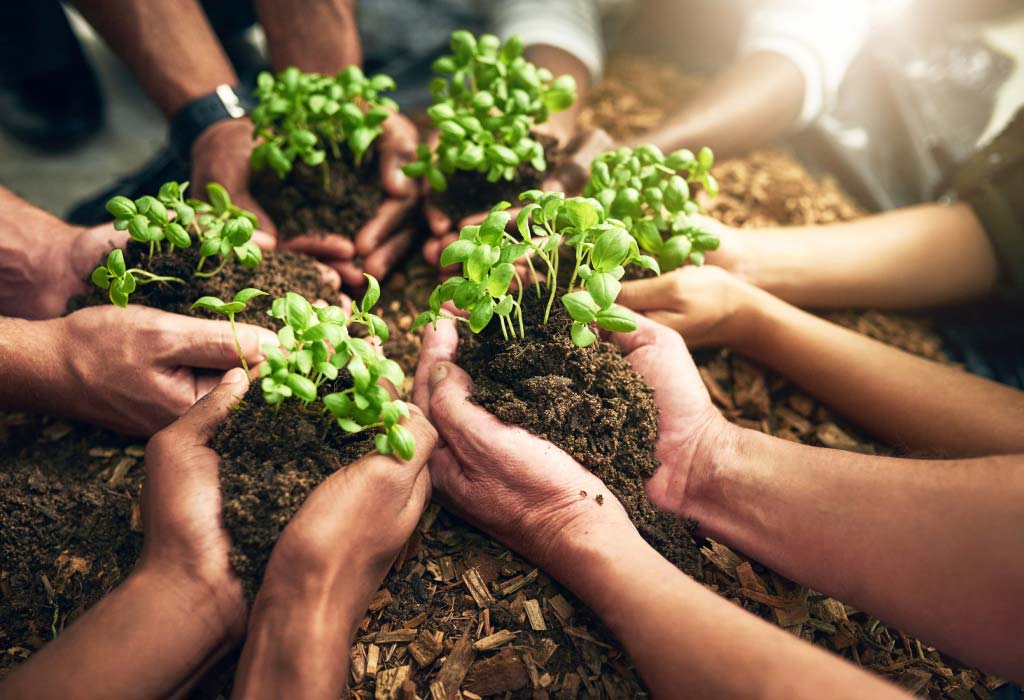 To achieve that, Light IT Global chooses to focus on several important environmental goals, including the following:
Continuous Resource and Waste Management
Our company's management establishes SMART goals for resource conservation and waste reduction, implements the "reduce, reuse, recycle" hierarchy for hardware, supplies, and other products, and ensures that all employees understand the importance of sustainable resource and waste management.
Minimizing Carbon Emissions
Light IT Global puts a lot of effort into working to reduce carbon contributions made by the company as a whole and each of the employees in particular. Switching to the remote work mode allowed us to significantly decrease the emissions. Moreover, 26% of Light IT Global's employees do not use a car and utilize more eco-friendly public transportation (trams, trolleybusses, subway), electric bikes, and scooters or walk.
Reducing Resources Usage
Our company encourages all of the team members to use all of the available resources with caution and care. This includes several recycling and upcycling projects, the adoption of sources of renewable energy, paper consumption reduction, etc.
Boosting Employee Engagement
Light IT Global aspires to constantly improve employees' engagement levels in terms of participation in eco-friendly activities. This includes various internal green programs and a unique gamification system that motivates our team to actively participate in environmental activities.
Green Office Activities
Across Light IT Global's distributed centers of development, several internal green activities take place on a regular basis. Our goal is to cultivate a meaningful consumption culture and environmental friendliness.
Repurposing and Recycling
Light IT Global's employees are consciously making a choice to increase the life cycles of things that can be reused by others, specifically more vulnerable members of our community. We regularly donate used computer equipment, furniture, clothes, and other things that can make other people's lives easier and better.
Waste sorting and recycling is also a big part of Light IT Global's eco-friendly strategy, so all of the team members partake in this activity across all of the company's offices and within their homes.
Meaningful consumption
For several years now, our employees have been using everyday items that help to minimize negative impact on the environment. For example, many of us choose to use our own cups when buying drinks from vendors to reduce plastic and paper consumption. We have also switched to reusable bags and glass straws to decrease plastic pollution. Our employees are also very responsible in terms of battery utilization.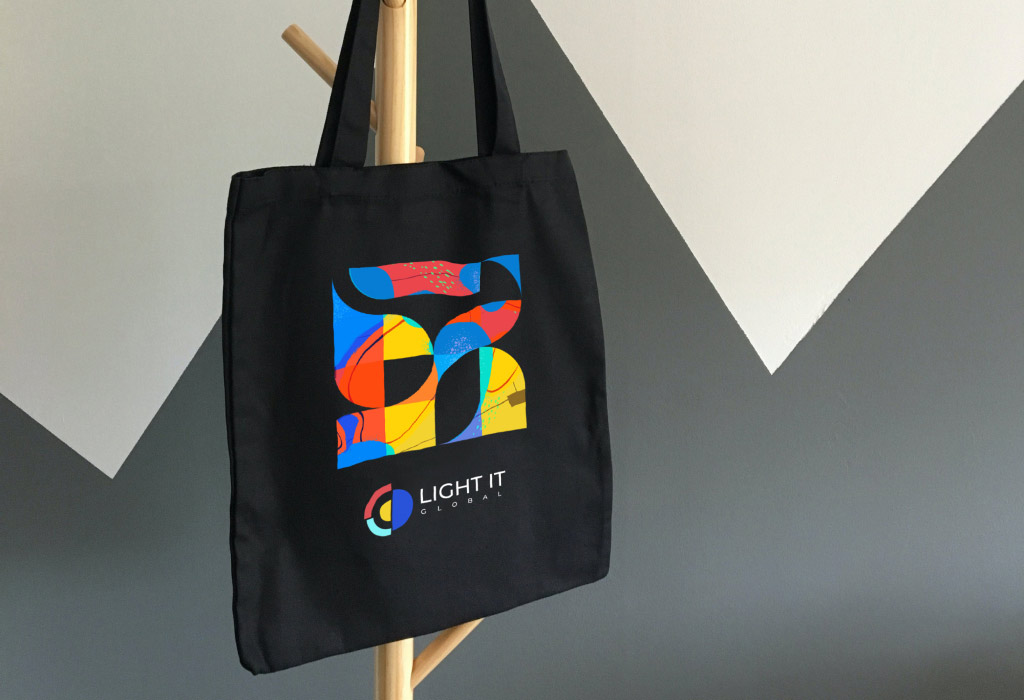 Thrifting is another form of meaningful consumption that a large number of our employees choose to partake in. This is a way to fight the negative effects of fast fashion on the environment.
Waste Reduction
All of the activities mentioned above help Light IT Global contribute in waste reduction across all of our centers of development. Moreover, as of 2022, Light IT Global's team has been working remotely for over a year. This helped our company to reduce paper, water, and energy consumption, as well as decrease emissions associated with daily commutes.
Environmental Activism
Light IT Global supports several national and global environmental organizations by making donations and participating in activities and events initiated by them. Besides that, our company carries out voluntary events like clean-ups in parks and at the beaches, tree planting, fundraisers for animal shelters, etc. For example, for more than 2 years now, Light IT Global has been supporting an animal shelter, "Дай лапу, друг" (Zaporizhzhya, Ukraine).
Company management also supports individual initiatives from employees and joins the causes that are aimed at working towards a better and greener future for the planet.
Social Responsibility
This part of the report is dedicated to Light IT Global's efforts in serving communities and underrepresented social groups our workers are currently involved in.
Serving the Community
As in February 2022, Russia invaded Ukraine, the majority of Light IT Global's philanthropic commitments were aimed at helping our country and its people to overcome the struggles of war.
Light IT Global donated the profits earned by the company during national holidays (e.g. the day of Ukrainian Defenders and the Constitution Day) to several charity funds like United 24, "Повернись живим" and others. The company also held multiple internal charity auctions and donated all of the profits earned during these events.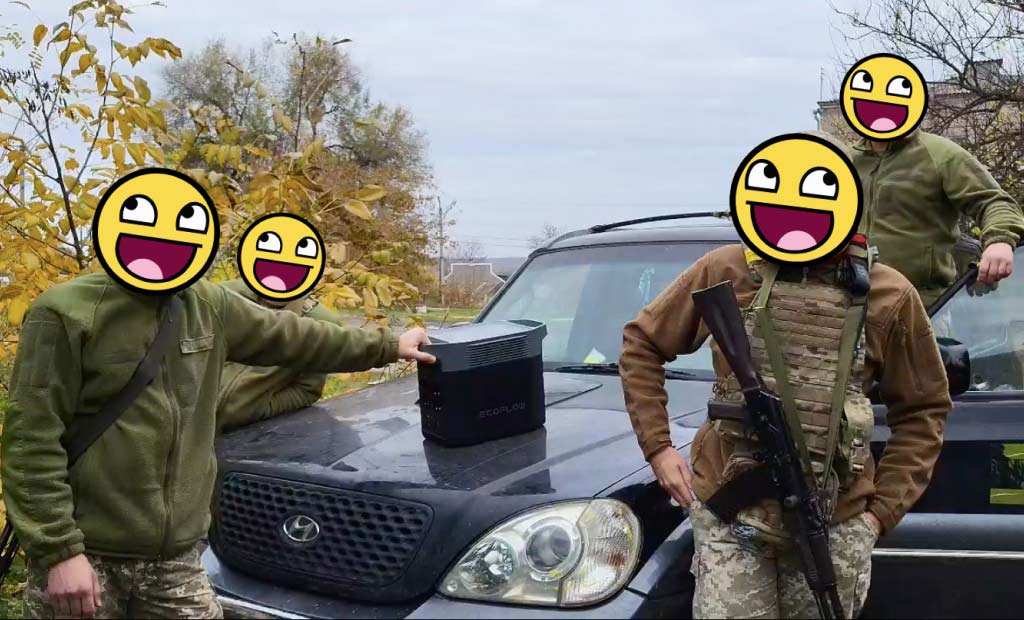 Our employees volunteered to buy and deliver necessary supplies, warm clothes, and medicine to soldiers fighting on the contact line.
We also focused on helping families who lost their homes due to the destruction caused by Russian missile attacks as well as orphans and children deprived of parental care.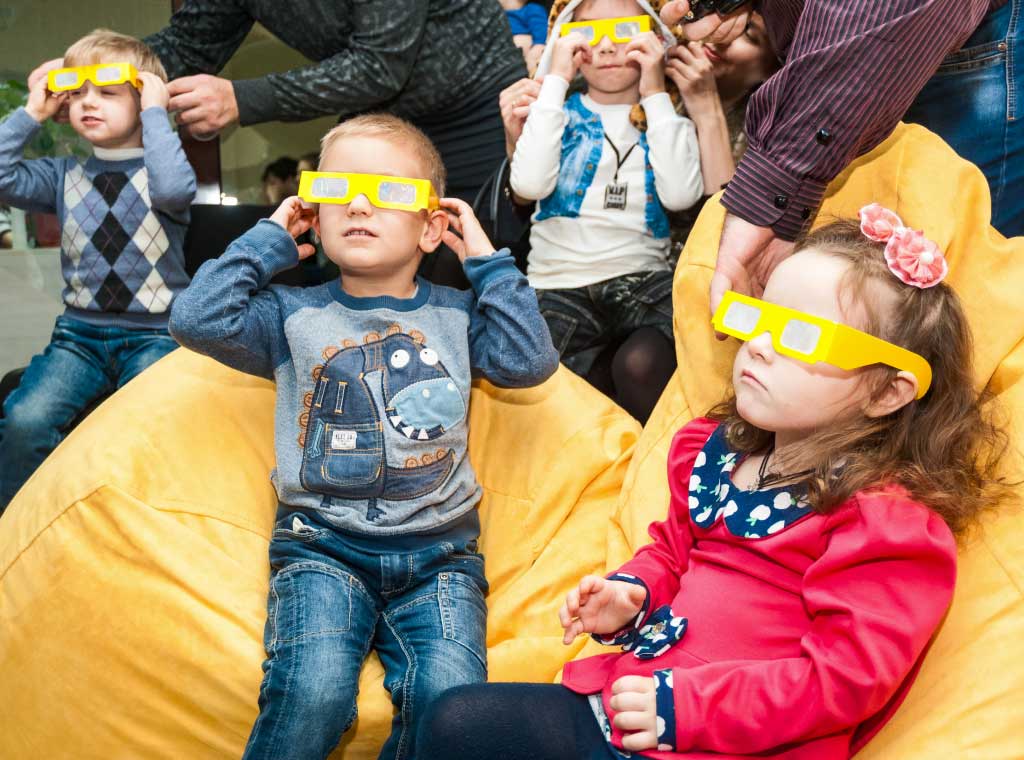 Prior to the full-scale invasion, Light IT Global had been helping the Orikhiv Regional Center of Social and Psychological Rehabilitation of Children for several years. Light IT Global's team stayed in touch with the center's management and, in 2022, regularly raised funds to ensure the children in this facility lacked nothing.
Volunteering Activities
Despite the fact that 2022 has been a challenging year for Light IT Global due to the Russian invasion of Ukraine, the company continued to support charity causes, social movements, and non-profit organizations that promote equality, social justice, and diversity.
Our employees continued to volunteer in childcare homes and assisted living facilities for the elderly. Light IT Global also donated food, supplies, medical care goods, and clothes to these institutions on multiple occasions.
Light IT Global also extended support for e-learning initiatives providing hardware and furniture to children who were relocated from the regions of Ukraine most suffering from Russian military aggression.
Labor Practices
In this chapter you will find primary Light IT Global's practices that facilitate the building of a fair and healthy working environment, which provides equal development opportunities to all workers.
Ethical Business Policies
For Light IT Global, it is of paramount importance to operate in an honest, fair, and morally responsible manner. We strongly oppose any form of discrimination, adhere to the principles of fair treatment, and respect the values, beliefs, and rights of every individual affected by the company's operations.
Light IT Global aligns its operations and strategies with the Ten Principles of the UN Global Compact. We are firmly committed to upholding principles of fair competition, business transparency, and accountability.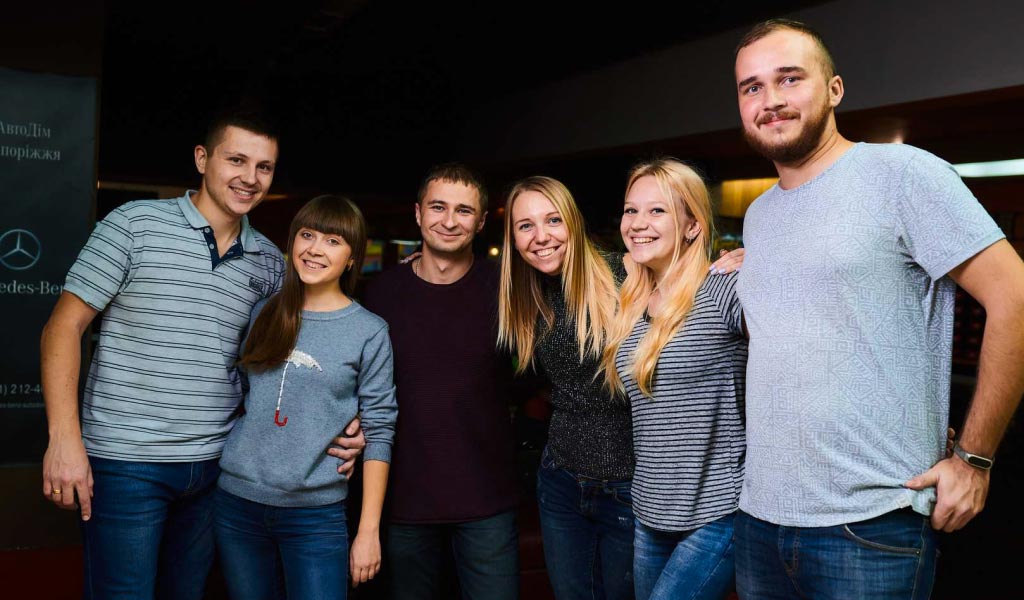 We commit to active support of national producers, startups, and smaller businesses. By putting effort into establishing fair pricing and business practices that are fully legally compliant, Light IT Global aims to make its contribution to a more just, non-discriminatory, and stable future for Ukraine and the world.
Anti-corruption
Light IT Global's company values are based on integrity, accountability, and transparency. For this reason, we aspire to protect our business practices from corruption, whether it is internal or third-party related.
One of the most crucial steps Light IT Global took in this regard was achieving ISO 27001 certification and ISO 9001:2015 certification. ISO 27001 is a globally recognized standard that outlines the framework for Information Security Management Systems and verifies that our company applies a systematic approach to managing sensitive information and ensuring data protection. ISO 9001:2015 certification, on the other hand, confirms our commitment to building a strong quality management system that guarantees efficient delivery in order to maintain customer success.
ight IT Global's business practices are built on a solid foundation of honesty, respect, and responsibility, and we strive to transfer these values to every action we take.
Inclusivity and Professional Development Support
Light IT Global's team consists of people of different genders, ages, ethnicities, and religious beliefs. The company's management considers the utmost priority to provide equal development and professional growth opportunities to all of them and create a fair and unbiased working environment that helps to bring everyone's talents to light in an atmosphere of mutual respect, healthy discussion, and peer support.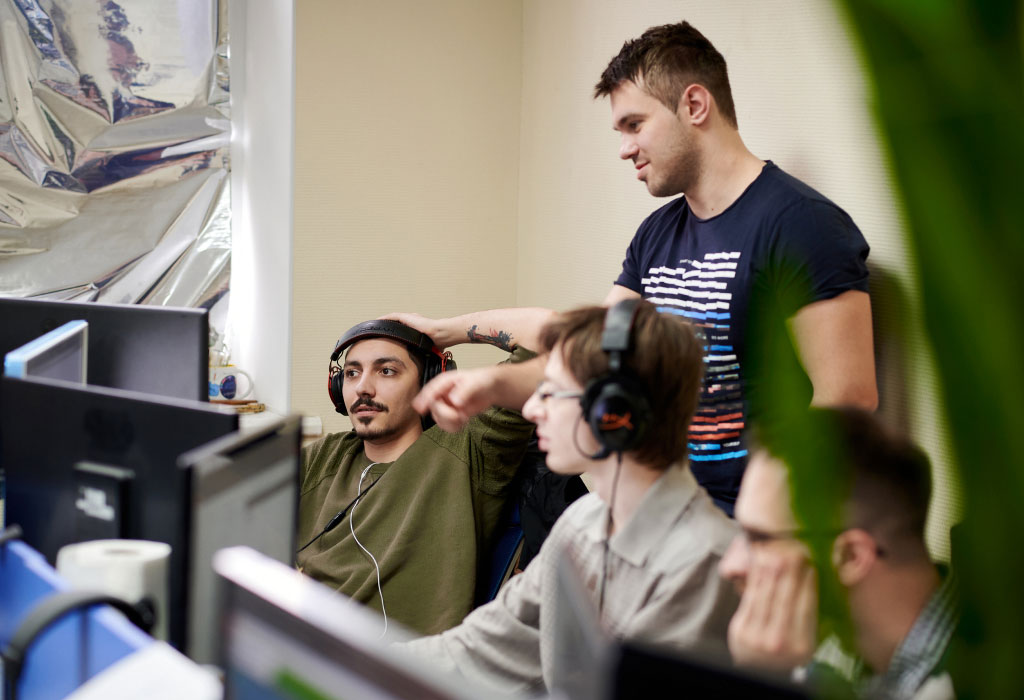 As of 2022, 19% of Light IT Global's employees are women, the age range varies from 20 to 73 y.o., 24% of the employees worked in our company for 5+ years, 37% of our team members landed a job at Light IT Global having no technical education and via self-education only.
According to a corporate survey held in 2022, 80% of the team members mention ample professional development opportunities as one of the main benefits of working at Light IT. Other answers included things like respect and flexibility, stability, and a supportive team.
Light IT Global's team regularly takes part in IT-related events across the globe like conferences, hackathons, workshops, and master classes where our experts can master new skills and share their knowledge with the global IT community.
Community Involvement
The final section is targeted towards external activities, specifically the support of our country during the war and various Light IT Global's educational initiatives.
Supporting Ukraine During the War
On February 24, Russia started a full-scale war against Ukraine. Since then, Light IT Global has not only continued to provide our customers with high-quality IT solutions but also has united to help Ukraine.
Some of our employees were enrolled in the army, and their positions were saved as well as monthly compensations (50% of the paycheck). A large part of our employees in Zaporizhzhia, Odesa, Kharkiv, and Kyiv are engaged in volunteering and helping the population in the cities that are on the contact line with the enemy.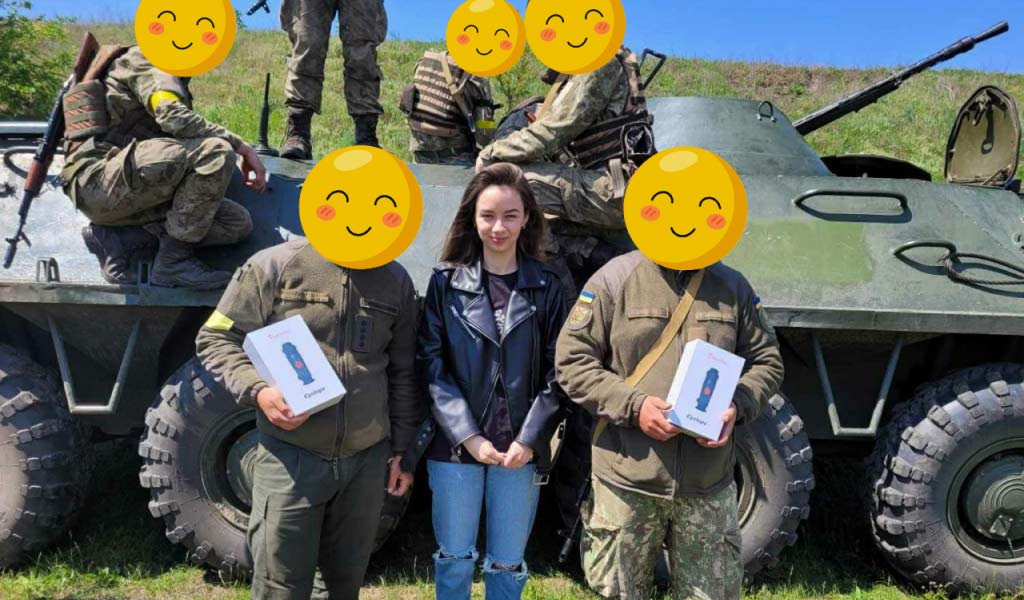 The company's management fully supports the initiatives of national and regional authorities as well as other companies and individuals aimed at preventing a humanitarian crisis in Ukraine.
We financially and materially support the army, volunteers, and hospitals. Our employees donate blood as there's a bank blood shortage. We also support the relocation of employees and their families to safer areas of Ukraine and Europe, where they continue to work on their projects.
Educational Initiatives
Light IT Global's employees participate in the scientific activities of universities and research organizations, and the results of their work are presented at conferences and included in the academic programs.
To contribute to continuous learning, we help to equip classrooms in schools and orphanages. Also, we donate to educational facilities, develop training programs, join admission committees at universities, and invite students for company internships. The professional training in programming is provided by Light Academy.
Light Academy
In 2015 Light Academy was launched. It is a place where top-level employees share their knowledge and experience with people who want to become IT specialists and reach new heights. The students have an opportunity to learn Python, PHP, and Front-end development from the most experienced Light IT Global employees. Our company also helps the graduates to find their first IT job.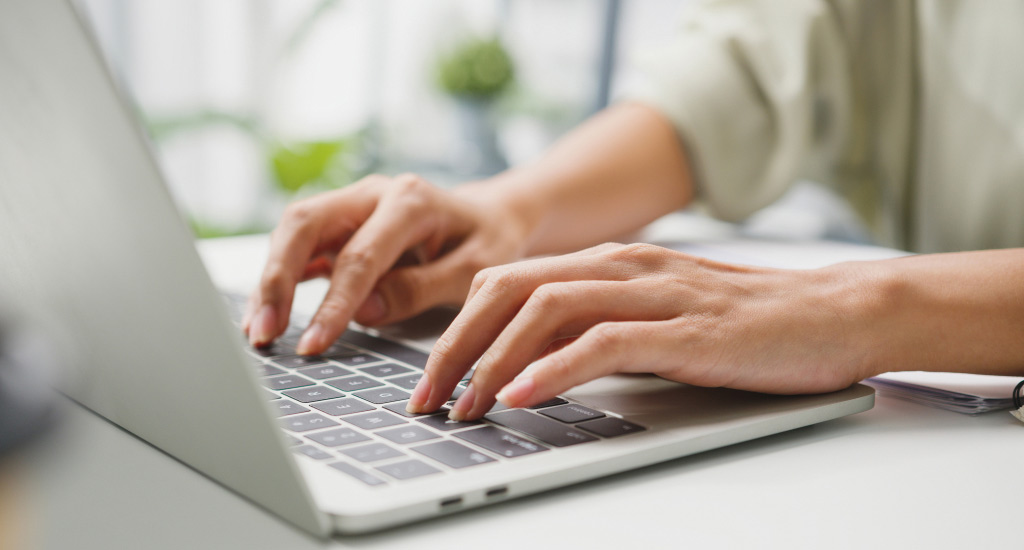 200+ students have successfully completed their courses, and more than 40 have become Light IT Global's employees.
RnD and Mentoring
In addition to external educational initiatives, the company is involved in internal scientific activities and professional development. Our multidisciplinary RnD team includes 5 PhDs and several dozens of the most involved employees who actively collaborate with other researchers, develop new practices like the SDPDF™ framework, participate in various events, and publish scientific papers.
This systematic approach allows our employees to have not only a personal professional development plan but also to become part of a Light IT Global Mentorship Program aimed at shared development and exchange of experience among employees. The mentor program is supported by proprietary software.