Each and every company has a history that uncovers what, why and how a business idea transformed into something real and profitable. The history of Light IT has started more than 10 years ago and during the years of existence it has moved far from the origins.
From Reconstruction to Reinvention & Rebranding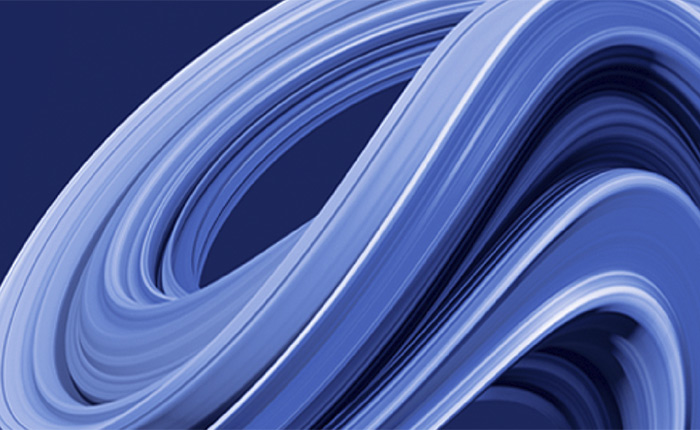 In the very beginning, the company had nothing to do with its name and providing software solutions across the globe. Before we reinvented ourselves and changed our business orientation entirely, we were engaged into reconstruction of local historic landmarks and their modernization. Making historical object last longer is fascinating, but not exactly what fulfilled our ambitions to create objects of the future.
Since the field of our interest changed, it was only logical to change the team's name, so we've become SMK-Vision and took our first solid steps in web design and development. Even though there were only 3 people in the beginning of this path, by the end of the 2008 hundreds of small projects for more than 50 clients were accomplished successfully. Even though today Light IT is a company known worldwide, each and every of these clients were from our city and a few neighboring regions.
Leaving the Comfort Zone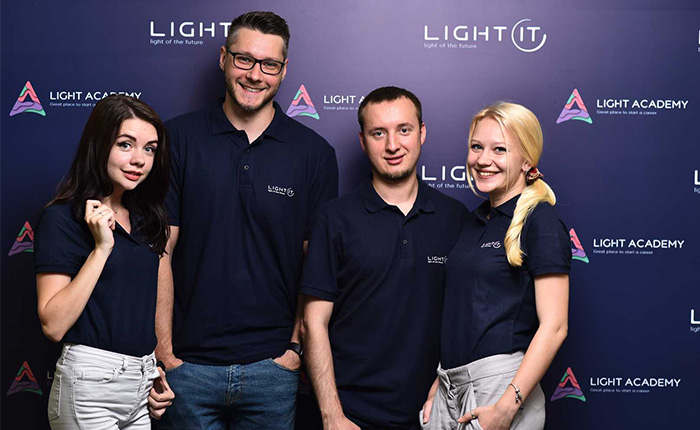 Step by step, project by project we proved that we are in the right place in business, because the number of our clients and the size of our team grew steadily. New ambitions and new goals required a new name, so it was the right time for rebranding the company to Light IT. In 2011, we've gathered 25 full-stack specialists and thought that this lovely number is good enough to enter the international market.
Who doesn't want to be the first one in something? By this we mean both to be the best and to be the first to try a new technology. One of the things we're proud of is the fact that we were the first company in our region to work with Python, a technology that remains on the leading position for years. As the number of great specialists in our team continued to grow, it was logical to bring a new structure into our working life. So, we started to create departments, and the PHP department was the first one to take shape. The next ones were the mobile development, Front-End, Back-End, marketing, Quality Assurance, and many other.
Expansion that Never Ends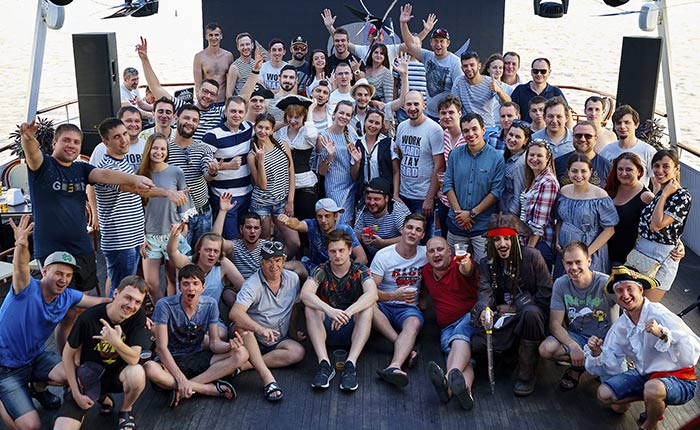 Challenges rule the progress and when we saw that the local market has no interesting challenges for us, we went deeper into the external market and this officially made us one of the best employers twice in 2013. Our expansion covered nearly everything, especially the number of our clients and countries they are from, technologies we successfully started to use on a regular basis, specialists who love what they do, and the quality of products we create. At this point, we got more clients from Europe, Asia and the USA, our projects got bigger, and the number of our high-skilled specialists who also started to work with Ruby, Ionic, Node.js and other technologies finally reached 100!
Professional growth is boring and even impossible without trying something new and experimenting, so we we've decided to start Back-end courses and picked Python as a first one to teach to the others. Hundreds of applications, twelve students and eleven of them offered jobs and hired by us was a great result that gave us strength to continue sharing our knowledge and experience.
Solutions, Academy and New Fields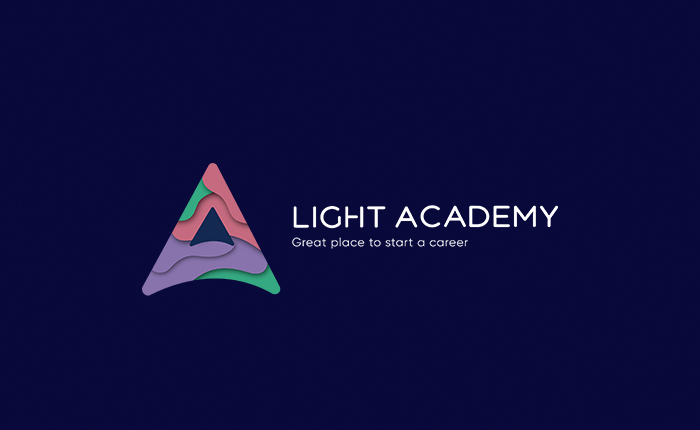 Light IT gathered more than 100 experienced, talented and creative specialists who want to work in the web and mobile development field and provide solutions for different industries, thus, make them better. BlockChain, BigData and AR/VR are only few technologies of the future that we began to go deeper and deeper to give our clients even better solutions for their software problems.
What once was a sole Python course today is a fully-functional academy that covers both Front-end and Back-end aspects of web and mobile development. Today, our Light Academy includes Python, PHP and Front-end courses that increase the number of high-quality specialists.
Our common desire to be better and provide better solutions is what transformed a team of three enthusiasts into a company with more than 100 professional specialists who possess great knowledge and love what they do. Today, companies from different countries across the globe rely on our experience in web and mobile development. Our clients and students make us better and we are grateful to them all for choosing us as professional consultants and solution providers!