While Ukrainian military forces keep fighting for freedom and peace in Ukraine and Europe, the Light IT team keeps on working and creating high-quality IT solutions for businesses.
We're glad to announce that our company's expertise, professionalism, and dedication have once again been recognized by Clutch — a leading B2B directory for the IT industry.
Trusted AI services provider for your business
In March Clutch has officially released its rating for the best-performing and most trusted software development providers for 2022. We're proud to report that Light IT Global has made it to the list of Clutch B2B leaders in the Artificial Intelligence tier, specifically in the Chatbots development category.
Light IT Global offers web & mobile development services, AI/ML, IoT, and Big Data solutions for over 16 years now. Our experts are always ready to deliver first-rate enterprise software that helps achieve business goals and brings value.
Our company's diverse portfolio includes solutions for multiple industries including Healthcare, Education, HR & Recruiting, Fintech, Transportation & Logistics, and more. Having 150+ professional developers, QA and DevOps engineers, managers, and designers in the staff, Light IT is ready to deliver both outsource-based and outstaff-based projects while offering agility in terms of payment models (fixed price, T&M, dedicated team).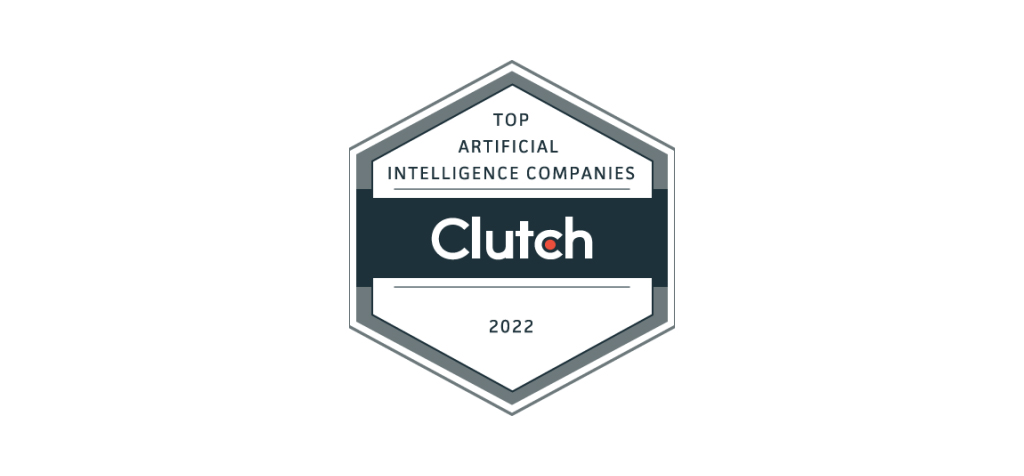 The Top Artificial Intelligence Companies badge is not the first award Light IT has received from Clutch. In 2021 our team was spotlighted as a top developer from Ukraine and also made it to the list of 1000 best IT providers.
Besides, our expertise in AI development has also been recognized by other platforms. For example, recently 99Firms has named Light IT a top AI development company (and also ranked us high in three other categories).
2022 has been challenging for Ukraine so far and the IT industry is no exception. However, the Light IT team will continue to deliver prime software solutions. We're ready to help your business grow and succeed by implementing innovative custom IT products. Drop us a line to find out how to boost your business with the power of technology right now!
How Does Clutch Rating Work?
Over the years Clutch has earned the reputation of one of the few unbiased B2B directories for the IT market. Thousands of businesses all over the world trust Clutch in terms of receiving well-rounded and reliable market insights.
When creating ratings of the top IT providers, Clutch experts analyze honest customer reviews, testimonials, case studies, and other data from multiple sources. Such an approach allows providing businesses with valuable market insights.
Clutch ratings are known to be trustworthy and reliable and making it to the list of top-tier providers is always a true honor.