Even though times are challenging Light IT Global makes the greatest effort to ensure each of our customers and partners receives high-quality IT services that will boost their businesses. It is extremely rewarding and uplifting to know that our hard work pays off. It turns into interesting new projects, positive feedback, and testimonials from our clients as well as awards that enlarge our collection.
The second Business of Apps Award for Light IT
We're excited to share the news! Business of Apps — a trusted app business resource — once again has recognized Light IT Global as an advanced app development firm.
In 2021, our brand was a part of the list of the top-tier iOS development vendors, and now Light IT Global is recognized among the finest Android developers in 2022!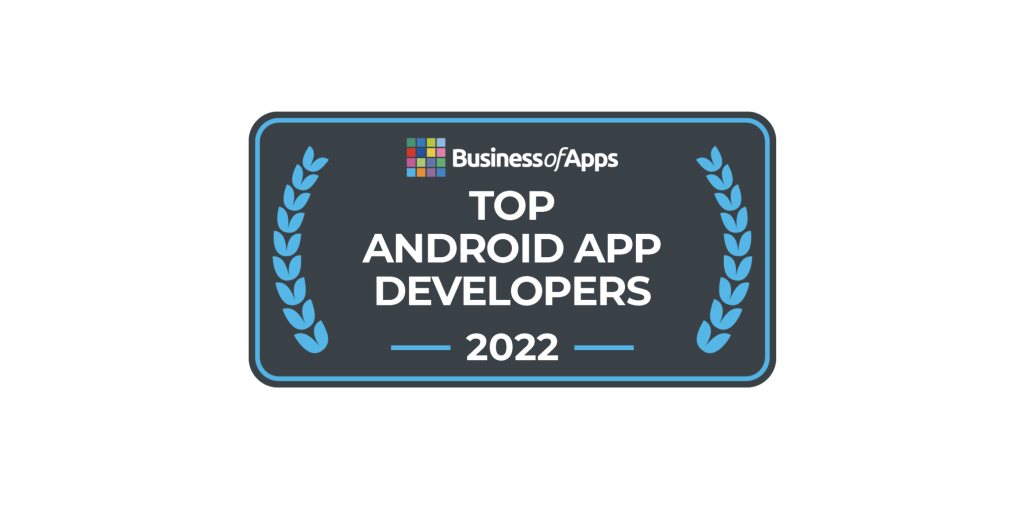 This is not our first award in 2022, as earlier this year our AI experts were spotlighted by a popular directory Clutch. Light IT Global earned a badge that marks first-rate Artificial Intelligence firms.
At the same time, the Business of Apps platform is known to concentrate on applications, which makes it possible for cross-platform, iOS, hybrid, and Android dev experts to get recognition.
Light IT Global first entered the IT market more than 16 years ago and over that term has built a balanced portfolio, involving mobile apps for dozens of business niches. We create solutions for Fintech, Healthcare, Transportation and Logistics, eCommerce/Retail, Edtech, and other business niches.
Our team delivers custom end-to-end mobile solutions. The client may come to Light IT Global having solely an idea, and our business analysts, developers, designers, and managers will turn it into a competitive market-ready product.
When it comes to mobile development we can create not only native Android apps but also cross-platform solutions based on Flutter or React Native. Our team always makes sure that whichever application is developed, it meets all the required business goals.
How Light IT Global can elevate your business?
Mobile development is our company's forte but is not the sole domain of competence. We deliver web development, IT consulting services, AI/ML & IoT solutions, SAAS, Cloud, and Blockchain development. If your current tech team requires reinforcement with experienced and well-rounded experts, we can help you too.
If you are curious how your enterprise might benefit of off technological innovations, feel free to contact Light IT Global and claim your free consultation. The most amazing digital transformations start with this simple step.