The end of 2021 has marked Light IT with one more special award. Our company has been acknowledged as the top 1000 IT Service Provider for 2021, an annual prize presented by Clutch honoring the best software development companies worldwide.
This award is yet another proof that we are on the right track towards creating exceptional software solutions for our established and prospective clients.
One of the most prestigious awards by Clutch
Clutch highlights that this is the most reputable honor they bestow on their finalists as only 1% of all the companies represented on the platform can receive it. The top list represents the best firms that specialize in different software services and are located in various countries.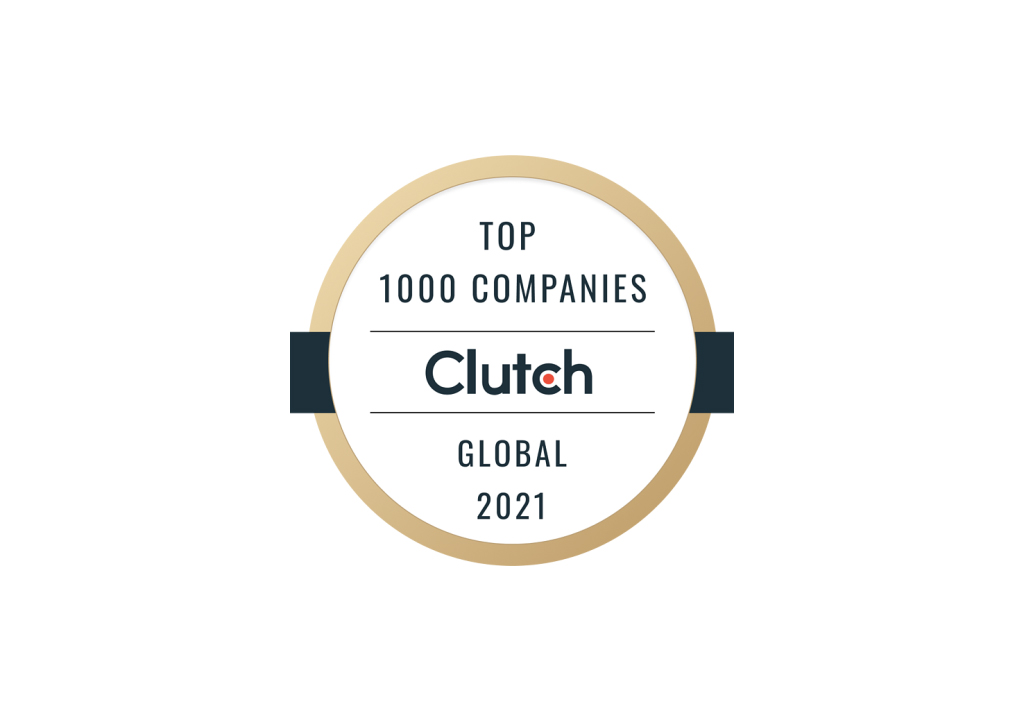 The company handpicks its winners by carefully reviewing and analyzing their clients, quality of Clutch reviews, services and experiences these companies provide, their reputation, and visibility on the market. This makes the list completely unbiased and objective.
What It Means for Light IT
We are thrilled to be in the top 1% of the best IT service providers in the world listed on the leading platform. Firstly, it is always a strong motivator to continue doing what we do best — provide exceptional custom software development services.
In our arsenal, more than 400 successfully delivered projects and multiple satisfied clients in 27 countries. We provide mobile & web development, artificial intelligence & machine learning, data science, Cloud development, IoT services, quality assurance as well as IT consulting and product design to build truly extraordinary solutions for companies in diverse business domains. Our clients come from financial services, healthcare, logistics, education, travel & transportation spheres and we always know how to build cutting-edge software for them.
Secondly, this award will be one of the many that we've already had that act as a token of trust our client put in us, our expertise, and the quality software that we create.
Whether you are an aspiring entrepreneur looking to enter the market, a startup with an ambitious idea in mind, a well-established SMB, or a reputable corporate giant, we will always be happy to assist you in all your endeavors and provide you with excellent software services. Just get in touch with us and get a free estimation.
The entire Light IT team is thriving and getting better year by year because of you, our extraordinary clients.