2022 has been fruitful in terms of awards for the Light IT team so far. A few days ago our company has already been proclaimed as one of the top-15 web developers from Ukraine. And this time Light IT Global has collected not one but four merit awards from 99Firms.
A trusted IT services provider
The Light IT Global team has some fantastic news to give out! Our company is listed among the best and most credible web and software development providers in four different 99Firms tiers. We hit the mark as leading app development and AI development agency, as prime PHP development & software development company.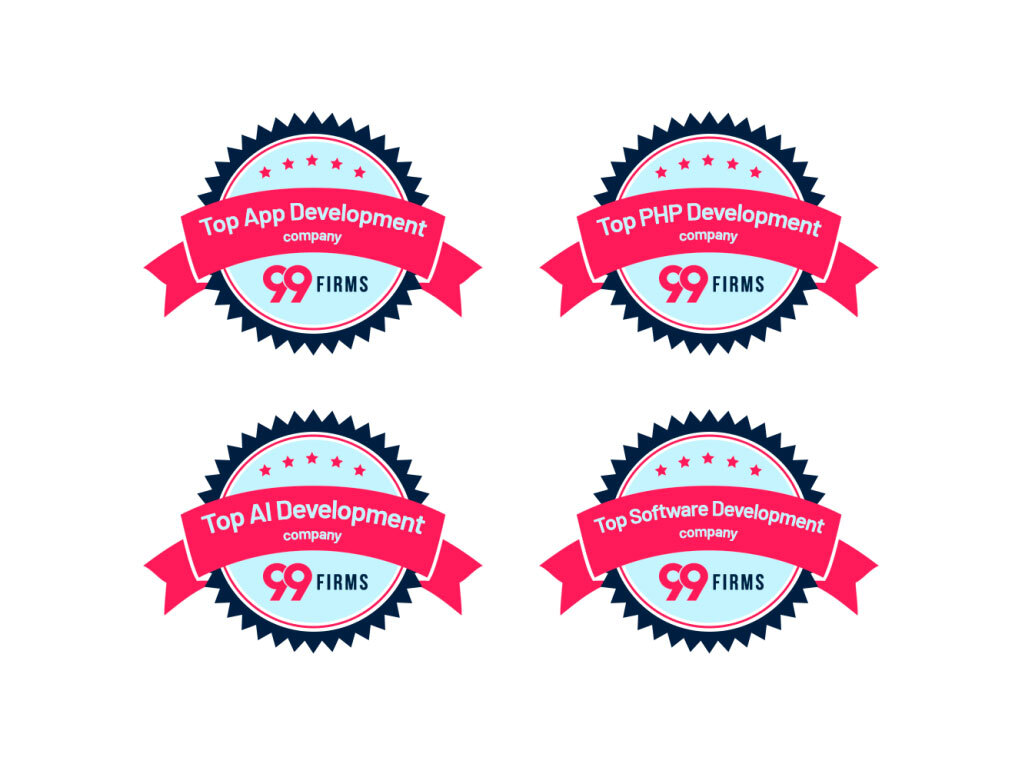 The 99Firms forms the ratings based on several components and honest customer reviews are the most important. Over 400 businesses have already trusted Light IT with their IT needs and there is no greater reward than positive feedback on the job done.
Our team would like to use this opportunity to enclose gratitude to our clients as your passion and unshakable faith in the power of innovative technology help us make this world better together.
For over 16 years now Light IT has been creating high-quality custom web and mobile software for businesses, and it's just the beginning of a great journey. Our team is constantly working on exploring new trends in the tech world and putting those to use in our customer's projects. We believe that with the help of IT solutions it is possible to deal with even the toughest business challenges.
If your business ever requires a solid high-quality IT vendor, don't hesitate to contact Light IT even if all you have is an idea or a problem you're not sure how to resolve. Our skilled experts are always ready to help you with any project you have in mind.
Bespoke web or mobile development, IT consulting, AI/ML, Big Data, Business Analysis, Design, Cloud solutions, Software testing & QA — Light IT can do it all.
About 99Firms
The goal of 99Firms is to simplify the contractor selection process for startuppers and experienced entrepreneurs alike. It focuses not only on software development and IT services like Big Data, Cloud Consulting, or Cybersecurity but also on design, advertising, and marketing experts. As a result, any entrepreneur can find a perfect provider that will take care of the business' pain points and deliver high-quality services.
Every company listed on 99Firms must pass a strict diverse list of criteria. When ranking the contractors, 99Firms takes into consideration multiple factors like the business model, area of expertise, background, portfolio, and clients' reviews. The combination of all those factors helps to create unbiased listings with only cream of the crop providers.