Modern lifestyle takes its toll on human health and often ignores any attempts to alleviate its impact. Among the diseases spreading across the grown population, diabetes is one of the most frequent. In addition to the medical means for coping with this illness, there are also multiple applications designed to manage crucial aspects of patients' lives, such as an a1c calculator app or a blood glucose tracker.
In recent years, diabetes has become one of the main concerns in the healthcare field, especially in the United States. According to the National Diabetes Statistics Report, 9.4% of the U.S. population, which is equal to 30.3 million people, have diagnosed or undiagnosed diabetes, and this number continues to increase.
As a consequence, there is a growing need in advanced technological ways to help patients control certain life aspects and track relevant health data. Those tasks can be performed effectively using several kinds of software applications designed for specific needs, like a carb counting app or a blood sugar test app, among others.
Types of Diabetes Control Applications
Since there are two types of diabetes mellitus, prediabetes, temporary Gestational diabetes, as well as several others, related to numerous symptoms and potential causes, multiple varieties of diabetes management applications are provided in order to satisfy all the demands that may arise during the course of the illness. However, as there is no known cause and prevention method for type 1 diabetes, and all varieties of diabetes are incurable, the feasibility of a dedicated type 1 diabetes app focused solely on that particular variant is somewhat limited.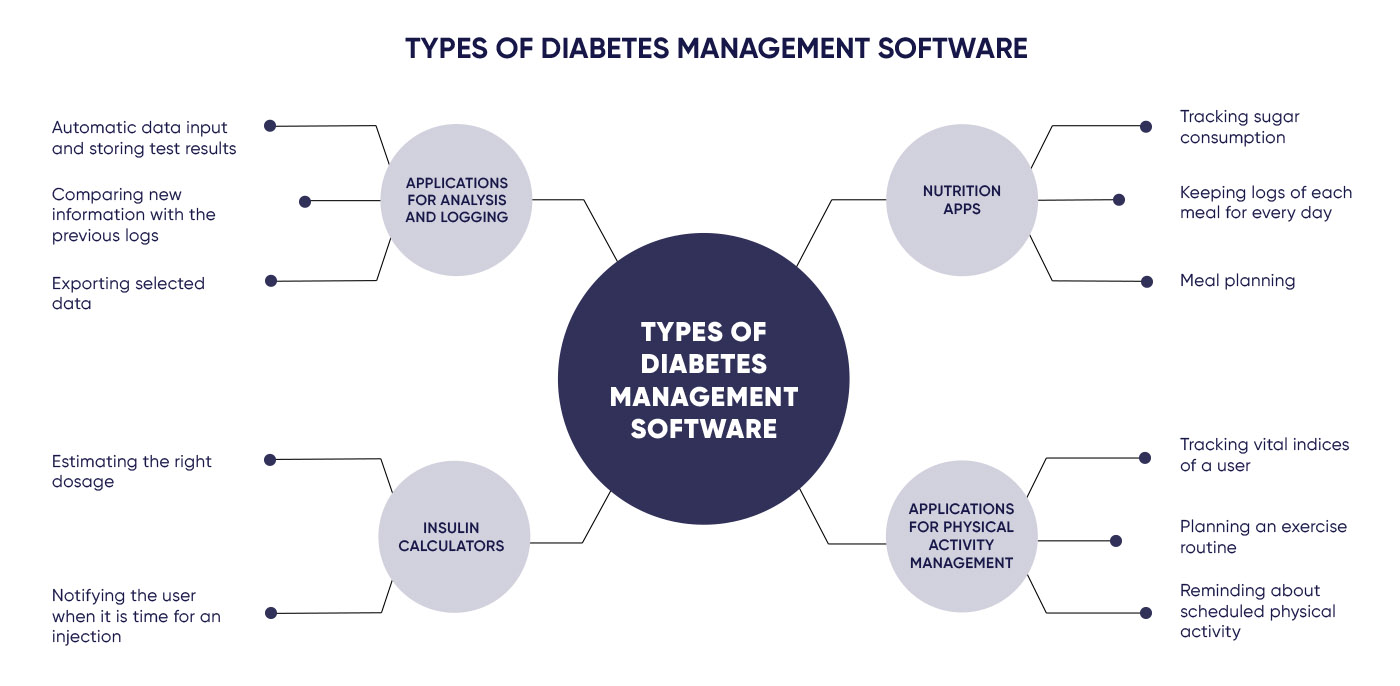 The totality of applications focused on this illness may be roughly divided into such types:
Analysis and logbook software
These programs are related to blood testing and keeping records of sugar measurements and other analysis results. Simple diabetic diary applications may offer manual data input and represent it using graphs, tables, or any other suitable form that supports preset or custom filters or selection types. More advanced blood sugar check apps enable data transfer between certain types of glucose meters and mobile devices via Bluetooth, which offers multiple advantageous possibilities. For example, users may:
Use automatic input and store test results, thus, maintaining a history of health monitoring;
Compare freshly obtained information with the previous logs to observe the course of the disease;
Send selected data related to a certain period, such as a week or a fortnight, to their doctors for professional feedback, including further medication and activity planning, which may be additionally facilitated by a specific doctor booking app.
Food-related applications
This type of health software aims at providing various functionality regarding nutrition, which must be kept under constant control. Diabetes patients, regardless of the illness type, have to modify and control their food rations consistently in order to keep the glucose level within a tolerable range. In this case, a common practice is to employ a low-carb diet, which also implies strong control and restrictions of nutritional intake. These functions may be performed by the following software:
A dedicated app to track sugar intake, which is a crucial part of overall food monitoring. This can be done on the basis of regular a1c tests, for example, to keep data records and display them separately or in comparison in various illustrative forms;
A more comprehensive diabetic food log aimed at keeping records of a patient's nutrition and, possibly, calculating the consumed amount of glucose and carbohydrates. A gestational diabetes food tracker may be provided separately since this is a temporary condition occurred in some cases in pregnant women and resolves itself after giving birth;
A meal planning app for diabetics designed to calculate and schedule the required amount of sugar and carbs, with the resulting output in the form of a healthy meal plan and weight values of suggested food products. The plan should be developed on the basis of the blood test results and under the constant supervision of a doctor. That is why this application will largely benefit from synchronization with other software described herein. In addition, there may be predetermined settings and calculations for several popular low carb diets, such as Atkins diet.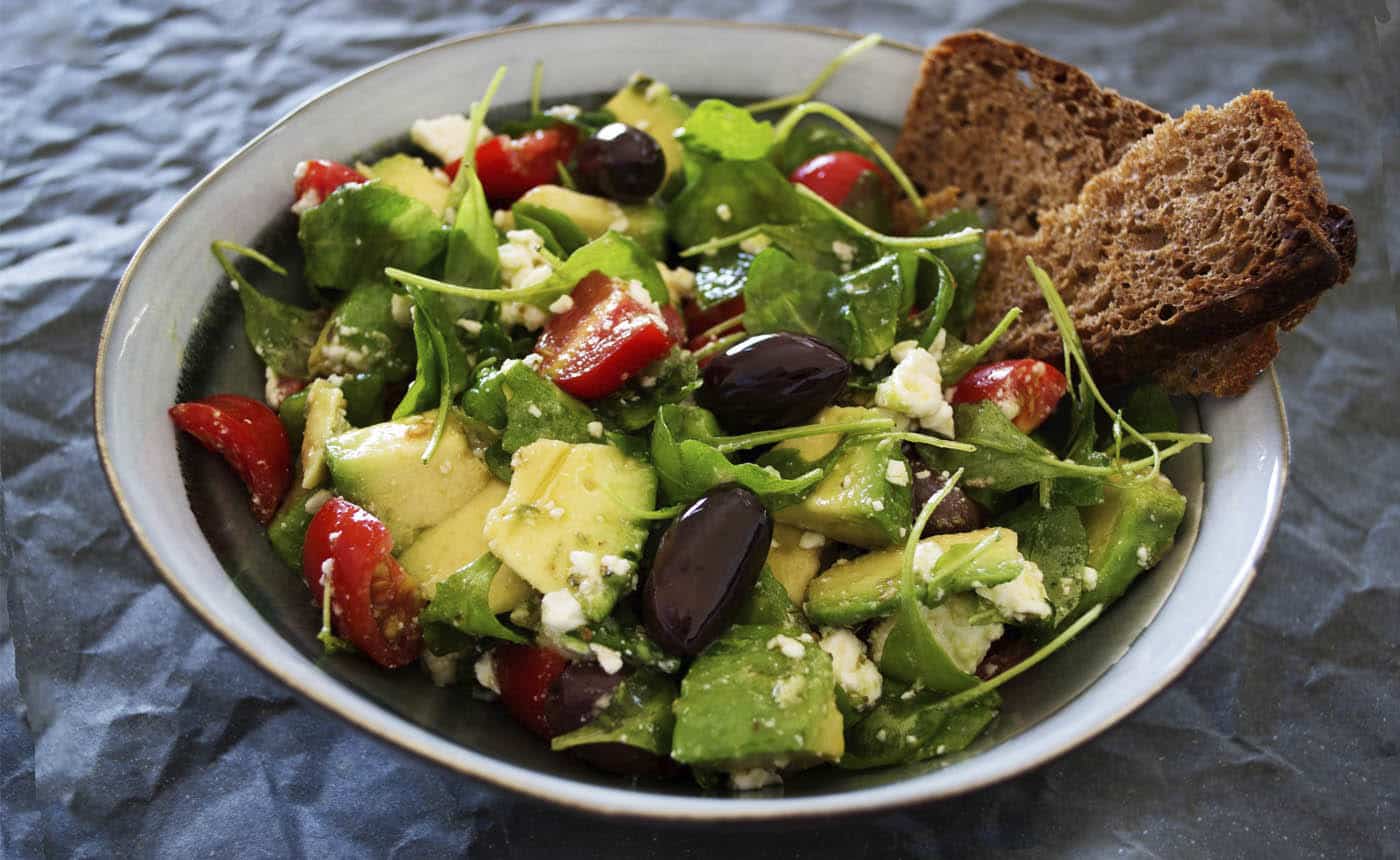 Insulin calculator apps
Though this functionality may be provided by a module of a more sophisticated software suite, separate diabetes insulin calculator apps may also be contemplated. They are invaluable for type 1 diabetes that requires regular injections of precise doses of insulin for the rest of life. For this reason, it is highly desirable to add notification functionality to this software to allow the timely administration of the correct dosage.
Exercise apps
Besides improving general well-being, physical exercises are highly required to treat diabetes symptoms and prevent possible complications. Their primary goal is fighting obesity, which is one of the most common signs of this disease, with the possible exception of type 1.
An application aimed at promoting the user's physical activity may involve a single training program or may contain a collection of exercise routines that can be adjusted according to the input data provided by a user. The software then may calculate the body mass index using user input and determine the optimal set of exercises, taking into account the personal preferences of a patient.
In order to further promote and monitor user's physical activity, exercise applications may be configured to communicate directly with fitness trackers to receive real-time data wirelessly. Alternatively, they may synchronize with corresponding fitness bracelet apps to import data from them.
Such apps may also support reminders and different types of notifications to motivate a scheduled approach to exercises. They may also calculate the number of calories spent, provide weekly or monthly reports, enable custom goals created by users or proposed by online coaches (if the application enables this feature), such as reaching a certain weight or managing a set number of push-ups or pull-ups, etc.
Key Features of a Diabetes Monitoring Application
Considering all the abovementioned types of software, an effective diabetes monitor app should have a complex structure in order to include several functional modules enabling more possibilities for users. This way, it will be able to cover a wider target audience with various needs and stay at least on par with its competitors in the relevant field.
More functions require more resources to implement but lead to potentially larger revenue and a more adaptable monetization model. For this reason, it is crucial to perform necessary research of market demand and rival software solutions in order to design the app structure properly and maintain the balance between functionality and profitability.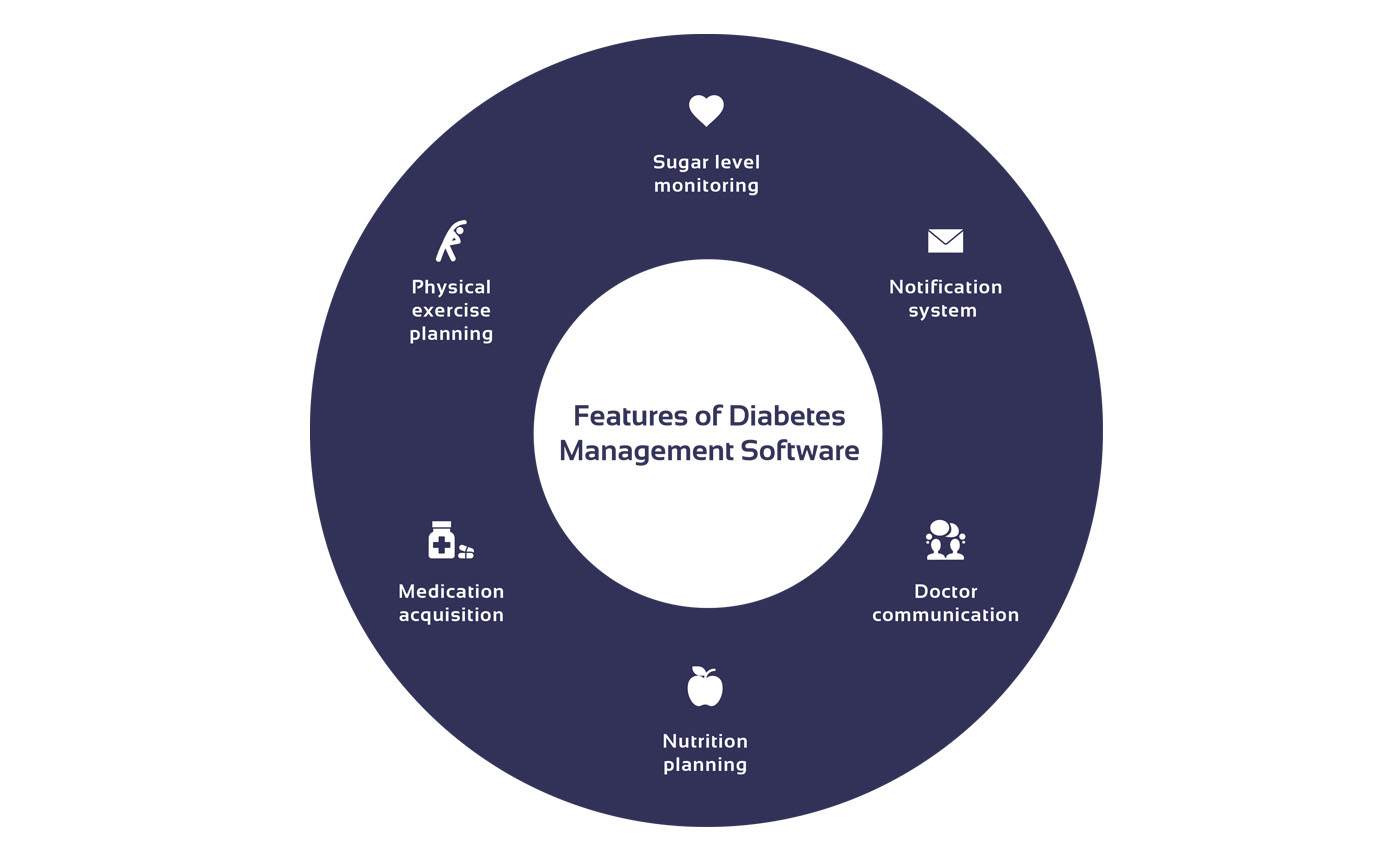 In order to attract more users starting immediately from the launch, the application should provide at least the following features:
Glucose level monitoring
This core feature is based on blood sugar test results and may involve:
Manual or automatic data input, which can be facilitated by supporting Bluetooth connection with state-of-the-art glucose meters;
Various forms of viewing and comparing logged information, such as detailed graphs, analytical charts, customizable tables with applicable filters, etc.;
Several ways to output and share reports in different file formats;
Means to import and export data from/to various media, including synchronized gadgets, cloud storages, or flash drives. For example, in case of an iPhone diabetes meter, users may save the information into their iClouds.
Diet planning
Diabetes management involves changing patients' lifestyles, and most of all, their food habits. There are several features desired in this regard:
A carb calculator that estimates the amount of consumed carbohydrates and allows comparing it with a proposed diet in order to achieve and keep a healthy weight, prevent obesity and other food-related complications;
A food database that includes relevant nutritional data of various foodstuffs, offers compatible or interchangeable options, and marks restricted or undesirable products;
A meal planner, scheduler, and log keeper configured to track consumed calories, carbs, and sugar on a daily basis and send corresponding notifications to a user in order to promote regular and timely food intake.
Doctor consultation and appointment
For some patients, it may be difficult to alter their active lifestyle and renounce their busy schedule. For such cases it advantageous to envisage such functions as:
Online doctor consultations in the form of text messages possibly with attached image files, phone calls or audio messages with necessary instructions, or an online video conference for two or more parties;
Doctor booking that greatly saves time and is further enhanced by the reminder feature described below;
Online prescription acquirement from a consulting physician to be used in the subsequent purchase from online or offline stores.
The features mentioned in this subsection may be implemented natively, that is by means of the diabetes management application itself, or via synchronization with other dedicated software, such as hospital management systems, doctor booking apps, and others.
Medication search and purchase
This feature provides a specialized database to find a prescribed medicine, preferably in a pharmacy close to the user's location. Besides, this functionality allows booking a medication in advance or purchasing it online. For this reason, developers should contemplate a marketplace or a selection of online pharmacy stores that are integrated in the app. As an example, our team has implemented such feature in Simpatra software. Advantageously, the application should also provide for several payment means, including Visa and/or Mastercard support, and different delivery methods for user convenience.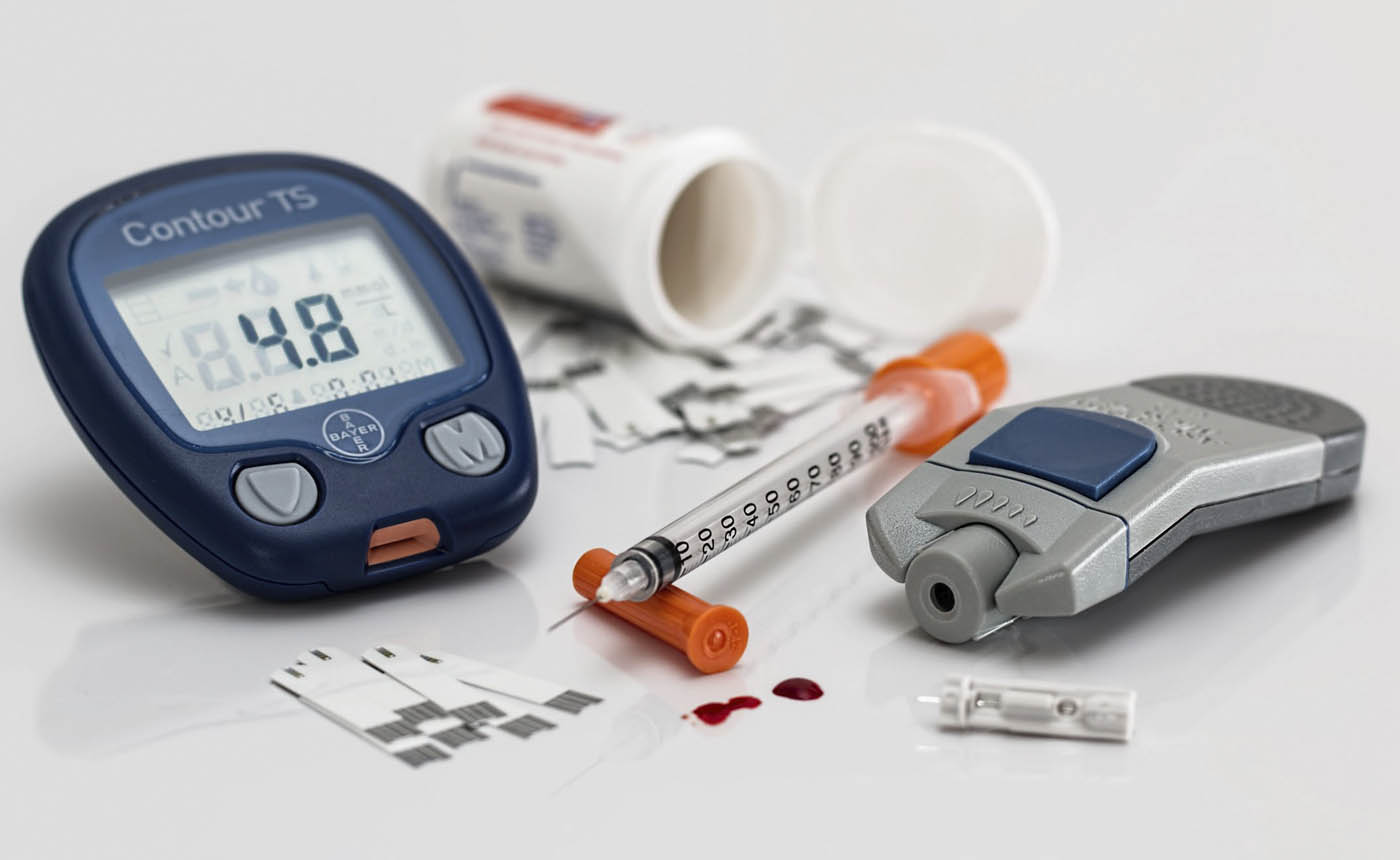 Physical activity management
As in some of the aforementioned functions, this feature may be provided natively or in cooperation with other software and wearable gadgets. Since managing diabetes usually implies the necessity of regular physical exercises, users may benefit from the following functionality offered by the application:
Collection of approved programs with exercise routines and other activities designed by experienced physical educators, so that users may select the most appealing according to their preferences;
Detailed schedule and contents of every program with the possibility to customize them;
Notification support in order to remind users about scheduled exercises;
Advanced connectivity possibilities that allow linking to various fitness gadgets, such as tracking bracelets, smartwatches, etc., and importing measured data from them.
Reminder system
The system should be linked with all the separate functional modules of the application in order to handle all notifications and present them to a user in the most suitable form, preferably on a smartphone. Thus, with the help of an iOS or Android diabetes application, the user will be notified about:
Time to perform a regular blood test;
The recommended menu for the upcoming meal;
The approaching date of a doctor appointment;
An incoming message or a call from a consulting doctor;
When the booked medicine is back in the pharmacy stock;
The delivery of a medication bought online using the app or a pharmacy website;
Time to do physical exercises and the proposed routine, etc.
A user may turn on or off notifications selectively, and the number of supported reminders may depend on the functionalities implemented in an application.
How Much Does It Cost to Create a Diabetes Control App like BG Monitor?
While developing the design of a management application for diabetics, it is important to keep in mind that every implemented function adds time and money to total expenses. For that reason, it is essential to conduct comprehensive research and define the core and optional features of your project. Thus, you may outline the target audience, monetization model, and promotion strategy, as well as identify the optimal technologies to realize the intended functionality. As a result, this derived data will help you to estimate the resources needed to complete the development.
In order to review one example of possible monetization models, let us take a brief look at the BG Monitor app for iPhone and Android devices. As a typical strategy, this software has two versions: free and paid. However, the free application does not have any ads, which is highly uncommon in the field of mobile software.
The difference between the aforementioned two versions of the app is the number of features available for customers. Thus, a free application provides basic functionality, while the "Pro" version offers additional features for those users who are willing to pay for them. Overall, this is a very reasonable model that attracts a lot of customers and simultaneously offers them choice options.
Moreover, even the free-of-charge version is free of advertisements; this fact pleases the audience to a great extent and adds to the popularity and good reputation of this software. As a result, BG Monitor was nominated among the best diabetes apps of 2019, which is a significant indicator of the app's efficiency.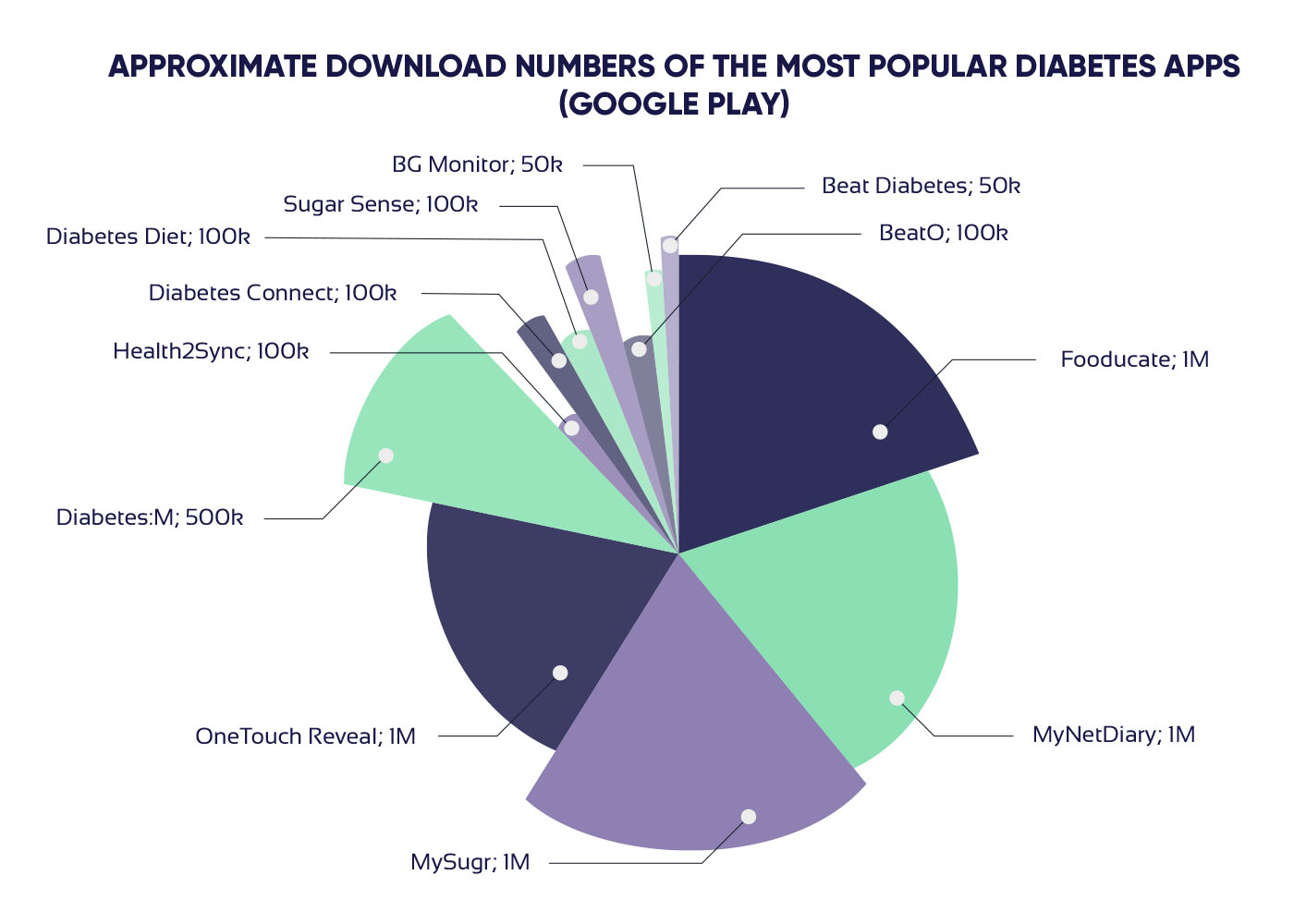 If you are in doubt, you may employ the abovementioned strategy that has proven its effectiveness. However, for a more personalized and precise evaluation, you may contact us, and our specialists will perform the necessary analysis and calculations in order to suggest the optimal technologies and forecast the course of action, as well as estimate the resources required to complete your project.
Light-IT Expertise in Developing Healthcare Applications
Light IT has a longstanding involvement with healthcare application development to the point that we have made it one of our specialities. Though we haven't yet devised a dedicated type 2 diabetes app or another software focused solely on this disease, our team has completed several other projects designed to improve the quality of patients' lives. As one selected example on this particular topic, we have already mentioned such software solution as Simpatra – a unique complex platform that offers a medical marketplace and can handle precise hormone calculations, among other features.
In addition, our diverse team consists of specialists in various development technologies, who are skilled to design the optimal approach and implement the desired features in your project in the most efficient way. As a result, your software will have both web and mobile versions available on different platforms and optimized accordingly and offer the best possible user experience.
Whether your project may need Python, Ruby, PHP, Angular, Redux, Javascript, and a lot more, our developers have mastered all of them. We will also provide a free estimation of the cost to build a diabetes management application based on chosen specifications. Additionally, we offer extended support for your project after it has been completed.
Conclusion
To better summarize the facts stated above, the main points of the article will be briefly reiterated below:
There is a constant need for versatile and convenient software focused on the needs of diabetic patients as their number continues to grow;
The versions for Android and iOS are prioritized;
Users have various demands that require extensive functionality from the app;
The cornerstones of the application should be glucose tracking and insulin calculator, though many other features are desirable;
Your software is supposed to help patients, not to make their lives even more difficult, so make it as user-friendly as possible;
Every function of the software adds to the total amount of required resources, that is why it is crucial to find a balanced solution;
Connectivity with fitness bracelets and glucose meters is optional but highly desired;
The optimal monetization strategy is making your software free with the possibility of in-app purchases to get extended functionality;
Medical data is highly important and confidential, so provide means to ensure its safety;
Last, but not least: find a way to subtly show your customers that you care about their problems and do not convert their illness into your profits. If you succeed, you will gain a positive reputation among users and developers alike, since diabetes may affect anyone. Light IT will gladly aid you in developing various kinds of healthcare applications, including a diabetes monitor app. Contact our team and let the product of our creative cooperation improve people's lives and promote a healthier community.