If you are wondering how to make an effective and convenient doctor booking app, we have an answer! In this article you will find an in-depth explanation of a development process for a medical appointment app. We will cover possible features and advantages of such software, define its target audience. Also, we will take a look at various tools and technologies that software developers may use to provide necessary functionality to create a doctor appointment online app.
Creating a Doctor Booking App: One Step at a Time
The appearance of high speed Internet, powerful mobile devices and data communication technologies provided lot of new opportunities for healthcare and brought interaction between doctors and patients to a fundamentally new level. For example, fitness trackers and other smart devices with sensors to detect a person's vitals provide round-the-clock monitoring of a person's state. Thus, they may detect a potential health threatening condition just in time to refer to a doctor. Smartphones, tablets and other devices with web cameras enable video calls and even online conferences between several distant users, eliminating the need for a personal visit to a doctor in some cases.
The first step in the process of software development is to research the current market and define your target audience who will potentially use your application for doctor appointment. If you investigate properly the current state of the market and its history, you will be able to predict the future development and opportunities in this field. Upon doing this research, you ultimately decide, if your idea could be possibly realized and, more importantly, if it's worth investing your time and money to make a doctor scheduling app. This decision must not be made on the spot, as you should analyze your potential rivals and their doctor appointment apps already existing on the market.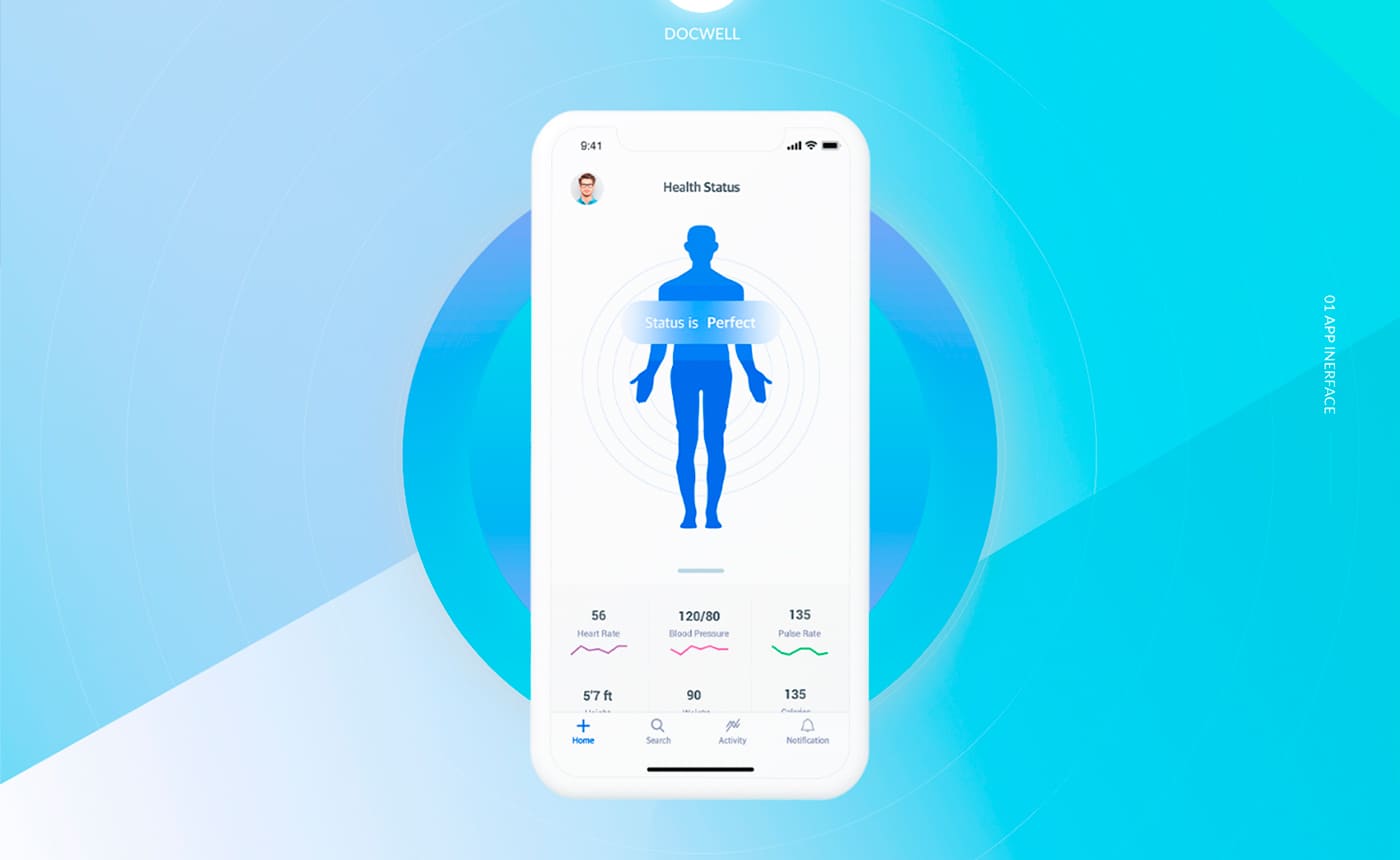 The healthcare industry is one of the most popular fields throughout the history, that's why the demand in healthcare software market is high, and so as the competition. Imagine this: in 2016, there were more than 259,000 mobile health apps in the world app stores, in 2017 their number exceeded 318,000, and it increases by 200 every day. As you can see, the competition is very stiff and you should think twice before making a final decision to enter the market with your doctor search app.
After market analysis, your second step should be thorough planning and designing of your application's features and advantages, before proper development starts. On this stage, you must decide what strategy or advantages will make your doctor appointment online app competitive on the market. For example, you make consider the following strategic directions:
Provide software that has no drawbacks found in existing applications. This includes better UI/UX, functionality, responsiveness, system requirements, etc.
Invent and implement a radically new feature that none of your competitors has.
Provide the same functionality as your closest rivals, but for a lesser price.
Narrow your target audience and concentrate on the most demanded features. This will save your budget and time needed for development, but you will still have a good chance to become a top application for specific needs.
Considering the aforementioned strategies, developing a doctor appointment app is one of the best choices in this field, due to its high demand. Don't pour your finances into development of an enormous and sluggish software mega-suite, that has many functions, but isn't perfect in any of them. Instead, you should pinpoint a specific aspect and develop your application so as it could provide better functionality and user experience for this particular service, namely, a doctor appointment booking.
Since people of a wide age range may need to book a doctor appointment, you may ensure that every one of them will be able to use your software, regardless of their computer skills or age. That means, to make a doctor scheduling app, concentrate on usability and provide an intuitive interface rather than a fancy design. Remember, your target audience are patients, current or potential, who need to find a doctor and make an appointment in a fast, convenient and secure way.
Speaking of security, this aspect should be another cornerstone of your project to create a doctor booking app. You need to make sure that your software meets all applicable data safety and privacy regulations, standards and security protocols. This includes secure authentication and profiles, data encryption and other ways to secure private information, avoid data leaks and unauthorized access.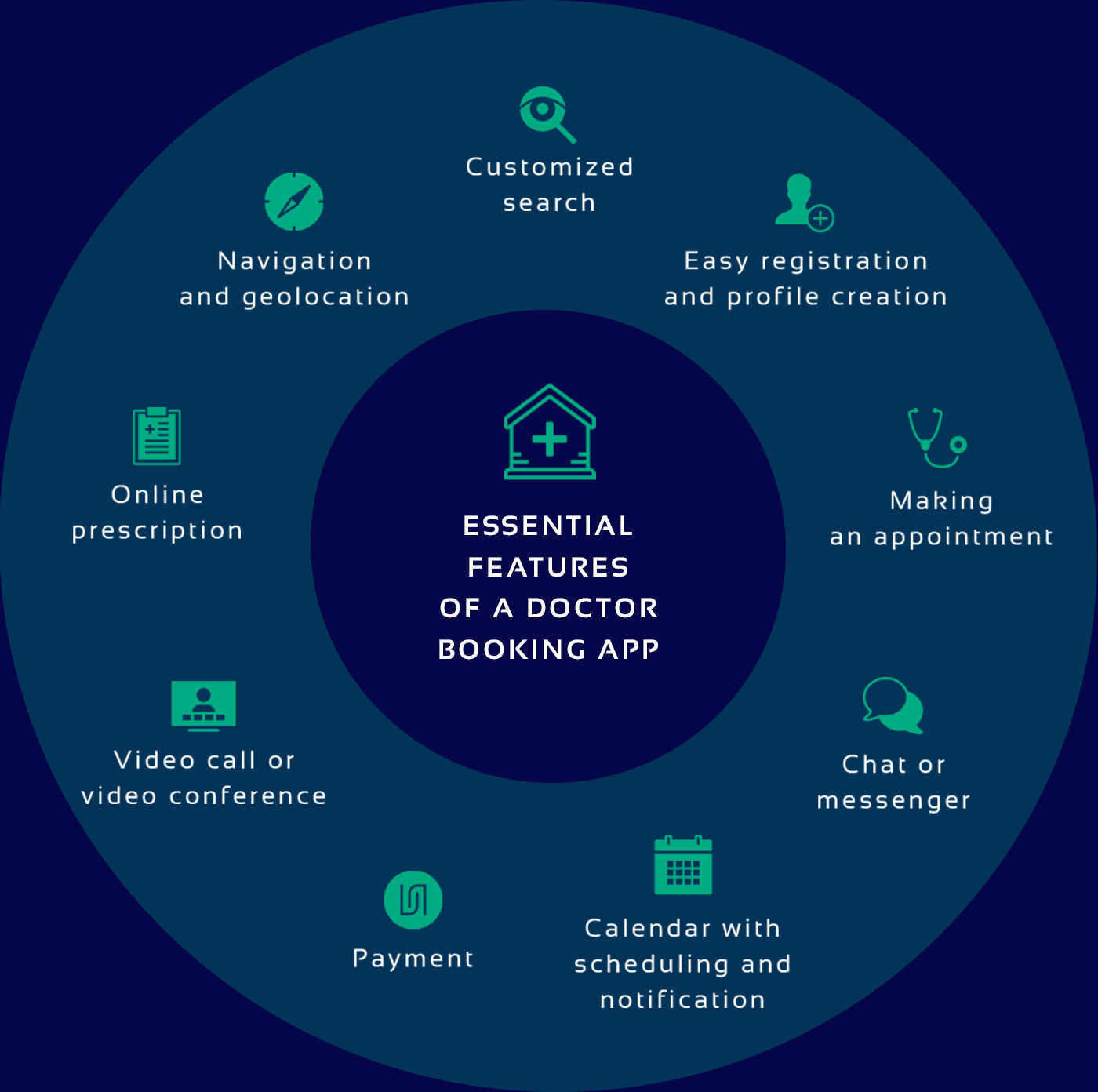 Functions: When Quality is Better than Quantity
Let's keep the aforementioned aspects in mind and discuss essential functions that a user would definitely like to see in a doctor appointment booking app.
Easy registration and profile creation. There are two main aspects in this feature, as there are two types of potential users: doctors and patients. Patients should enter a necessary minimum of personal information, including their name, sex, age, address, insurance, etc. On the other hand, doctors should provide a proof of their medical degree, to avoid fraudulent accounts. Generally, doctors are required to submit significantly more information, including the location of their medical facility, their specialty and experience, as well as comments and ratings from registered and verified users.
A customized search. A patient should be able to find a doctor best suited for his needs, based on the specialty, location, price or other preferences. The developers should provide various filters for a search so that users could find relevant data and exclude search results that they don't need.
Making an appointment. This is the essential feature of your application, so make sure it has a flawless realization. The process should be as simple as possible: after a patient has chosen a doctor, he requests an appointment and the doctor can either confirm or deny this request, based on his schedule. While making the request, a patient may provide additional information for a doctor, such as a list of symptoms, via a separate filling form or a checklist.
A chat or messenger module. This feature is invaluable for a simple and fast communication between a doctor and a patient. It helps to discuss additional issues, ask quick questions or specify information.
A calendar with scheduling and notification features. This module greatly improves user experience and makes your doctor appointment application much more convenient and reliable.
A navigation and geolocation module. This feature may help a patient to find a doctor closest to him or to guide him to the place of his appointed visit. This module may also show nearby walk-in clinics or emergency rooms.
A video call or video conference module. This is another user-friendly addition to your appointment booking software, as sometimes there is no need in a personal visit to a doctor. That's why such feature is a real timesaver and can be an attractive advantage of your application.
Online prescription. After a consult, a doctor can make an e-prescription, which specifies the list of medicines, time to administrate drugs and their dosages.
A payment module. A simple and secure way to pay the necessary fees or deposits for the booking or online to bring profit for your service, depending on your monetization model. For example, you may use a pay-per-download model or in-app advertising. Alternatively or in addition, you may offer premium services, a paid subscription or take a certain percentage from a doctor's fee for every successful appointment.
As you can see, the list of these essential functions is massive, even for this highly specified type of a software solution. If your purpose is to build a doctor scheduling app, then the key is to pick a proper technology for all of those features in order to provide a balance between convenience, speed and functionality.
Feel free to take a look at our case studies and find out how our specialists developed similar projects and handled various issues in order to build a doctor booking app. Our case studies will help you understand the amount of challenges and problems typical for this type of software. They will give you illustrative examples of technological choices and solutions, envisioned and realized by our team to create an application for doctor appointment.
The final step of your application development is proper engineering and thorough testing of its usability. To make a doctor search app, make sure to execute comprehensive and elaborate QA in order to fix all bugs and flaws completely, and provide high quality of your software. By default, a doctor appointment app is mobile-based, so make sure you can keep up with all security and system updates on every relevant platform: Android, iOS, Windows 10 Mobile, etc.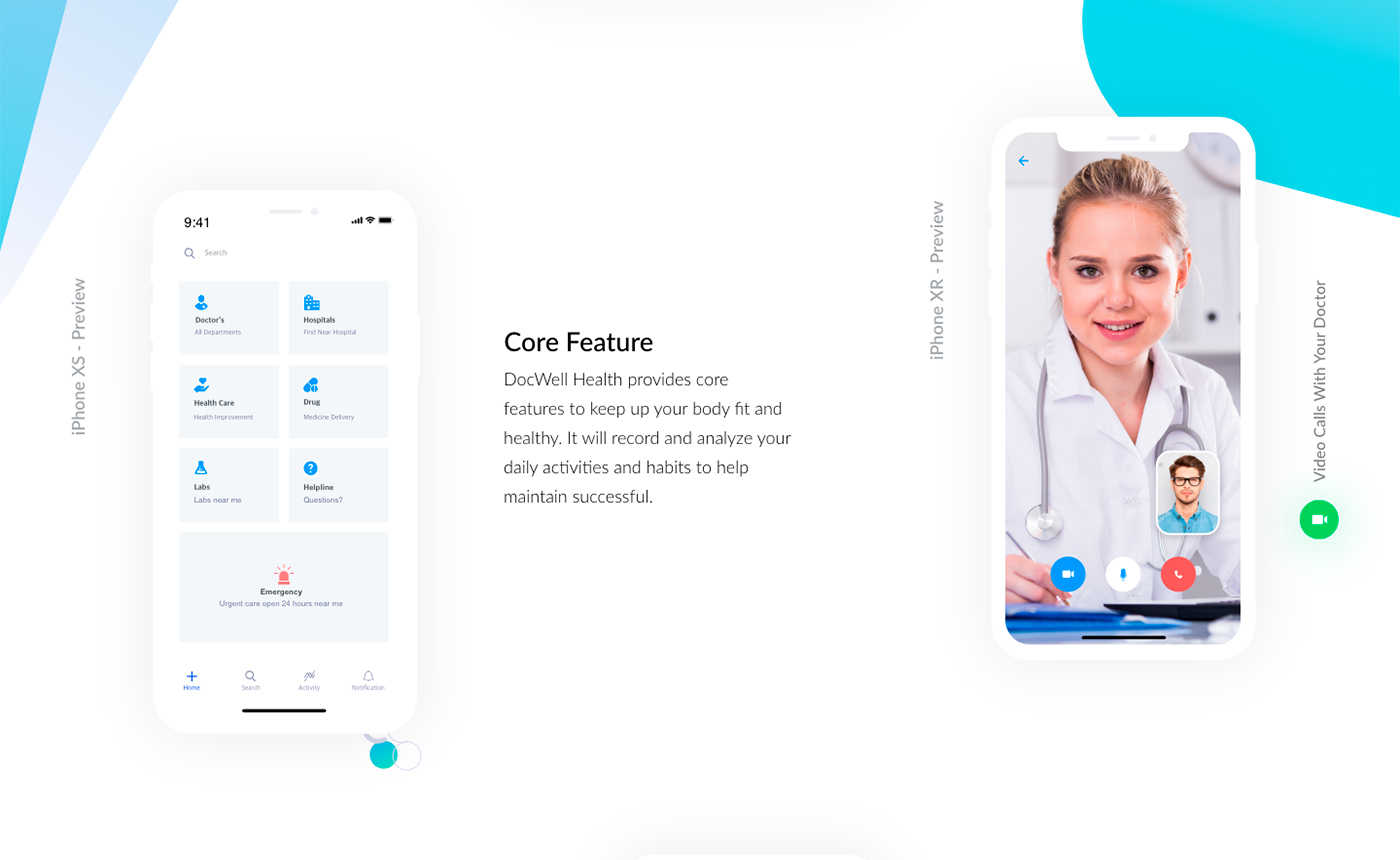 Final Words of Advice
As you can see, to make your application competitive, you will have to put a lot of effort in planning, development and QA. Though healthcare is a business industry and you create this software for profits, try not to forget that you make it mainly for patients who want to find a doctor via your app. This being said, focus on making your application user-friendly and responsive in order to gain trust and gratitude of people and convert them into your loyal clients. This is no easy task, that's why you may decide to leave this task to the professionals. Contact us and our team will discuss all the details with you, estimate the budget and time, as well as provide you with a reliable doctor booking solution.