Light IT has excellent news to share! Our company has made it to The Manifest's list of the top most reviewed IT services and development firms with offices located in Ukraine. Our team holds on to a belief that modern business requires innovative IT solutions more than ever. That's why winning recognition from the industry leaders and satisfied customers is something we appreciate and cherish.
One of the most reviewed software development & IT services companies
Light IT is among the top-15 companies providing iOS and Android app development services, the top-4 in Artificial Intelligence and Machine Learning development, and the top-2 in Chatbot solutions development.
Even though this is not the first award Light IT has received in 2021, earning a spot among the most reviewed software development and IT services providers is an honor and a powerful driver for further progress.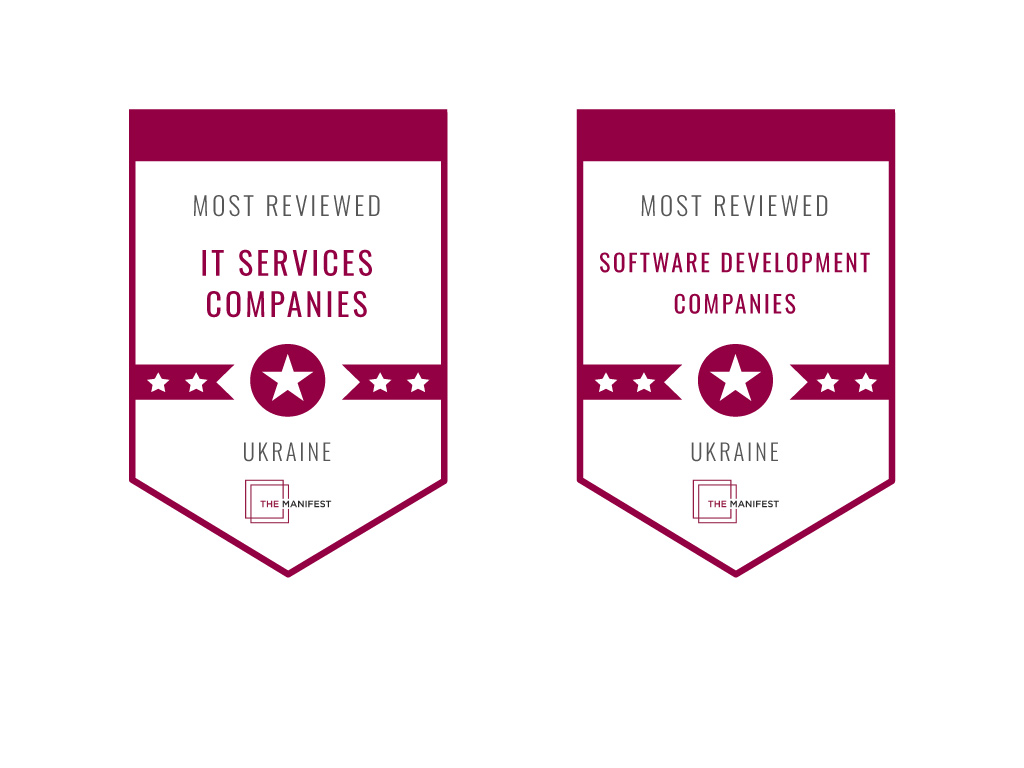 Our company's goal is to help businesses worldwide advance and increase their profits by introducing effective software solutions. And there's nothing more rewarding than seeing your customers succeed. Every review Light IT has ever received helped our team to improve and build a trusted brand that keeps growing.
Light IT specializes exclusively in custom software development, delivering web and mobile projects, AI/ML-based software, Big data, Cloud, and IoT-powered solutions. With more than 15 years of experience and 400+ projects implemented, our company is always ready to help and bring to life even the most challenging ideas.
We focus on building valuable IT solutions for education, healthcare, human resources, Fintech, and e-commerce. Whether you need a contractor to develop a complex enterprise solution or create a unique app for your start-up/scale-up, Light IT is there to help! You can always contact us and claim a free consultation that will give you a clear perspective regarding the idea you have in mind.
Once again, Light IT would like to use this opportunity to thank all of our customers! You're the ones who made it happen. Our company wouldn't receive The Manifest Award (just like the Clutch Award and The Business of Apps nomination) without your trust in Light IT! Our team will do its best to come up to your expectations.
About The Manifest
The Manifest is the leading business analytics and news platform aimed to provide entrepreneurs with valuable insights that will make the business journey easier. The Manifest's agency shortlists include the top providers in various industries. The rating system based on honest customer reviews allows getting a complex and unbiased overview of the chosen provider.