Light IT's commitment to top-tier custom software development has once again been recognized. Our company is among the finalists of App Developer Awards 2021 in the Best Ecommerce App Development Project category.
Fatline is nominated as the Best Ecommerce App Development Project
Ecommerce is one of the most competitive and fast-evolving business industries as startups appear every day. The number of Ecommerce apps on the App Store and Play Market grows exponentially and those not living up to the highest standard never win the vigorous business race.
That is why it's really important for Light IT that Fatline was named among the Best Ecommerce App Development Projects. The application combines ecommerce functionality with a user-friendly constructor allowing the user to create a unique T-shirt print. Using Fatline the client is able to upload photos or pick a template from the gallery, choose the image region and size. Sleek interface compliments robust functionality ensuring the user's engagement.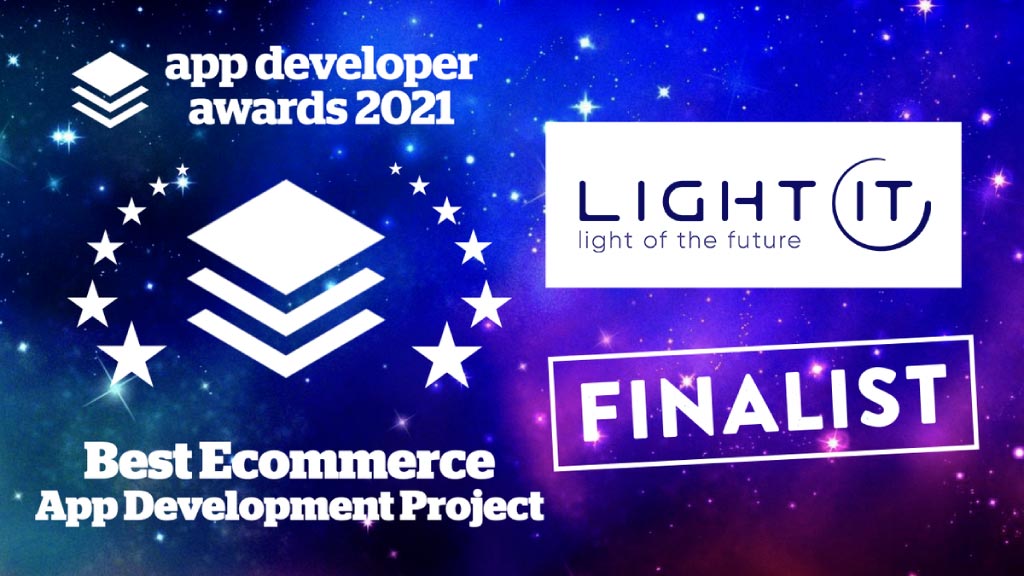 We strongly believe in a customer-focused approach, extreme attention to detail, focused specialization, and dialogue with the client. And this nomination proves that Light IT is following the right path.
The Light IT team holds that every project is equally important regardless of the scope or budget. With over 15 years of experience and 400+ projects developed, we do everything it takes to deliver top-level apps each time.
If you're looking for a trusted software developer to bring your idea to life or are just keen to explore the market, Light IT is always ready to help you! Don't hesitate to contact us whether you need a custom app or want a quick consultation regarding your future project!
And, of course, we'd like to use this nomination as an opportunity to show gratitude to all of our customers. You're the ones who gave Light IT a chance to develop all these amazing projects. Your ideas channeled into functional apps genuinely make this world a better place! Thank you for trusting Light IT! We'll do whatever it takes to justify your confidence!
About App Developer Awards
App Developer Awards are established to recognize the leaders of the global app development industry. The evaluation process is held by an independent panel of expert judges, which provides maximum equity and integrity. The awards are supported by Business of Apps — a leading media platform for the app industry with a global reach of over 200k professionals a month.