February has always been a significant period for our company — each year we celebrate our birthday this month. And we've turned 16!
How It All Began and Where We Are Now
Sixteen years ago, Light IT set on a long but very successful journey of turning from a small startup into an ambitious software development company with 150+ leading specialists on board. Starting out as a company specializing in creating websites, we are now proficient in creating best-of-breed mobile applications, web solutions, and high-end enterprise systems. We always keep an eye on the latest advances and trends in artificial intelligence, AR & VR, mobile & web development to incorporate them into our work to give our clients genuine cutting-edge products.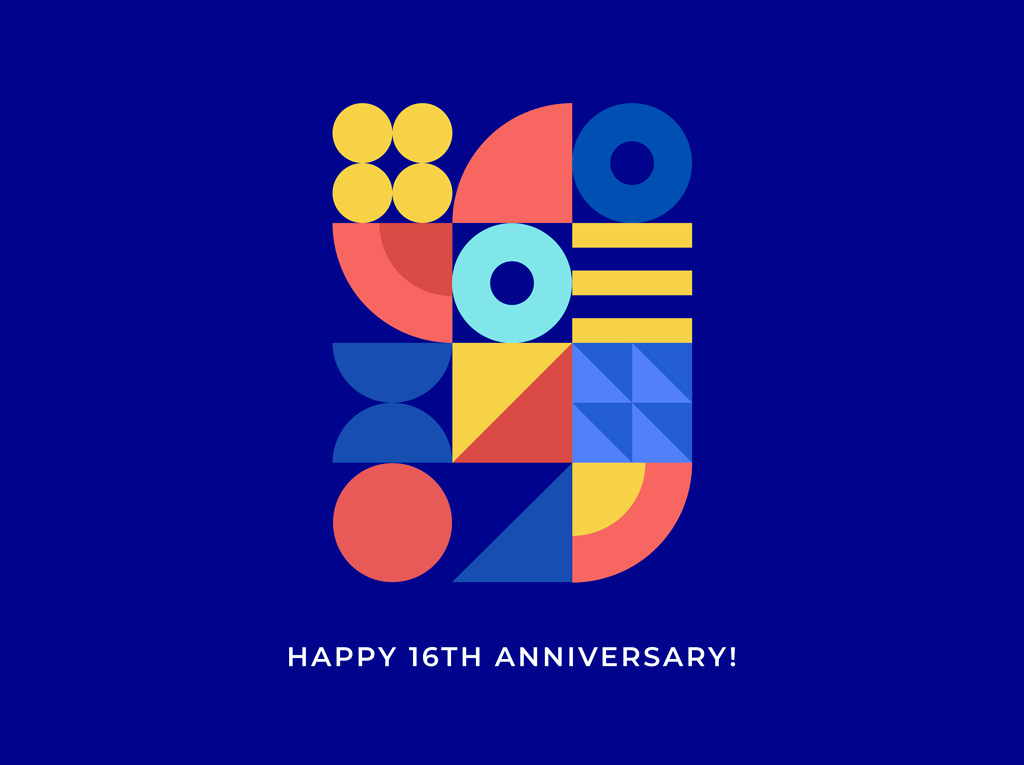 Within the course of these sixteen years, we have also opened three offices in Europe — one in the United Kingdom and two in Ukraine. And another matter of pride for us is our Light Academy, where we share our ample expertise and considerable knowledge with future generations so that they could create exceptional software.
All this success wouldn't be possible without our fantastic team of truly talented professionals and intelligent management. But it is you, our precious clients, who have always driven our business forward. Because of you, we want to be better, wiser, faster. Your bright ideas inspire us, and seeing them turn into a reality is the highest praise for us. Thus, It is as your birthday as ours!
Clutch Recognizes Light IT as One of the Top Web Development Company
One of the best gifts we could ever get for our birthday is yet another recognition. Clutch, the leading reviewing platform, has recognized our company as one of Ukraine's top web developers. We take fifteenth place in the rating. This matrix represents only the organic ranking of leaders.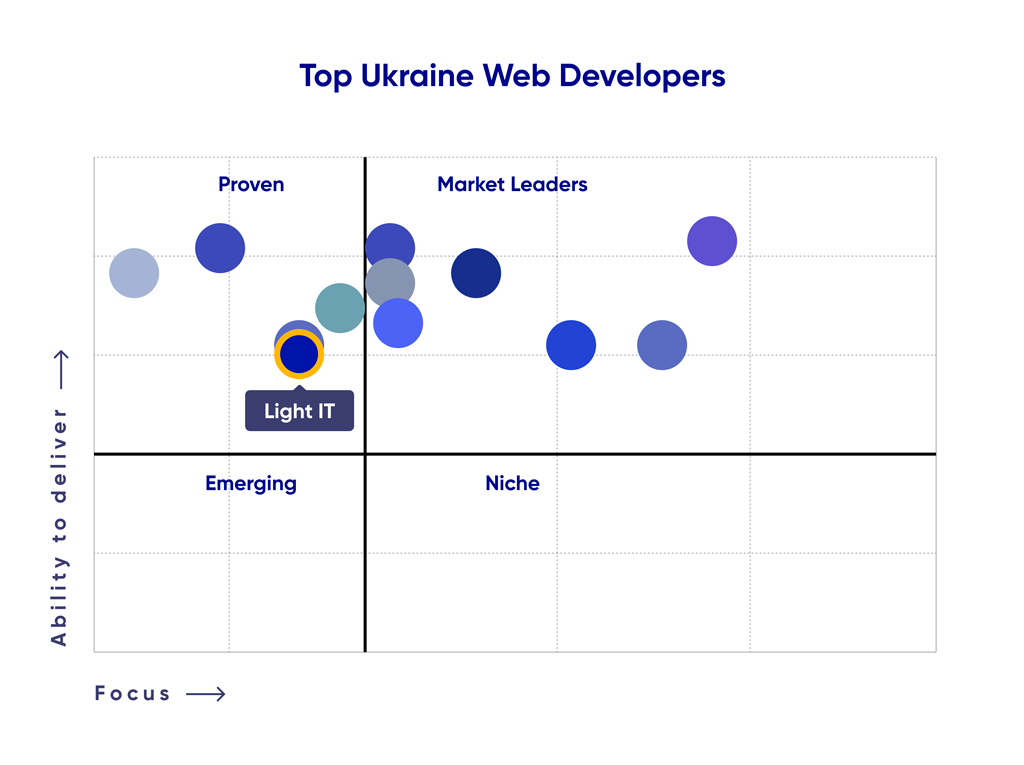 Clutch is one of the most popular and unbiased platforms where clients can rate and leave reviews about software development companies. This is not our first recognition from the platform. Last year, Clutch acknowledged us as the top 1000 IT Service Providers for 2021. The award is given to only 1% percent of the software companies present on the platform.
What's Next
We will continue to work as hard as we always do to create innovative software products for our clients to skyrocket their business and turn any endeavor into a reality. Happy 16th anniversary, Light IT!