The e-learning industry remains on the rise for a few years in a row and offers more diverse and comprehensive knowledge in various areas. There is a colossal range of formats: from video tutorials and extensive masterclasses to high education ending in a Master's degree. Such lessons or courses may be conveniently presented to the audience via educational/academic platforms controlled by Learning Management Systems. If you are a businessperson, this would be a proper time to use the current trend to your favor and build your own LMS. Companies that provide custom LMS development services can help you with that. This article will explain how to do it in the most productive way and what financial benefits you can expect from this type of software.
Two scenarios of use for learning management systems
The main reason for choosing custom LMS development is the ability to have maximum control over the educational platform. This involves the types of content, programs, administrators, students, tutors, certification, and much more. Ultimately, LMS software functions as a core of an e-learning system. So, if you're planning to create a platform for modern online learning, you won't succeed without a good LMS. The prediction for the LMS market growth in North America only proves the point.
However, this reason needs additional details. Namely, when exactly do you require an e-learning solution with the integrated LMS? There are two most popular cases:
The e-learning platform is a business project available for any user on the web. This way, it will generate profits by providing paid access to courses/materials.
The e-learning platform is designed to train the workers of a particular company and is not intended for public access. That's why it has different priorities, scale, and requirements for its development.
Both cases are beneficial in different ways.
Using LMS for an e-learning service
The first case implies getting financial payments for providing educational services. In other words, a learning management system is a foundation for an online school. The company that owns an e-learning platform hires tutors, promotes the courses with ads and other marketing methods, controls the capacity of the LMS platform to handle the number of students, and performs other business management routines.
This approach implies that the platform belongs to a business enterprise that provides educational services. As such, the company monitors the existing trends and creates corresponding courses and programs to satisfy the current and predicted demand. It also selects the most advantageous way of conducting a particular course in terms of duration, types of instructional materials, pricing, etc.
According to the recent trends, online schools built on learning management systems are gaining more popularity every year. The array of educational platforms plus the diversity of courses allow a wide selection of subjects and skills for modest prices. Consequently, custom LMS development services can be considered a smart investment in business success.
Using LMS for Learning & Development departments
The second case is less straightforward. Any business enterprise that wants to succeed must understand the importance of a well-educated staff. Some of them encourage their personnel to improve themselves by compensating tuition costs or offering some privileges for degrees and certificates. Others use a more effective and targeted solution – a custom-made LMS and specially designed educational courses.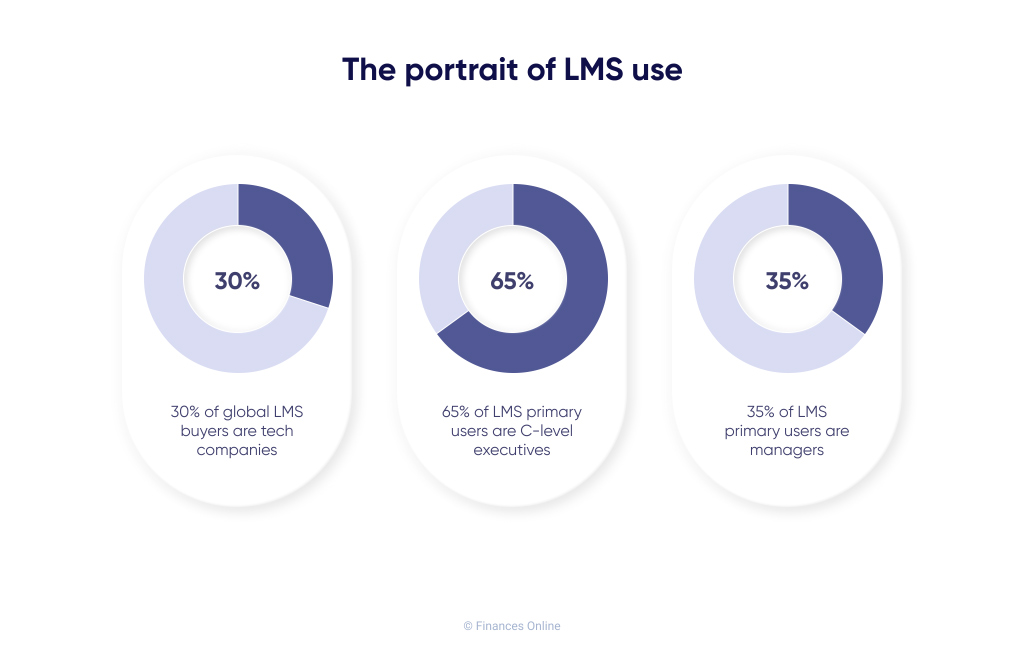 This approach ensures that the staff training program provides the full volume of necessary knowledge in the "concentrated" form and time-efficient manner. Custom LMS development also helps to restrict access from the outside to certain corporate information, as these courses are available only to the authorized personnel. Learning and Development departments monitor and lead the process and share the respective data with other departments.
Conversely to the "public" online schools, the number of L&D departments that use LMS is gradually decreasing. However, the importance of education remains undisputed, and many companies, especially large corporations, will continue to use LMS to train at least their high-rank employees.
5 takeaways to build an effective K-12 learning management system
If you're not from the US or Canada, you may not be familiar with the term K-12. In a nutshell, it's a term for the primary and secondary education process. And as K-12's aim is to equip students for college and future jobs, both the educational process quality and its diversification are vital.
The global pandemics forced educational institutions worldwide to take a closer look at different ways to set up a comfortable online learning process, and the demand for comprehensive K-12 LMS solutions is now higher than ever.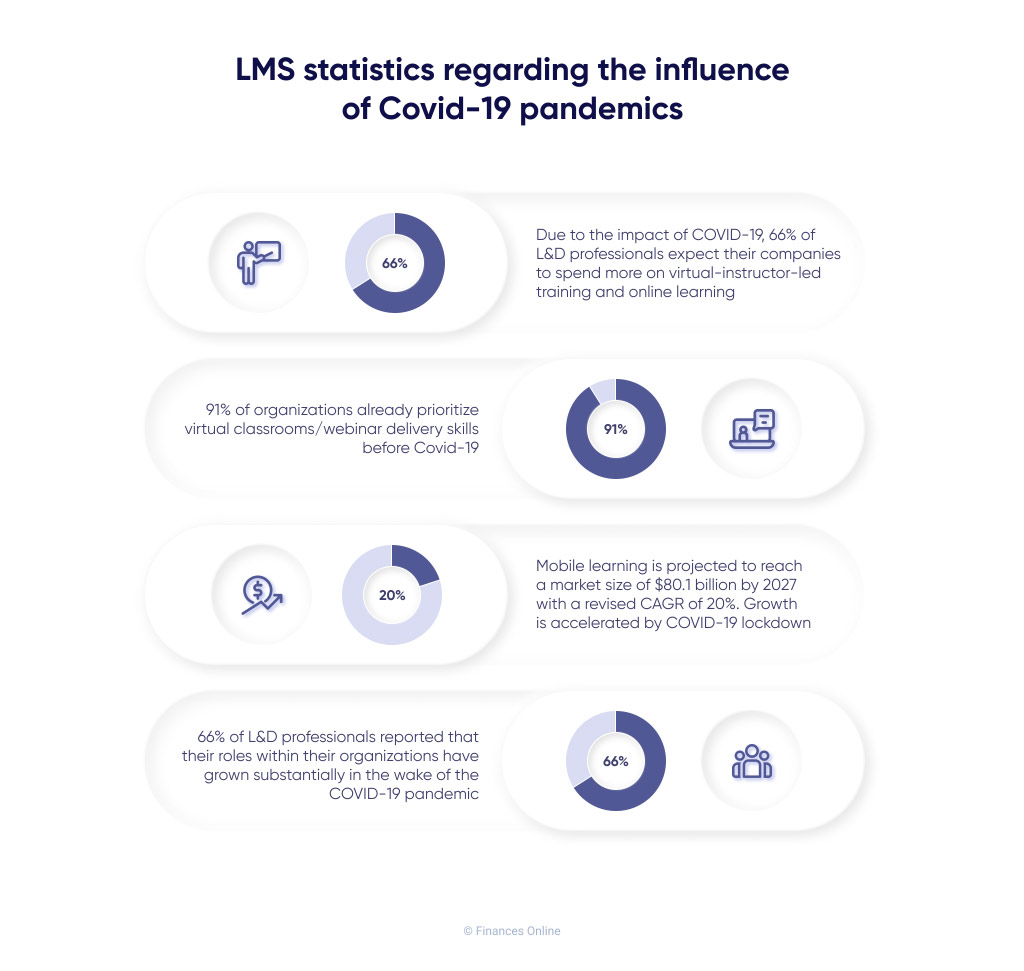 Here are five ways you can ensure learning management system development to capture a market share.
Comprehensive third-party integration
Modern LMS is a multifunctional hub that offers a number of different learning programs to each user. It might be a good idea to investigate the market and include the most popular third-party software into the custom LMS.
And if your plan is to build a platform for a particular school, find out which programs the school is already using and make sure to include those into the LMS.
One login — all the functionality
It might not be the greatest idea to split up an LMS into several different portals (one for students, one for teachers, one for parents). The whole point of the Learning Management System is to provide all the required information via a single piece of software. Various logins/portals won't be a competitive gain.
Support the most popular multimedia formats
An effective LMS has to be multifunctional and help the educational process to be engaging and divergent. Therefore, both the students and the staff have to have the ability to upload and interact with various multimedia formats. Text, video, audio, photos, you name it!
More options for customization
A successful LMS is a customizable LMS. Every teacher has a specific approach and would love to have access to some kind of tools that would help personalize the learning experience for the students.
Opt for tools that ensure authenticity
While this item isn't a matter of life and death for an LMS, it's a nice strategic move to equip the platform with several tools to help teachers determine the authenticity of the students' work. It might be a trustworthy automated plagiarism checker for texts and pictures or a Locked Browser to prevent cheating. Custom LMS development offers a ton of various options!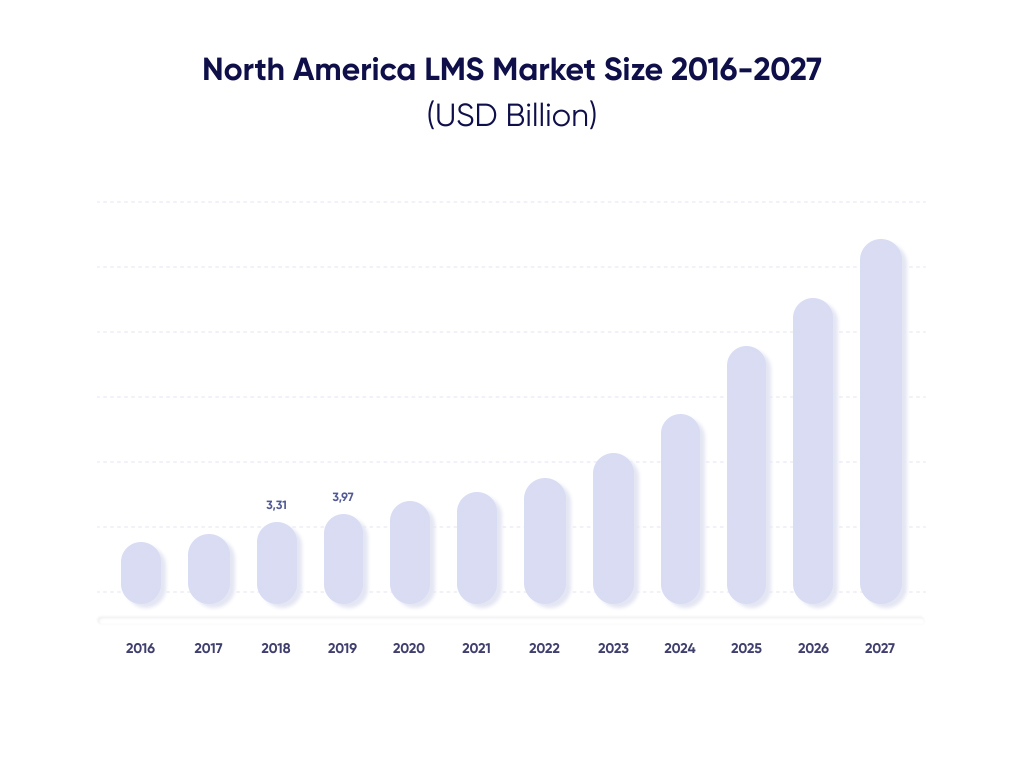 7 reasons to choose custom LMS development
Nowadays, there are hundreds of ready-made LMSs available with various pricing plans. So, one of the main questions in regard to Learning Management Systems is "why should I use a custom LMS?" As with most customized solutions, there are several common reasons why a designated LMS is better than a generic software.
1. Freedom and self-sufficiency
This is a core advantage of any custom software. You are free to select the features, target audiences, design, and many other aspects of your future software. You are not limited by the constraints of a third-party platform. The only limitation is the budget reserved for your custom LMS.
2. Tailored functionality
A custom LMS can be built strictly according to your specifications that result from your idea of a learning platform. Generic solutions often contain too many features to cover the needs of larger audiences. There is a high chance that at least some of them will be redundant or completely useless for your idea. The opposite situation is also possible: a generic solution may lack the required functionality even in the form of an additional paid module. You won't have such a problem if you opt for bespoke learning management system development.
3. Improved performance and size
This is the logical continuation of the previous benefit. An LMS created according to your specification will contain only useful modules, so its size and performance will be optimized. The minimized length of code is also helpful for better testing of the solution allowing QA specialists to detect and correct mistakes faster and easier. This is a huge improvement over ready-made software where you can report the found errors but cannot control the bug fixing process.
4. Well-matched scalability
Generic software often has the "one-size-fits-all" concept to ensure maximum versatility. When you build an LMS from scratch, you have at least an approximate number of students in mind. Usually, you already have a business strategy, so you can predict the growth of users based on calculations and analysis of trends and market. That's why you can include the desired capacity and proper levels of vertical and horizontal scalability before the start of custom LMS development.
In this context, LMS scalability involves the ability to provide educational services to a growing number of students as well as the ability to add new topics, lessons, materials, courses, and programs to the online learning platform.
5. Tight security
Using a ready-made solution for business means relying on a third party in many crucial and sensitive aspects. An LMS built and available exclusively for your needs is generally better protected from unauthorized access and other malicious actions than generic solutions. This is especially true in the case of open-source software where the source code and its vulnerabilities are known to the public. You may include as many additional security measures as you want if you have enough money to fund their implementation.
6. Corporate branding and convenient design
Exclusive branded software adds prestige to its owner. It shows that the company understands the importance of education and implements a personalized approach instead of relying on existing services. It is a viable marketing move and a good way to emphasize the company is interested in its professional development.
7. Better user experience and support
A tailored LMS is more convenient to use for both mentors and students than an off-the-shelf system. It is the result of a carefully selected set of features, corporate-inspired design, and optimized performance.
Another highly important aspect is the improvement of customer support when an LMS is supervised by the company's system administrators, tech support, and other designated professionals. Sometimes, the users of third-party learning management systems report existing issues to the tech support and receive the answer "the problem is not on our side, check your computer/network connection/software updates, etc." In case of a custom LMS, tech support is more responsible and helpful in solving the problems because the users are their colleagues and the LMS is the property of their company.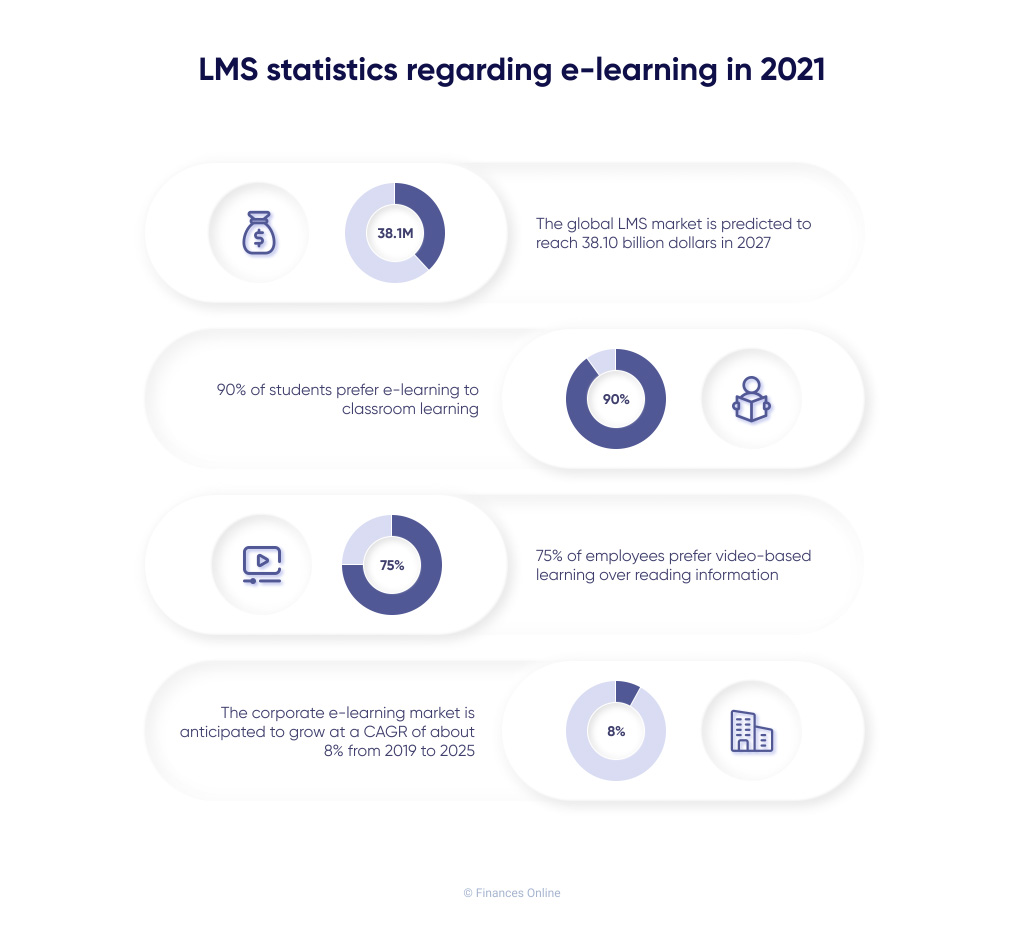 Learning management system development process
If you have set your mind on creating a custom learning management system, it is time to examine the process of its development. Luckily for you, it is identical to the development process of any custom software, regardless of its type. So, you may already have an idea of its steps and peculiarities.
Step 1: Define the idea of LMS
At first, you have an abstract vision or a vague concept and your task is to clarify it, make it more definite and understandable for your business partners, and the future development team. A clearly defined idea is more convincing for investors, so the startup has a higher chance of getting approval and funding from the board of directors, sponsors, or whoever you turn to for money.
It is also highly important to select target platforms for future LMS and e-learning service. Research the market, analyze the potential competitors or the capacities of your company to determine whether you need just a web application or a combination of a web app and a mobile app. A well-defined concept is easier to discuss with the development team, making the later planning stage much more effective and the whole learning management system development process easier and quicker.
Step 2: Pick or build your team
The choice of a team to realize your idea is crucial for the success of the whole endeavor. You can make your choice based on some ratings, average pricing, recommendations, or communication with potential candidates. Business reputation and solid experience are usually good indicators of reliability. So, you may want to prefer development companies that have already established themselves on the market, have large portfolios of successful cases that preferably contain at least one LMS. Also, it is a good sign if a software development company has won some awards and has positive feedback from its clients.
Step 3: Select the required set of features
Now it's time to finalize the functionality of your future LMS. Make a list of core and optional features and think how to optimize and narrow it down. Keep in mind that each feature will take time and effort to implement and test it. So, the selected number of features will have a direct influence on the final price for your learning management system.
Also, create an additional list of useful features that you might want to include in your LMS after its release. It will help the development team to make provisions for easier implementation of those additional features with subsequent software updates.
Step 4: Choose the tech stack
The development team will propose the technology stack based on the chosen functionality and target platforms for your LMS. Along with the selected features, the technology stack impacts the cost of the custom LMS development, so choose wisely. Many learning management systems are built using cloud-based solutions such as Amazon Web Services that offer a number of benefits and may reduce the time and costs required for their development.
Keep in mind that different operating systems require different tech stacks. That's why it might be better to choose the most optimal target platform and add support for others at some point after the release. As a starting option, a cloud-based LMS would be a good choice with great potential. Another popular variant nowadays is a SharePoint-based LMS.
At this point, the development team has enough information to estimate the cost and time required to build an MVP or a final product.
Step 5: Plan the structure and design
You should not underestimate the importance of UI/UX design for the success of a software product. The learning and teaching routines are already difficult and sometimes frustrating; there is no need to overcomplicate them by clunky design. A convenient LMS will make the educational process smooth and efficient both for mentors and students
As a brand product, a learning management system should include corporate colors. However, don't forget that some colors and patterns may add strain to users' eyes making it difficult to concentrate on the screen.
Step 6: Build an MVP
An MVP is a functioning version of the product with the minimum amount of features. It conveys the idea of the final product, so you may use it to promote your LMS before the investors to get additional funding. You can also ask a test group of users to explore the features of your app and share the experience. This information is valuable for further improvements and additions before the MVP becomes the final product.
Step 7: Ensure proper testing
To provide the best possible user experience, the development team should perform as many tests as needed to reveal the bugs and fix them. With the help of OA specialists, your learning management system should be ready to make the best impression at its release.
Quality is always the highest priority. Just wait patiently until all the bugs are found and squashed. Otherwise, your learning management system will crash and burn instead of bringing knowledge and money.
Step 8: Promote the release and post-release support
If you have the patience and money to get to this stage, congratulations! Ensuring the highest quality is crucial for your newly-built LMS. However, its release should be accompanied by clever promotional activity to draw attention to your software product and showcase its benefits. Don't forget the importance of marketing. Use the social networks to prepare or even tease potential users, make them count the days before the release.
Another crucial topic is post-release support. Keep your learning management system live by adding new features, covering new platforms, and reaching new audiences.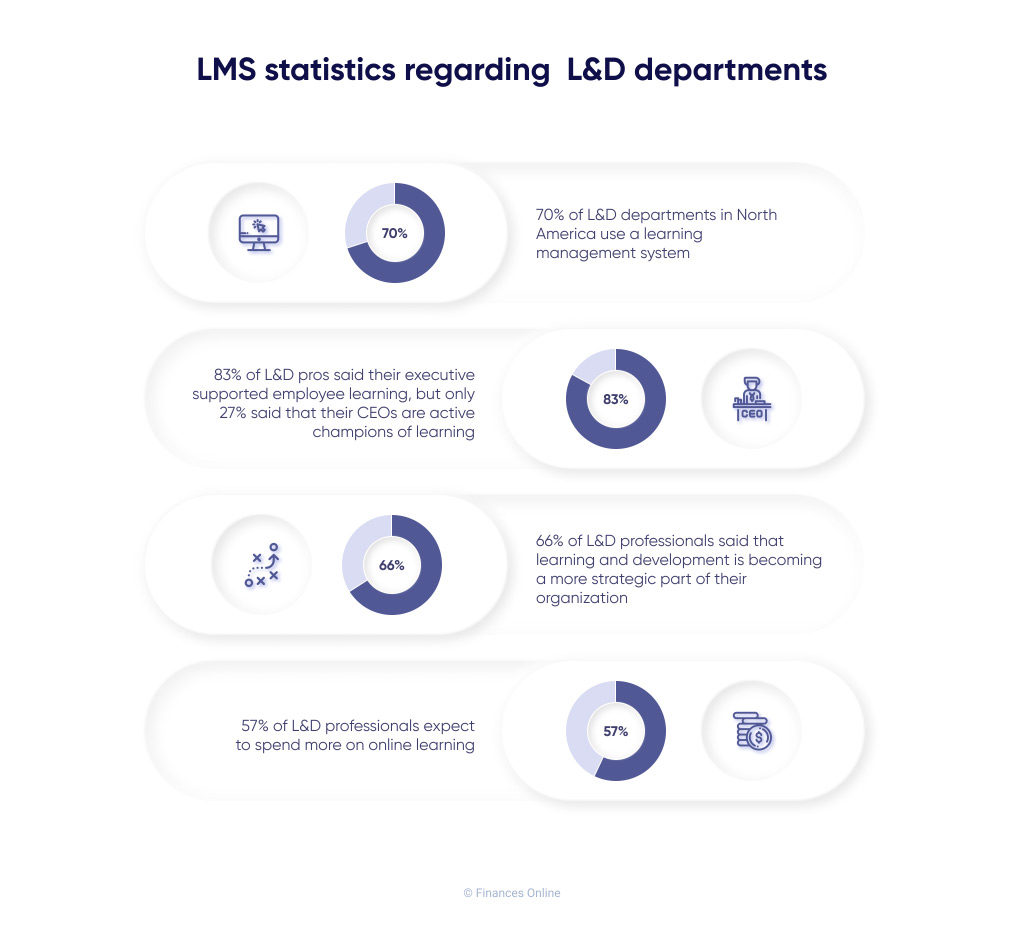 Custom LMS Development Pricing
The final price of the custom LMS development, in many cases, is a determinant of whether or not it's worth being invested in. Especially when the limited budget is the harsh reality. It's safe to say that a learning management system development is on the pricier side of the spectrum as it requires both time and high-quality experts to implement. But is there a specific number? The answer is multilayered.
Which factors form the price of the custom LMS?
Let's make it clear from the get-go: no IT company can tell you the exact price for the custom LMS development right away. If it can, then it's a huge red flag as the solution that has been offered to you is by no means custom.
The LMS development process is complex and requires a lot of research to make sure the product meets the customer's requirements. Therefore, a reliable contractor will ask numerous questions about the client's vision and preferences and will give an approximate price estimation only after an interview.
The number of aspects influencing the LMS development price includes (but isn't limited to) the following:
The number of desired features and overall functionality
The chosen tech stack
Design complexity
Timeframe
The number of platforms
All of these factors influence the price directly. The more features you want to see in your LMS, the more money you'll have to lash out on it. The more complex design you choose, the more expensive it will be. The more platforms you need to cover, the higher the expenses.
But it also works the other way around. If your budget is strictly limited, you can always opt for a cheaper tech stack or postpone the development of certain optional features. Dialogue is the key here. A trustworthy contractor is always ready to offer you some affordable options without compromising the quality of the LMS.
How much does it cost to develop a custom LMS?
Even though the price of building a custom LMS from scratch depends on too many aspects, it's still possible to define the average market price.
For a web-based LMS, it's safe to suggest about a 450-500 hours MVP development cycle (including business analysis, the actual development, design, third-party services integrations, and QA). The average hourly rate depends on the contractor's location and expertise. For example, in Ukraine, it's between $20 and $50 and in the US it will be $80-200. If you want to know more about the price setting, check our article about the prices for the web app development.
As for a mobile version of LMS, the price may vary depending on the platform (iOS, Android, or cross-platform) and the contractor's location once again. The hourly rates for mobile software developers fluctuate from $30-100 in Eastern Europe to $50-250 in the US. Therefore, a mobile LMS development price may start from $40,000 and go way up to $120,00 or even more depending on your requirements. Take a look at our article about mobile apps pricing to get a better understanding of the subject.
Conclusion
The importance of education remains undisputed in the business world. That's why successful people consider the money spent on education a highly beneficial investment that will result in financial profits and personal development. If you have an idea of a learning management system, contact us, and our specialists will provide the consulting and development services to realize your concept.