How to hire a web developer? That question remains popular even after Covid-19 had transformed the game once and for all. But business needs web development services more than ever. It's just the face of the industry that changed.
Simple promo websites and business pages have given way to more complex web apps and SAAS solutions. The market leaders use the potential of state-of-the-art web dev products to the fullest, and any entrepreneur who's willing to succeed these days shouldn't neglect the power of technology either.
And what if you've realized you may require help from a web development pro but don't actually know how/where to hire a web developer, and how to find the right fit? Should you hire a single person or a team? Should it be a freelancer or a company? What is the right place to find a devoted and highly skilled expert? We've gathered answers to those questions and even more in the article that will take you only a few minutes to read. It definitely will help you to make an informed decision and hire a web developer that will be a perfect fit.
Why do you need to hire a web developer?
IT is a global industry estimated at billions of dollars of annual revenue. And during recent years, it became closer to the public than it ever was. Many companies market out-of-the-box web and mobile development solutions that don't even require outside interference. Anyone can get a web page in a matter of a few clicks. This brings a legitimate question of whether or not you should bother hiring any kind of web developer or just do it all by yourself.
Here's the list of the main reasons why you still should hire a web developer and why the professional web development crew may be beneficial from a business perspective.
Establishing a trusted brand
Working on a complex task
Building a website or a web app with a unique design
Requiring a solid web presence and conversions
Now let's revise those and see why you can't achieve any of those goals but throwing together a generic DIY website.
Whether someone wants to admit it or not, the Internet is flooded with web pages, portals, marketplaces, and any type of content platforms really. The customer, who's looking for a specific product or service is spoiled with choice. Now it's an entrepreneur's duty to stand out from the crowd and convince the client to pick a particular brand and stick with it in the future. That is why establishing a trusted brand is not an option but one of the essentials.
Websites or web apps get judged by the customer. That's why click-off rates are so high. The research held by Carleton University in Canada, which was later confirmed by the study taken by Google, shows that the visitors form an opinion about the webpage within 17 to 50 ms. Yes. that's less than a second. Sure, the customer will stay on the page for a little longer, but people know how generic websites look and can tell the difference if the page was custom-made. These days pages created via a website constructor (aka websites that anyone can do, solutions you don't need to hire a web developer for) may seem like the business owner didn't care to make some effort to impress the customer. Is that the first impression you'd like to make?
This brings up the next point. What if you're not satisfied with the way DIY websites look? What if you have a specific design in mind and you need to convert that beautiful image into a web solution that will benefit your business? Building a product with a unique design you will need a helping hand, you'll need to hire a web developer. If you want the final product to be efficient, of course.
But it's not only about the visuals and the client's behavioral psychology. There still are some things you can not do yourself unless you're a web developer. Complex solution development will definitely require professional help. And by complex, we don't mean a top-secret project for the space engineering industry. Consider hiring a web developer if you'd like to launch an e-commerce website or app, any enterprise software, a platform that will have more than a couple of static pages.

Another thing you can't cover on your own and might need to hire a web developer is figuring out the best way to compose a website or a web app. It takes a village to calculate the business logic and the most suitable UI to provide the future customer with the best user experience. That's the only way to get the conversions. The pages may look good from the aesthetic point of view, but are they comfortable to navigate? Is the interface intuitive and sleek? Is everything organized to push the client towards the product or service you sell? The web development team takes care of that. Do you need to waste your time figuring those things out by yourself?
Types of web developers and how to figure out which one you need
If you've come to the conclusion that hiring a professional web developer may be useful, it's vital to know what to look for. There are three types of developers out there and depending on your business needs you may be looking to hire a web developer with specific skills.
front-end guru
back-end pro
full-stack expert
What does a front-end developer do and when do you need it?
A front-end guru takes care of everything a visitor will see and interact with after landing on your web page. That is why front-end devs are often confused with web designers. The dissimilarity between these two is that designers create a picture (colors, logos, shapes, etc.), and front-end experts code the client-side of the solution. In other words, a web designer will construct a piece of art for you, but a front-end developer is the one to transfer that art right onto the pages of your app or website.
But the front-end pro is so much more than just a "designer's technical pal". You will need to hire a web developer that is specializing in front-end if your team is missing a person responsible for establishing the best user experience for the customer. Layout, content, search bars, buttons, navigation, you name it! Everything you see/click on the web page was put there by a front-end expert.
The main tools front-end developers use include Javascript, HTML/CSS, Angular, and others. In fact, as a survey by Stack Overflow claims, Javascript is by far the most popular programming language out there.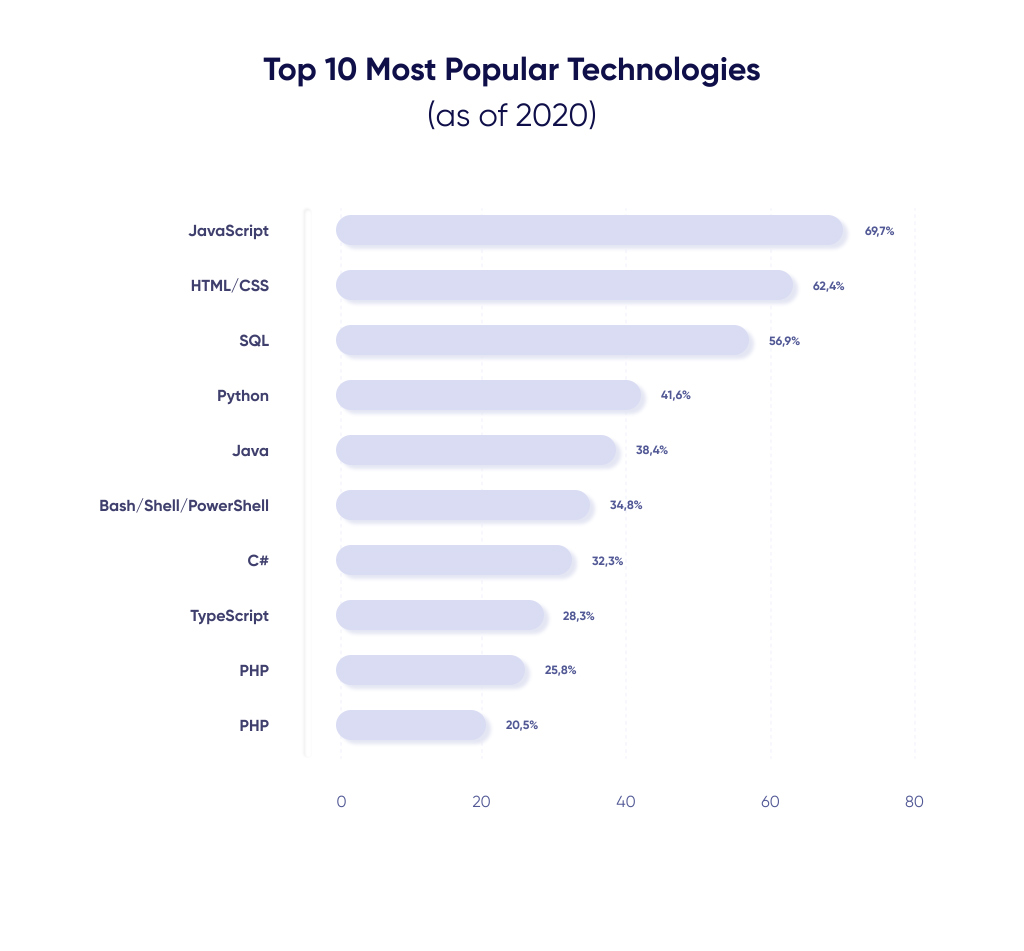 The cases in which you require a front-end developer include
UI development/maintenance
Website/app redesign
Implementing a concept via HTML/CSS, Javascript
Bringing to life a mobile-friendly version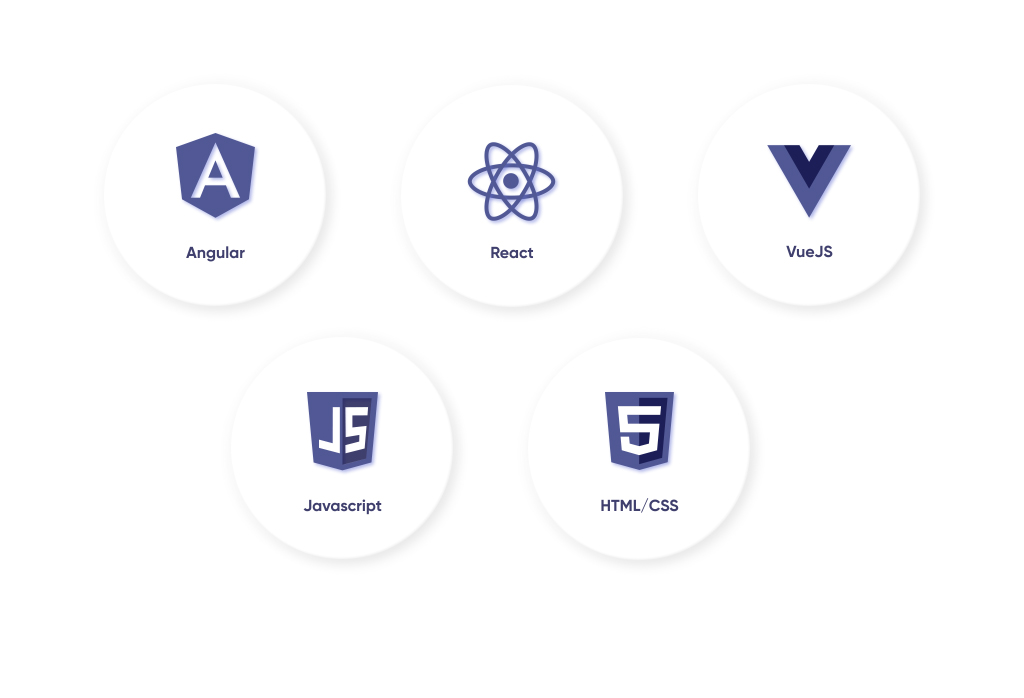 What does a back-end developer do and when do you need it?
While the front-end professionals take care of the things you see on the outside, the back-end developers work on "the backstage" of the solution — the server-side development. It includes work with databases, computational logic, architecture, API, scripting, etc.
Take the e-commerce website as an example. The front-end dev pro will make sure the customer can find and buy the desired product in a matter of a few clicks and the back-end expert will make the purchase possible (equipping the website with a secure payment gateway and a functional "add to cart" mechanism, ensuring the information about the products is automatically updated e.g. when some item is sold out, etc.).
The back-end is something the front-end can't function without. The front-end is the "face" of your website or app, while the back-end is its heart, its core. So, you need to hire a web developer specializing in back-end if you plan on building a functional web development solution for your business.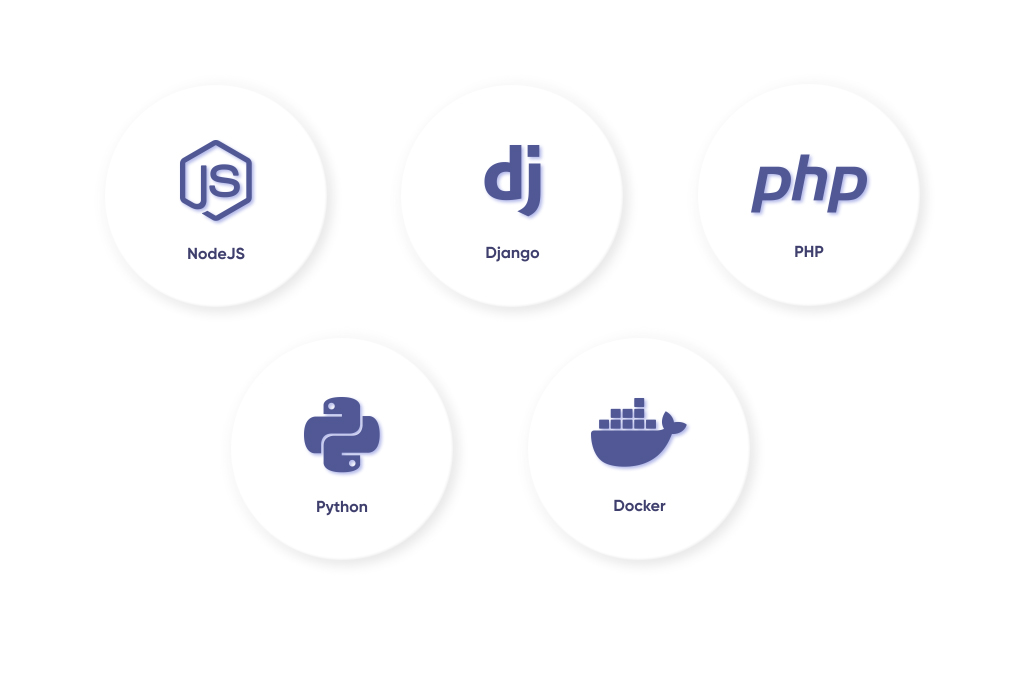 The only time you may not spend a fortune on this type of service, is if you plan to hire a full-stack expert.
What does a full-stack developer do and when do you need it?
Ok, there's front-end/back-end, but can one person be proficient in both? Yes, he/she can. That's what full-stack developers do. The skillset of a full-stack developer includes both front- and back-end instruments, sometimes even including design. So one person can build a website "from the ground up."
It may sound amazing at first: why waste money on a team when you can hire a web developer, a single expert that is able to do all the job? And of course, there are cases when a full-stack pro is a good choice.
Simple web development solutions
A flexible timeframe
Independence from a specific tech-stack
But hiring a full-stack dev is not always the smartest move. A full-stack developer is often in the thrall of the "jack of all trades" position. Differentiation is important. If you're proficient in many technologies, it's almost impossible to be exceptionally good in all of them. That is why if you require a more complex solution, opt for a web development team with a clear structure and responsibilities, not the single full-stack developer.
Company vs Freelance. What's the best hiring option?

Now that you've defined what kind of developer(s) may help bring the project to life, you may face another dilemma: working with a web dev company or a freelance developer. Both approaches have their advantages and flaws. Let's look at the freelance developers first
Freelance pros
Lower cost
Team flexibility
Faster decision-making process
Ability to work off-duty hours
Freelance cons
The burden of management and control over the developer
The risk of blowing a deadline
Scamming is possible
Lack of security guarantees
The expertise may not be there
In a nutshell, if you decide to hire a web developer that prefers freelance, it will be cheaper and easier in many cases. You, as an employer, have full control over the process and set the terms you find comfortable. But at the same time, it's always a risk. The developer may disappear at any time, you must manage the whole process and resolve all the appearing issues by yourself, and, in many cases, the proficiency of a freelancer is up for discussion. It's up to a client, whether he/she is willing to take the risk.
But let's focus on another hiring option — working with an agency.
Company pros
A fully functional custom team
A client is 100% protected by the legal documents
A management process is taken care of
Non-development and consulting services
The ultimate quality control
Company cons
Higher cost
The lack of a clear choice criterion
The lack of "one-on-one" communication
Basically, hiring a web dev company is the most comfortable and safe way to create a web product. The agency will accommodate your needs and build the whole process around your requirements. However, it may be challenging to choose "the perfect fit" and the final price may also be a little bit higher.
If you're interested in a more comprehensive comparison of freelancers vs agencies check our article that dives deeper into this particular topic.
Where to hire a web developer? Platforms overview
Probably the most interesting part about hiring web developers is actually browsing several platforms that help you find a qualified candidate and hire a web developer that can get the job done even if the budget is tight. To make the search easier and, hopefully, more pleasant, let's review the most popular sources of web dev talents on the Internet.
Where to hire a freelance web developer?
When it comes to working with the freelance market, it's relatively easy. There are several well-known and trusted platforms that gather the most talented freelances from over the world. The great thing about those platforms is the mind-blowing choice an employer has. As a report by Statista claims, there are more than 67 million freelancers in the US alone and most of the freelance marketplaces accept experts from all over the world!
Let's review the most popular ones.
Upwork
It makes sense to start with the most popular platform out there. Upwork has built a successful business bringing freelancers and business owners together. The revenue generated by Upwork worldwide was 300.56 mill USD in 2019 and the platform is still growing.
Upwork is a general freelance marketplace as there you can not only hire a web developer but also find a contractor for any type of work related to digital products. It includes not only web development services but also mobile development, content creation, design, voice-overs, administration services, etc.
The admin fee for an employer is only 3%. You can choose between the fixed price project or the hourly-based payments. The scope can be divided into milestones for your comfort. Upwork is great for projects with a limited budget as you can post a job and hire a web developer having only $10 to spare.
Upwork also offers a clear rating system. The feedback for each of the previous freelancer's projects can be seen on the personal profile. There's also a "Top rated" system — a special badge for the most trustworthy freelancers on the platform. And an employer will need it, as the screening process on the platform is not that strict.
Toptal
Toptal is a great choice for those, who'd like to work with a qualified freelancer with a minimum risk. Unlike Upwork, it's a niche marketplace. Here you can find only:
web developers
mobile developers
designers
finance experts
project managers
product managers
Toptal made a name for itself due to an extreme screening process for freelancers. The company states that only 3% of the experts that apply to Toptal make the cut and are worthy to be called top talents.
Such an approach may be intimidating for freelancers but it is highly beneficial for an employer as you get a highly skilled pro every time. All you need to find a web developer via Toptal is an initial $500 deposit and further invoices are sent twice a month.
Fiverr
Fiverr is another popular general marketplace. Alongside web developers, you can find designers, social media experts, video/audio pros, content creators, etc.
This platform is like a giant announcement board where freelancers put their skills on display and the employers reach out to them. This marketplace offers three types of "packages": basic, standard, and premium. For example, you plan on hiring web developer, a front-end pro. A basic package will include one page of the website, the standard equals five pages, and the premium — ten pages of the website.
The rates on the platform are surprisingly low but sometimes so is the quality. That is why Fiverr is not recommended for the more complex web dev projects as the risks are too high. To make it easier for a buyer, Fiverr has launched a "FiverrPro" campaign that includes only verified top-tier freelancers.
The fees on the platform depend on the project's price. The projects that are $20 or less will require a processing fee that is $1. And the work that costs more than $20 will bring a 5% fee.
Other platforms
There are thousands of freelance marketplaces that can help you hire a web developer out there. Some are general, some are niche, global and national, expensive and cheap. The most notable include People per Hour, Guru, Arc, and Freelancer.
Where to hire a web development agency?
If you're not in the mood for a dangerous move and prefer quality work and security guarantees over some economy cut that might not eventually pay off, a web development agency is your pick.
Not everybody knows this, but there are some rating systems and listings that help business owners to pick the most professional and trustworthy development company that will both do the job and fit into the budget.
Clutch
Clutch is arguably the most popular B2B directory focusing on agencies that deliver web and mobile development services as well as advertising, marketing, and more. It offers a comprehensive overview of the chosen agency including a relevant portfolio, a bunch of verified reviews, pricing, contact info, and the company's expertise. Take a look here to see it for yourself.
Goodfirms
Goodfirms is another B2B directory focusing mostly on IT services including web development. In many ways it's similar to Clutch: it also offers all the info you need about the particular agency plus reviews, and portfolio.
On this platform, you can also find videos about the chosen company and take a deeper look into the service and customer focus to make sure you're picking the right one. It's pretty easy to navigate yet it remains informative. Try it here!
The Manifest
This one is not just a directory, it's a business guide that provides visitors with tons of useful information. It offers how-to guides, a blog with numerous articles, industry insights, and a listing of the top development agencies.
The great thing about Manifest is a number of different company ratings: from best LGBTQ+ owned agencies to best web development companies in your area. The profile also includes information about the company's most notable project, Clutch review rating, and info about former clients.
Web developer's skill set. Which hard skills and soft skills to look for?
Now that you know how to find a web developer, think about what makes a candidate worthy of your trust and attention. Some suppose that the most important part about the web developer is the expertise. If the chosen candidate is proficient in relevant technologies and can deliver, then it's nothing to worry about. But is it really that simple?
Every person's skill set combines hard and soft skills. And web developers are no exception. Let's define what hard and soft skills are and figure out which talents are essential for a successful web developer.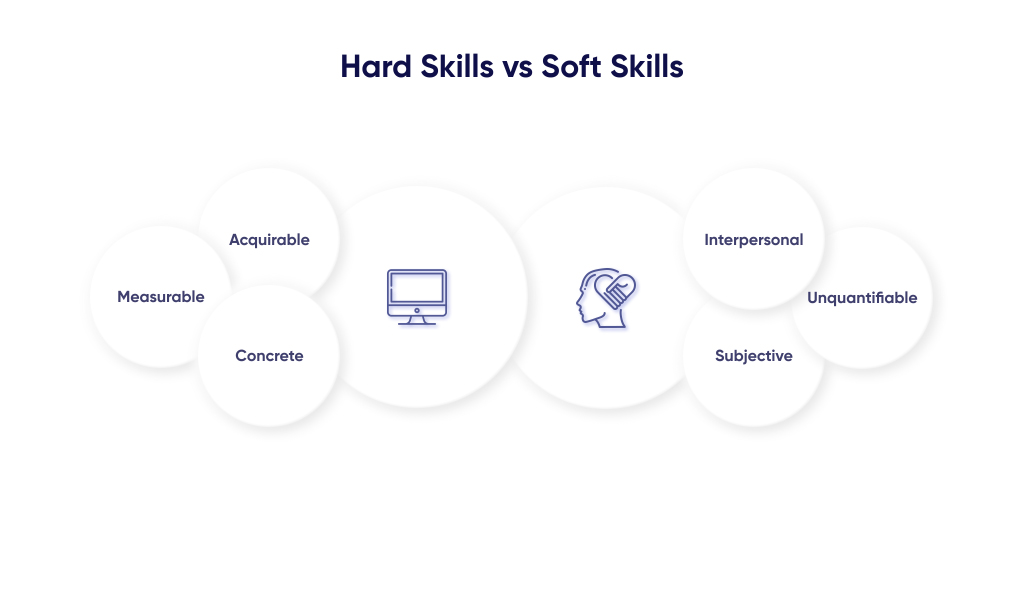 Hard skills are measurable and concrete. It's easy to define how good the person is at them. An example of hard skills for a web developer will be proficiency in certain technologies (Python, Javascript, Cloud computing, AI, etc.), all the degrees and certificates, the ability to work with different platforms and operating systems, and others.
Soft skills, on the other hand, are way more subjective and interpersonal. A perfect example of a soft skill for a web developer is creativity. You can't measure that but it's still important because the developer's creative way of thinking can put the whole project to another level from a business perspective.
A survey taken by Linkedin in 2020 claims that top-5 of the most in-demand hard skills include the following:
Blockchain
Cloud computing
Analytical reasoning
Artificial intelligence
UX design
And for the top-5 soft skills, the list looks like this:
Creativity
Persuasion
Collaboration
Adaptability
Emotional intelligence
It's up to you, whether to agree with this list or not. In fact, we encourage you to make your own list before hiring. All of the web developers are different and so are the clients. Only you know which traits you value the most. Will it be time management or patience? Proficiency in a foreign language or machine operation? It's vital to figure those things out.
How much does it cost to hire a web developer?
And now to the pressing matter! How much money do you have to have to hire a web developer?
Unfortunately, there's no one definite answer to this question. The final price depends on so many factors! Here are just a few of them:
Type of contractor (freelancer or agency)
Contractor's location
Scope of work
Preferred technologies
Time sensitivity
And that's just the tip of an iceberg!
But don't worry we're not going to leave you without the info! An average hourly rate for a web developer in the US is between $51 and $63, and in Ukraine, it's from $25 to $50.
If you'd like to receive an estimation for your project, where every step of the development process will be broken down and detailed, don't hesitate to contact Light IT and claim it!
Final words
We hope this guide was helpful, and now you have a better understanding of how to equip your team with professional web developers that won't let you down. And if you already have an idea you want to share with the world, drop us a message, and we'll be happy to help!