Online dating has moved from being the last chance to get a partner for life to being one of top business industries. Only in the United States almost 50% of online users admit that they have a profile on a dating website or application or know someone who has or had it. According to Statista, online dating revenue in the same location amounted to $602m in 2022, which indicates its good profit-earning capacity.
If to see a dating site not as a place to get a date or love for life, but as a business opportunity that doesn't require spending way too much time and money, read this article to get valuable information and insights that will help you to overthrow current successful dating apps from their thrones.
Online Dating Industry in Numbers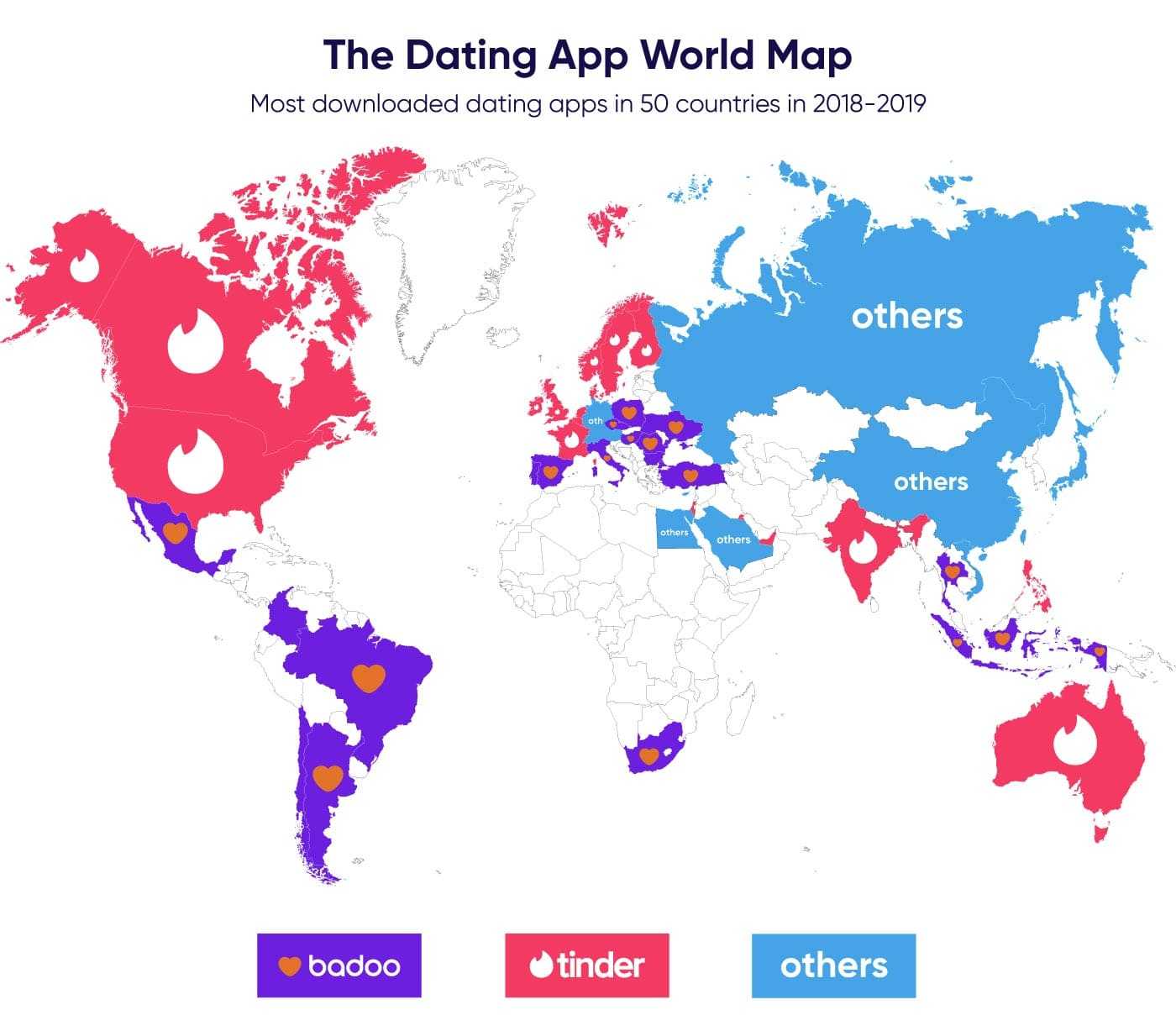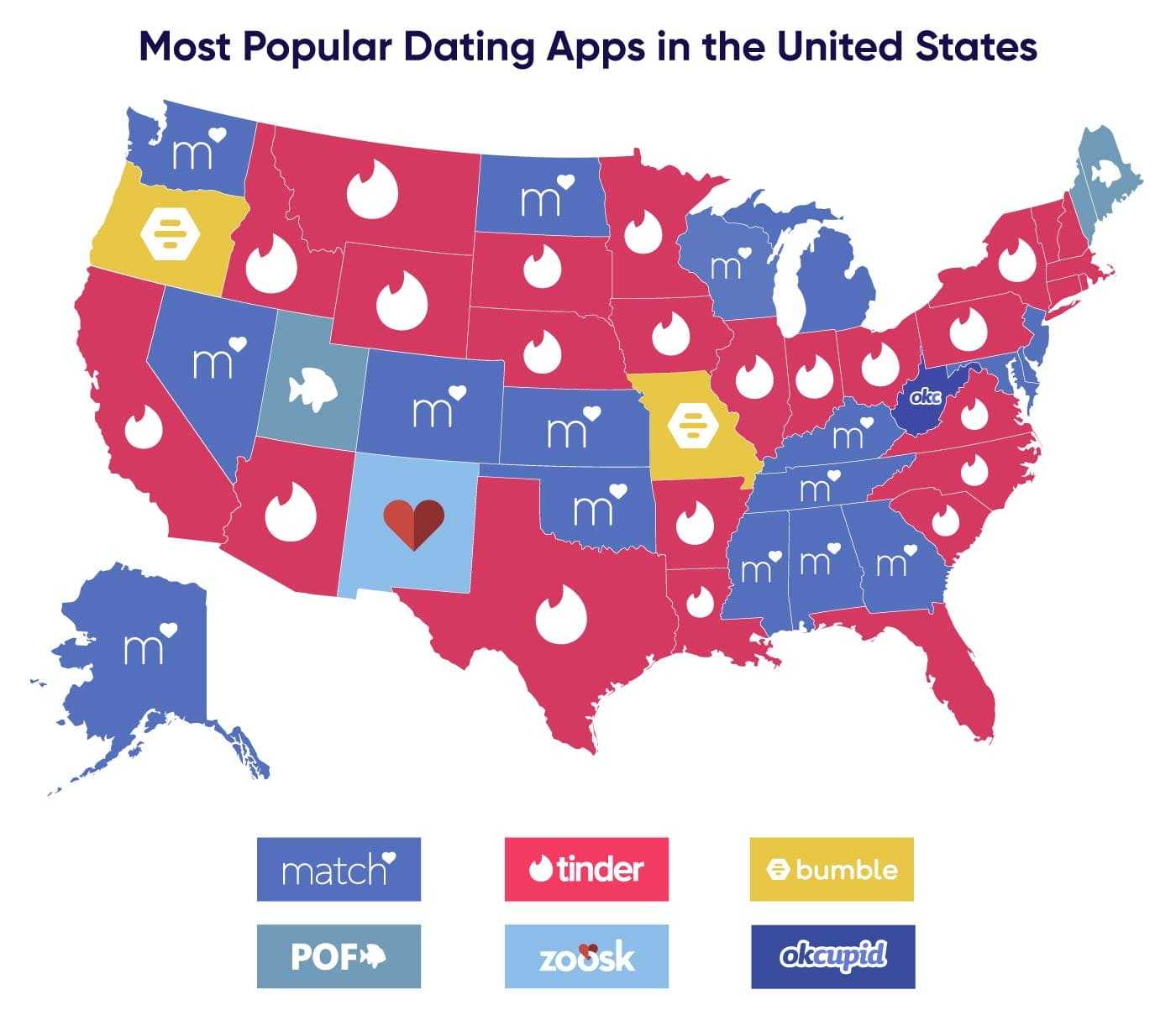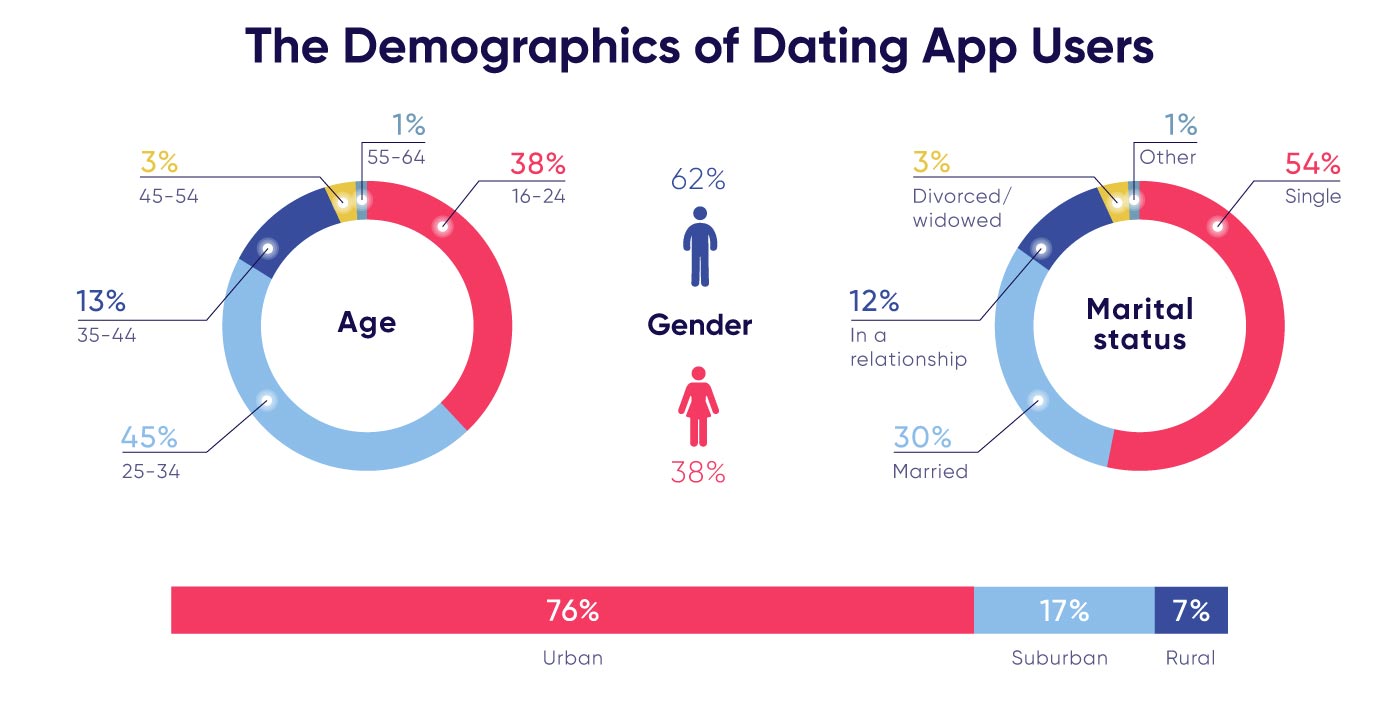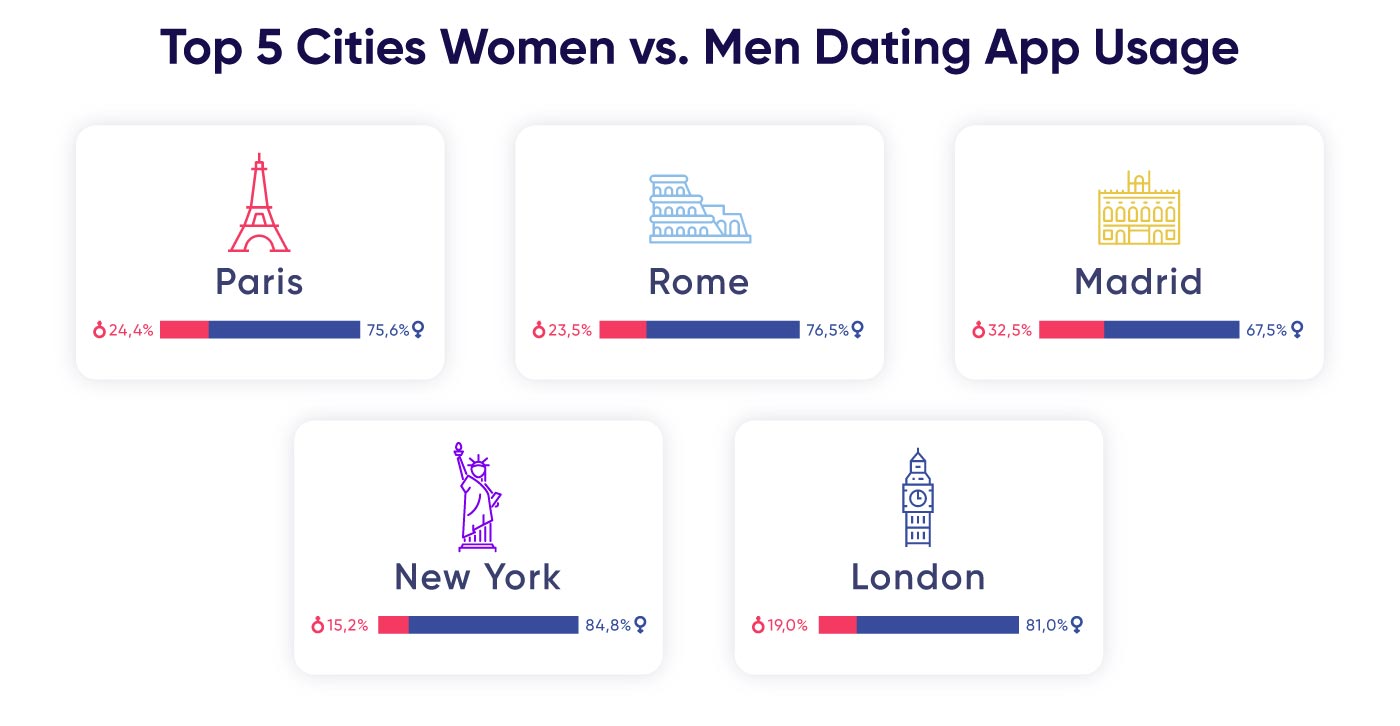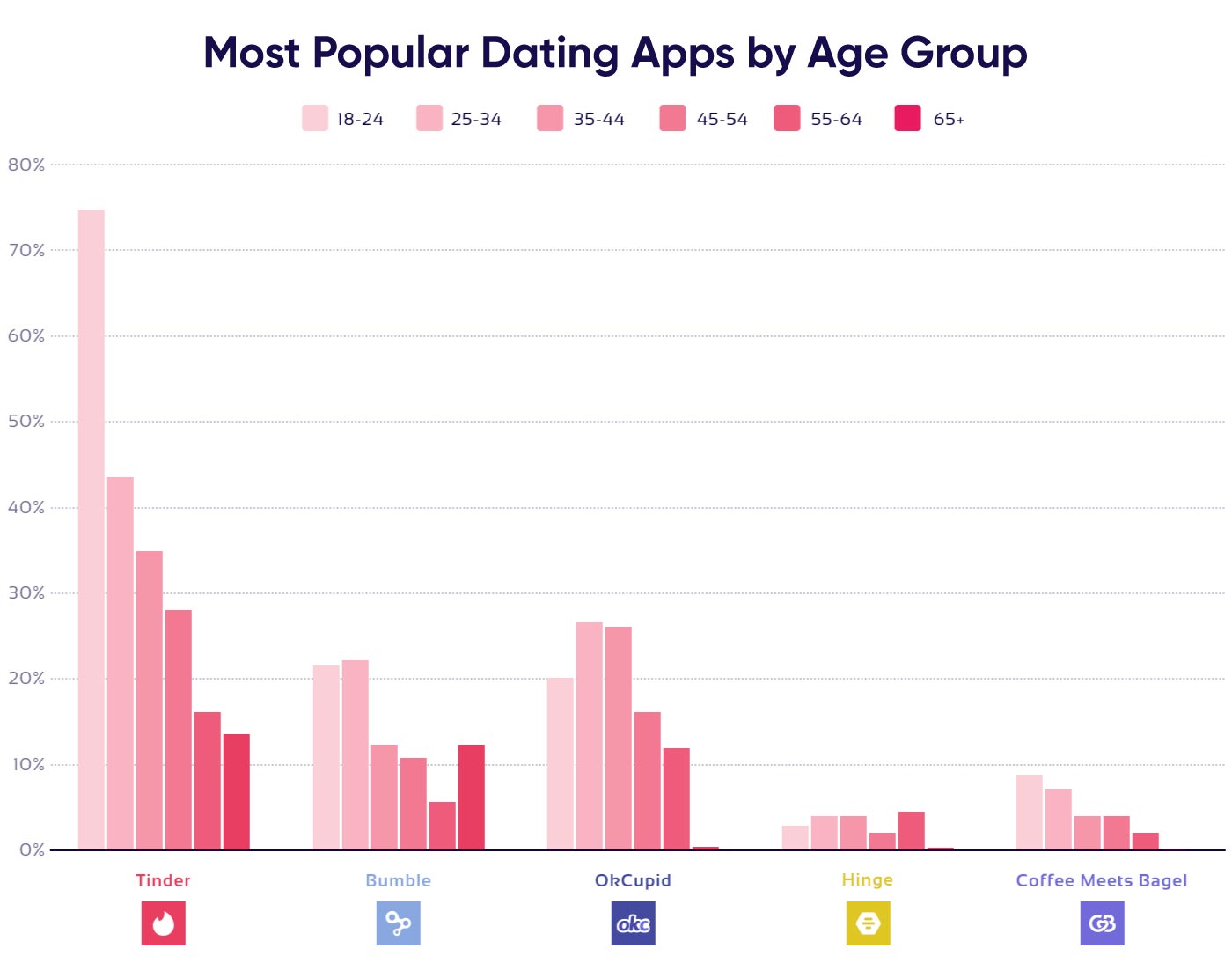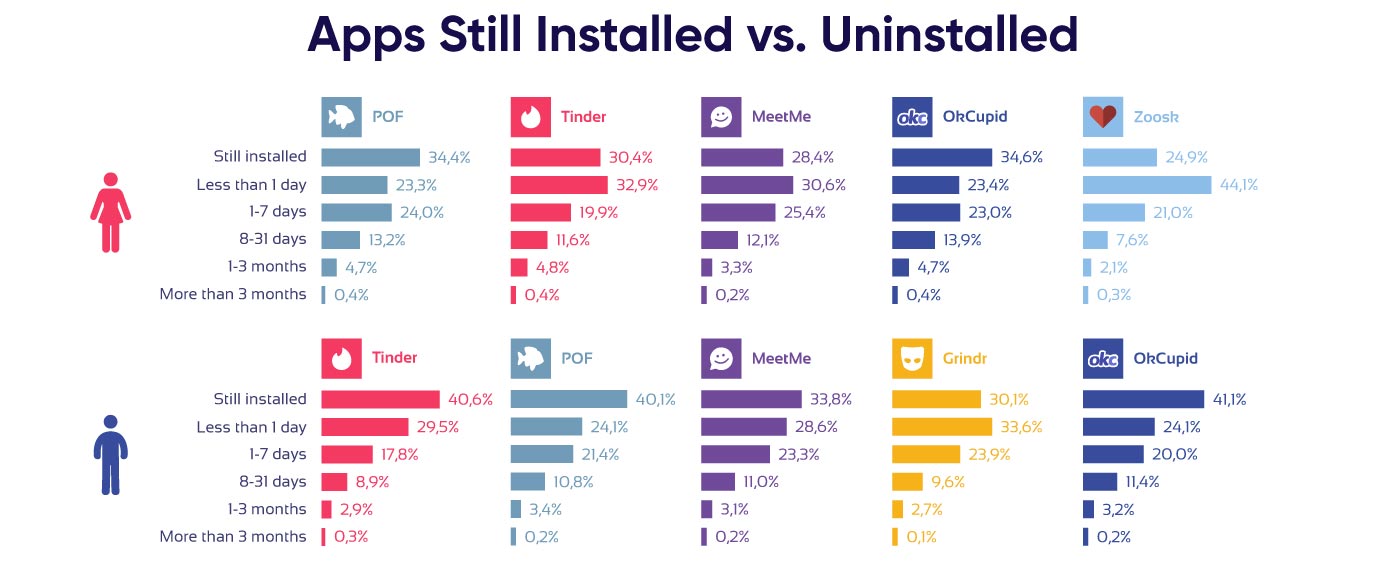 Catchy and Profitable Idea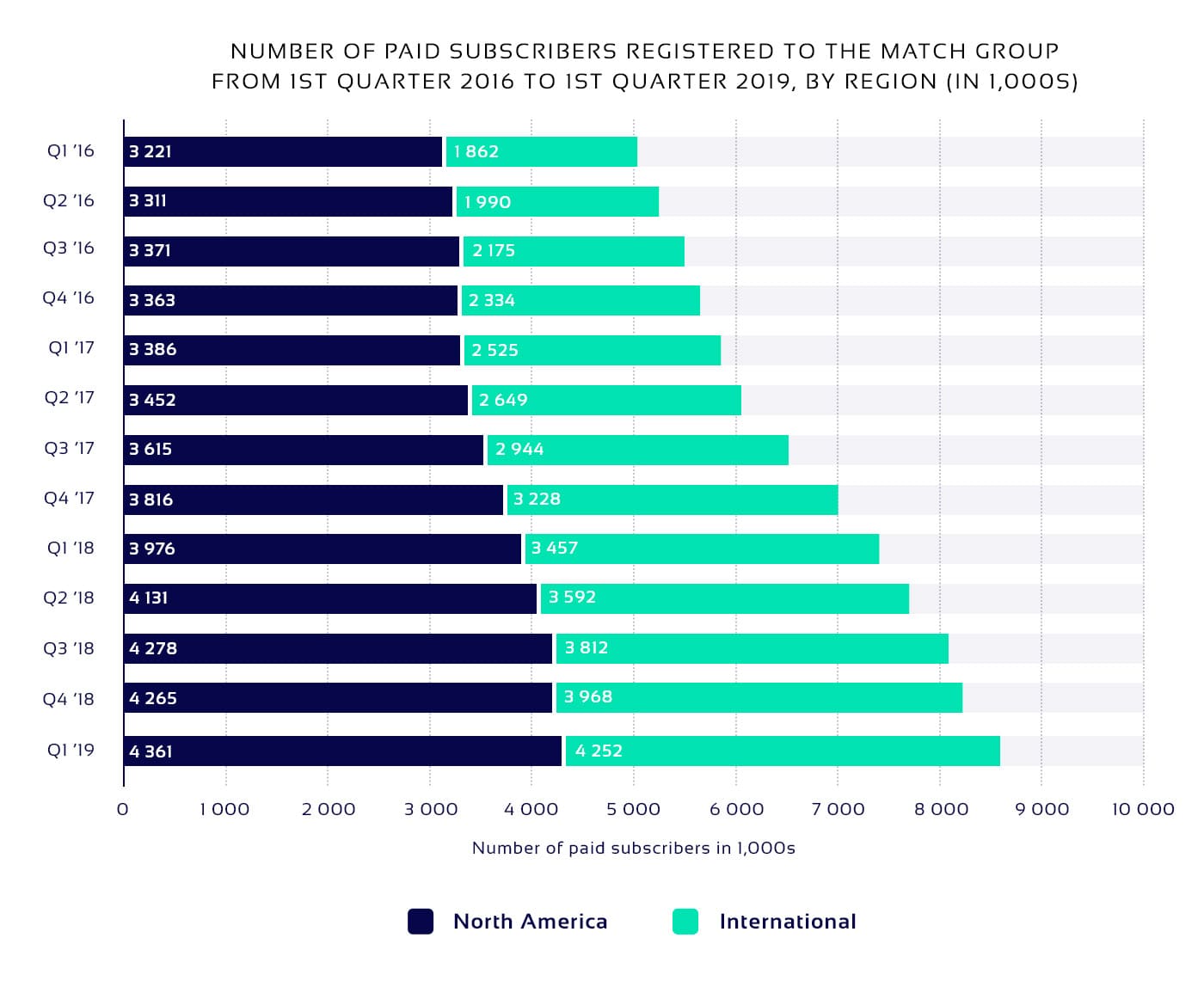 As you see from the diagram, people are willing to pay for a good quality dating experience. However, make them willingly give you the money, you must give them something interesting, catchy, unique and useful.
When businessmen and startup owners found out that the online dating market is worth to put money in, the number of social media dating apps started to grow rapidly. Because the online dating market is already overcrowded with all kinds of dating offers you must come up with a unique idea that would be interesting to your target audience and bring you good revenue in a relatively short time.
When seeking a perfect idea for your future website, never forget that your online dating spot must solve the main problems for your target audience, otherwise, even the brightest idea will fail.
Creativity is taking something common and placing it in extraordinary conditions.
Take your time and think how to make the process of finding dates and soulmates most interesting and convenient for all users. If you have enough knowledge and experience in some industries like healthcare, education, transportation and other, you can find something that can be perfectly applied to the online dating area.
General vs. Niche Targeting
Any company, regardless of the industry, does everything they can to provide their clients with a personalized experience to keep them interested for as long as they can. The same refers to the online dating field. People no longer want to use general dating websites and are more likely to choose a niche dating site that corresponds to their interests and vision on their future significant other.
You can choose one niche or create a complex platform that combines a few dating niches. The list of dating niches can be divided into many categories, such as:
Age group (25-35, 35-55, 55-80, etc.);
Body shape or weight (skinny, curvy, overweight, etc.);
Sexual orientation (heterosexual, gay, bisexual, etc.);
Origin (European, Asian, etc.);
Religion (Catholic, Hebrew, etc.);
Interests (music, activities, tattoo, etc.);
Lifestyle (sport, no interest in activity, etc.);
Health condition (physical, mental diseases);
Career (teachers, police, medical workers, etc.);
Farming (singles living on a farm);
Geeks (sci-fi, anime, comics fans, etc.);
VIP (singles with high income);
Exotic (BDSM, etc.);
Marital status (married, divorced, widowed, etc.);
Open relationships (people who don't want to be in serious relationships, etc.);
Asexual relationships (people who refuse intimacy, etc.).
As you see, there are plenty of dating niches to choose from, but before you make the final decision, do your research on the popularity of the niche and its business capability in the near future to be sure that return on investment won't take years.
Research on Competitors
After you decide what kind of target audience you want to cover and before starting to gather information on how to build a dating app, you need to do market research and develop your business strategy.
When a dating application is just a startup of an enthusiast, instead of being one more product of a corporation like the Match Group that owns Match.com, Tinder, Bumble, PlentyOfFish, and other popular dating apps, it may be challenging to develop, promote and maintain. However, by doing the research on your direct or indirect competitors and analyzing their both strong and weak sides you can make your product more competitive.
The best thing to do is to make a SWOT analysis on your main competitors and your own existing or future dating product.
Strengths. Define strong sides of your dating application and your business strategy as well as detect what exactly makes your business rivals competitive on the market. Also, pay close attention on whether yours and their driving forces are similar or differ from each other.
Weaknesses. Knowing weak sides is even more important than knowing strong sides, because once you detect them you can rearrange your strategy and reorganize the product to eliminate or, at least, control them.
Opportunities. Being aware of business opportunities of your competitors and comparing them to yours is advantageous for your company's growth. By knowing their opportunities you can predict changes in their business strategy and choose to go along with them or cover the rest of the market.
Threats. Understanding and dealing with business threats is what makes small companies grow and even become monopolists. Compare your threats with the ones of your competitors and, if it is possible, find out how they deal with their threats. Thus, you'll be able to see whether their actions are successful or not so much, and use this knowledge to your benefit.
Main Functionality Stack
Every website, application, and any other type of software have a basic functionality set that is responsible for the core processes. The list of main functionalities below is not full, but it gives a clear picture of what your dating app must include.
Registration. In case of online dating applications, no registration functionality equals no users. The registration process universally includes filling the registration form where people need to state their nickname, real name, email (so they could receive important news and notifications), phone number and additional information like location, gender, etc. Also, since the process implies sending confirmation emails, you'll need to decide what SaaS email marketing platform to use.
Profiles. After user registration is successfully completed, a person needs to fill their profile with personal photos and information. You may implement standard profiles where users need to state their age, height, weight, location, country of origin, interests, religion, stance on drinking and smoking, and so on. However, you can make profiles on your dating application more creative than on hundreds of similar services and motivate users to fill more interesting information, such as favourite literature, professional interests, etc.
Photo/video upload. Photos are essential for dating websites because people who want to find a date or a partner for life want to see what they look like and no description can replace visualization by photo. Videos may not be necessary but remain trendy for years; thus, you can add the possibility to upload videos in users' profiles. The combination of photos and videos will give a better understanding of the user personality and increase the quality of matchmaking.
Search and search filters. The vast majority of dating app users don't want to browse through all profiles available to find a few that might interest them. Instead, they all use the search functionality, which is why your online dating platform will benefit from having search filters that cover all information in profiles.
The more search filters your site members can use the more grateful they will be for this opportunity as it can save plenty of time. Such filters as personality type, attitude towards children and/or animals, favorite TV shows or movies and other are not obligatory, but modern audience desires to get personalization experience in everything, especially in dating.
Matching. This functionality is one of the most useful for singles registered on dating websites. Since the matching system does most of the work for them, they get a better experience on the website. Of course, a good experience can be achieved only with carefully designed matching algorithms and logics. Thus, if you don't want your system to show random profiles to single users make sure development specialists did everything right when working on this feature.
Validation. Validation is an important part of any website or application because it regulates compliance with rules and restrictions. First, validation ensures that users fill in all the information needed for the app owners and administrators. Second, with the help of validation, you can significantly reduce the number of fake profiles. By not giving users the ability to upload fake photos for illegal purposes such as stalking and fraudulence you can increase audience trust in your platform and make it more reputable.
Geolocation. By integrating different geolocation API into your location based dating app you can increase its efficiency for users, because they will be able to see remoteness and decide whether some singles fit them for dating. In addition, you can combine matching functionality with geolocation and show users profiles of other singles living in the same location. Of course, geolocation of your users must be used only with their consent.
Chatting. Chatting is one of the core functionalities on any dating site. By giving users different communication channels such as private and group chatrooms as well as both text and video chatting you can boost brand loyalty and app's popularity. It is important that chatting on your dating service is most convenient and includes entertaining elements like unique emojis and others.
Private messaging. Even though private messaging is already second to chatting it is still a widely used functionality that increases communication and ensures good user experience and loyalty of your audience.
Like and unlike. This functionality precedes messaging and chatting, and can be implemented in different parts of the dating app, for example, users can like photos, videos, profiles, messages, citations, etc. In addition, it wouldn't hurt if you also include the possibility to remove likes, because sometimes they are given by mistake. Since many people are still obsessed with having more likes this functionality will stay widely used for years.
Swipe. Even though such functionality as swipe is applied mostly to the mobile version of dating applications, it can be used for web platforms as well. The logics for swiping can fulfill different tasks such as removal, cancellation, moving forward (as in "like or swipe"), change of content shown, etc.
Settings. To make time spent on your online dating platform most enjoyable you need to build a convenient environment for all users and give them more than a basic stack of functionalities and features. Thus, if your users can adjust setting for their profiles and customize them based on personal preferences your platform can stand out from competitors. Settings may include, but not be limited to muting sound notifications, changing interface themes, privacy settings, and other.
Push Notifications. To keep users updated on important information and win their hearts your dating app needs to include the variety of alerts and notifications. By notifying users about new messages, likes, and any other activity regarding their profile as well as updating them on membership expiration or changes in the privacy policy you can ameliorate personalization experience and client satisfaction. Use different types of notifications, but don't spam dating app users with insignificant or irrelevant information.
Payment. Since this functionality directly relates to the financial side of your dating app and user relationship, it must be maximum convenient for everyone. Most important, all payments and payment information must be safe and protected from third parties. Even if you're creating a dating application for one location, your platform will benefit if you make the system flexible to the future changes like covering new countries with different currency. The back-end part responsible for the payment functionality must be flawless and flexible so adding new payment systems won't result in consequences for your application and brand.
Admin panel. Services like dating websites and applications have two entity types – user and administrator. The admin panel is needed because a person controlling the website needs to have system permissions for certain actions like deleting user, reading correspondence history (only in cases of emergency), and other. The admin panel must have secure access that would not allow third parties to damage the system's integrity and your reputation.
Set of Additional Features
Additional features may not be vital for the dating application like basic functionality, but they can make your platform custom and more competitive on the market. Consider the list of features below if you want to create a profitable digital product.
Photo editing. Photos are very important in the dating industry, that is why you need to offer as many photo editing actions as you can. They can include photo filters, cropping, adding text or small vector images, etc.
Rating. People love when you ask for their opinion. If you give people an opportunity to rate your service and profiles of other singles they would be grateful. By rating someone, users can warn others not to interact with certain app members or mark someone as a good person to chat or date with.
Photo validation. The dating field has its flaws and the biggest flaw is the number of impersonators. Since it is difficult to eliminate such people from the dating applications entirely, you can at least reduce their number by photo validation and its automatic approval. Developers can make the system analyze the photo intended to be uploaded as a profile photo and forbid uploading random photos from the internet like pictures of celebrities, models, animals, etc. on the app.
Private photos. A dating app that has a private photo feature is the one that cares about the privacy and safety of its users. With this handy feature, users are able to hide their photos from users outside their friend list or from certain individuals.
Blacklist. Dating applications are used by different groups of people with different values, world view, and temper. By implementing the blacklist feature into the platform you can enhance user experience because app members will be able to control their comfort zone and won't allow other users to bring negativity into their digital world.
Friend list. Being opposite to blacklist, this feature is designed to indicate users who are comfortable to communicate and be friends with. If a user can create a friend list they also should be able to make parts of their profile visible only to the users from the list. This content may be intimate information, private photos (18+), etc.
Login with social media or email. Very often, users forget their login information and are pleased with the services that allow entering the system using their emails or personal accounts in different social media. Most often, websites offer to login with Facebook or Google account; however, if you offer at least three or four most popular social media platforms, it will increase user satisfaction with using your dating application.
Safe mode. By implementing the safe mode into the system you can give users a chance to choose what kind of content they want to see on your dating platform. This is especially useful if your application covers different types of dating and diverse audiences. By activating safe mode, religious users and the ones who don't want to see any kind of adult content will be able to adjust your dating app to their needs.
Gifts. Gifts have always been a sign of affection, especially between two people who want to date each other. For this reason, having a gift feature on your dating platform will be beneficial in many ways. First, it will improve the quality of users relationships on your app or a website. Second, it can be an additional business monetization model. Third, it may result in fruitful business cooperation with other companies such as restaurants, toy manufacturers, sweet shops, etc.
Who viewed profile. Dating service members are always interested in who viewed their profile and by satisfying this interest you'll get more love from your users. In addition, this feature will make them feel safe on your service because app members will be able to close their profiles from unwanted viewers by making them private or adding certain people to the blacklist.
Interface themes. The ability to adjust the interface to fit personal preferences is advantageous for both users and dating app owners. This feature can be one of the additional ways to monetize your dating service, but you need to make sure that you satisfy at least the main categories of your target audience with custom designs. Users will be especially pleased if you give them themes on trendy topics like superheroes, TV shows like Game of Thrones, etc.
Types and Reasons for Online Dating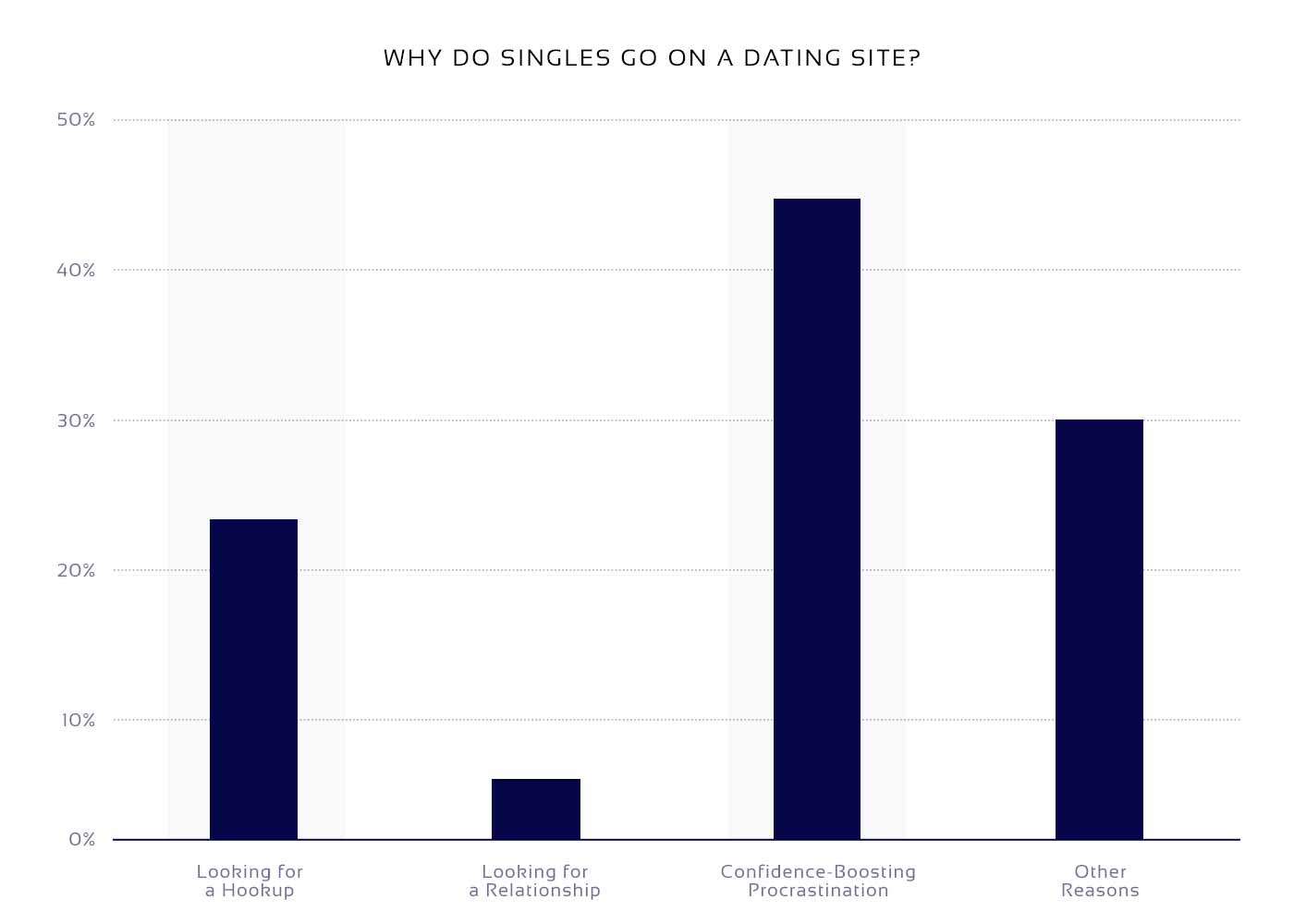 Dating has different forms depending on the goals of single people. Generally, there are three main types of dating:
- Romantic. For people who want to be in a serious relationship that will result in marriage and starting a family.
- Casual. For individuals who don't want to be engaged in a long-term relationship, keep their options open, and want to be with someone who has the same world view.
- Open-minded. For singles who don't want or not ready for being in any kind of relationships, but want to satisfy their natural physical needs.
Interests and goals of these three categories differ in many ways and have different problems to solve, so you need to keep this in mind when choosing your target audience and adjusting your platform to it.
How Do Dating Apps Make Money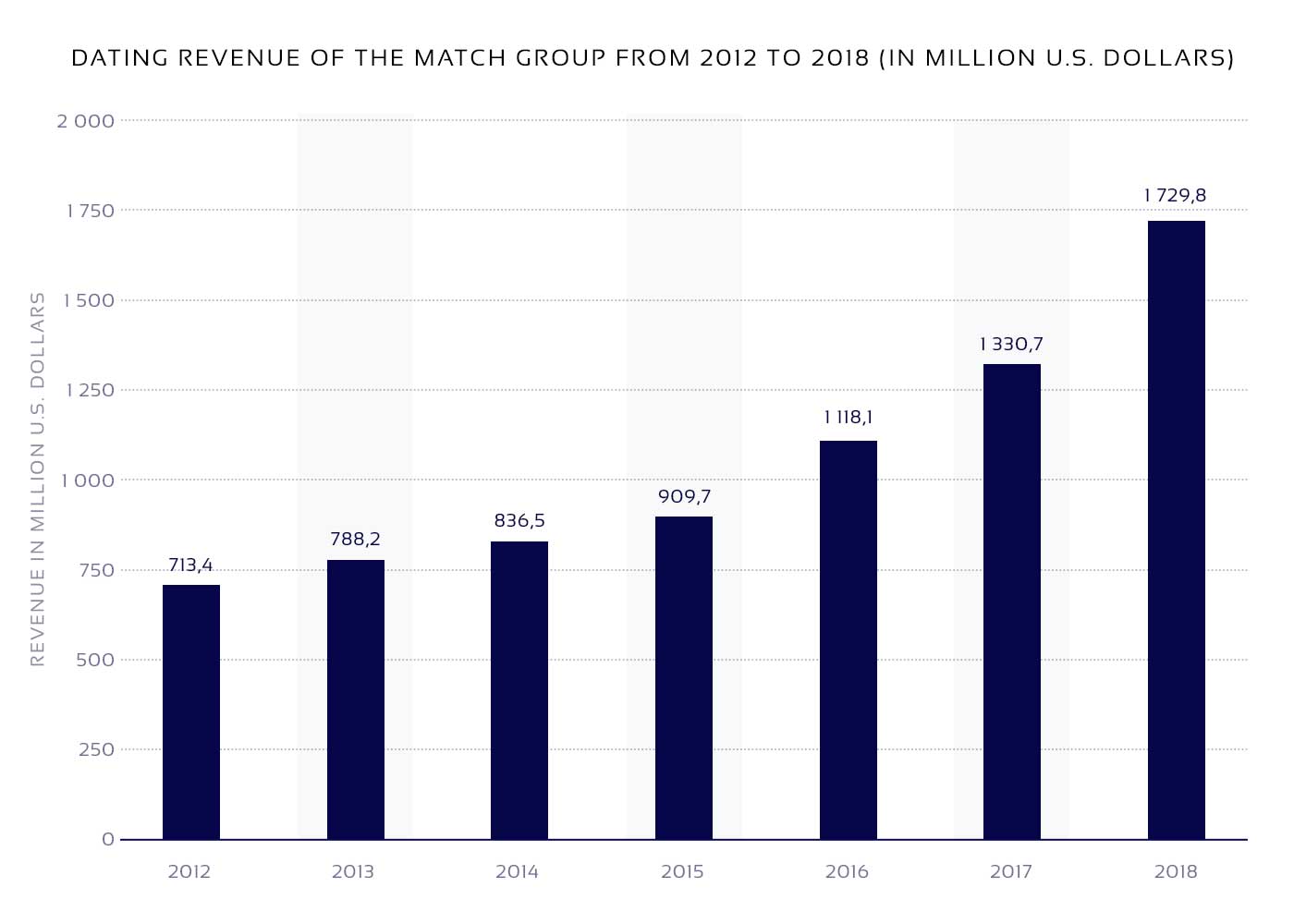 This diagram on revenue of Match Group vividly shows that the dating industry becomes even more profitable each year. However, you need to keep in mind that this dating giant gains profit from numerous successfully promoted websites and applications.
Monetizing a dating website is very easy because many people are willing to pay for meeting the right person, making them interested as well as pleased with attention and gifts. You can combine different monetization ways below:
- Membership/Subscription. Being the primary monetization model, subscription can bring fortune to dating app owners. You can create a variety of memberships with different conditions, duration, and prices that would be attractive to the target audience.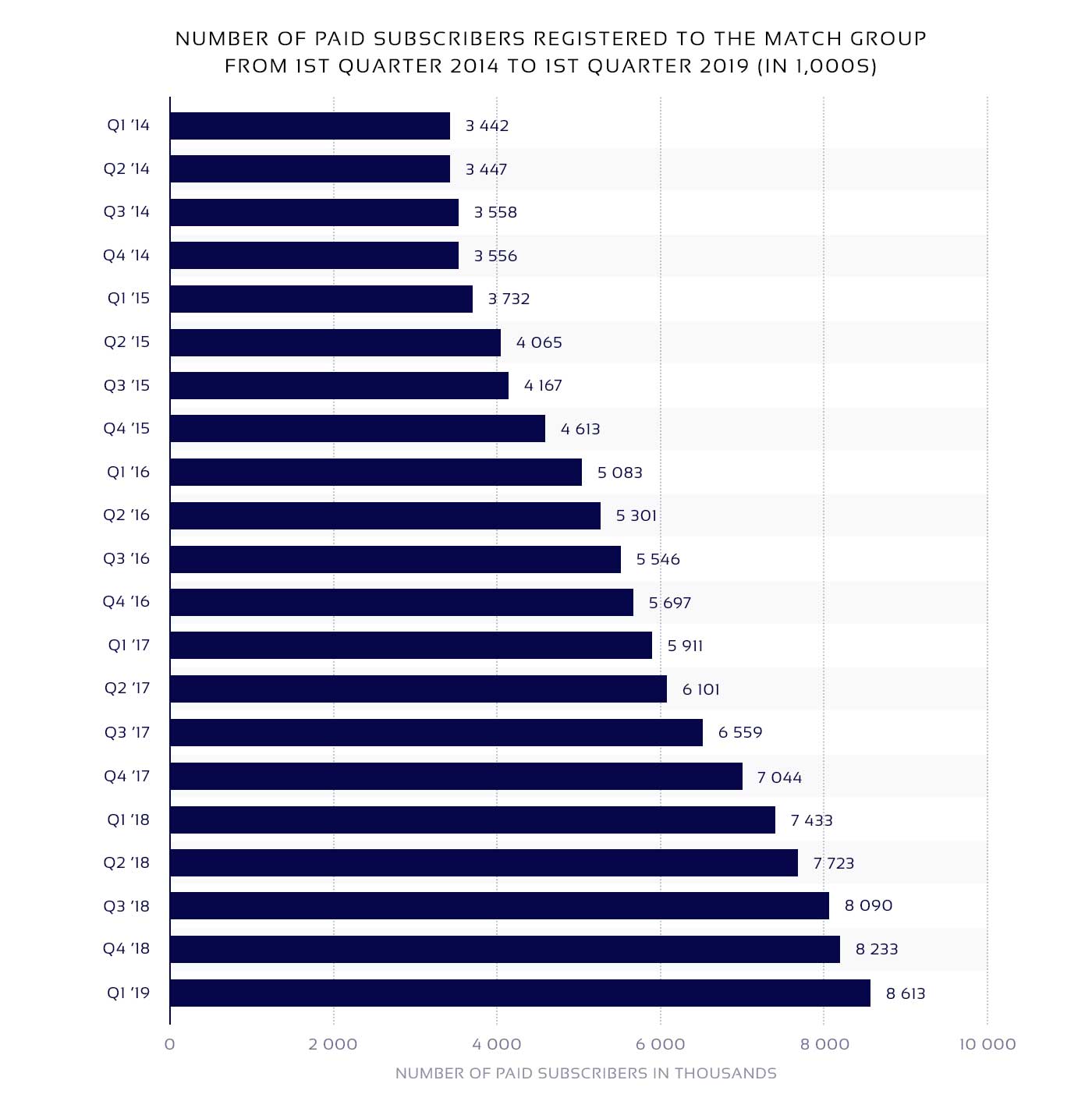 - Freemium. Being one of the leading monetization models in the online dating industry, it satisfies the primary needs of paid and free service users who can choose to pay for their membership in the future.
- Ads/Affiliate marketing. By making your ads personalized and not making their quantity irritating for your users it is possible to profit from your dating application. Also, by showing ads, you can originate fruitful and long-lasting partnerships with many companies.
- Turn-off ads. When people have an opportunity to turn their ads off, especially when the price for doing it is reasonable, they won't let a few cents stand on their way to happiness.
- Account promotion. Dating app users want to be noticed, and you can use it to your financial advantage. If you offer an attractive account promotion, many users will take it if it has a reasonable price and their accounts are guaranteed to be on the top of the list.
- In-app purchases/Gifts. As an additional monetization way, you can offer users to purchase a stand-alone feature. It can be an incognito mode to view profiles and keep an identity a secret, or it can be additional matching functionality. So, as long as the feature you sell is useful, you can monetize it.
- Personalized special offers. Special offers have always been a monetization boost and once you make them personalized and attractive, prepare yourself for getting more money from your online dating app.
- Paid account removal. Some monetization ways can be shady and may not be good for your brand reputation. However, some dating websites try to be creative in monetization, and when their users try to delete personal accounts, they are offered to pay for removing all the information; otherwise, their profile photo and some basic information remain on the service.
- Offline monetization. Who said that in a dating app all the fun is online? You can host events for your users offline as well. One of the best event examples is speed dating that gives more ways to get revenue.
Types of Mobile Dating Apps
Without a mobile app your dating platform won't be popular and may not even last for long on the market, because mobile applications are a lot more in demand than websites, especially in the dating industry. To choose what type of mobile applications would be most beneficial financially, you need to know what types of them exist.
Native. Native applications are designed to work only on one platform such as iOS, Android or any other. Thus, if you want to cover few platforms, you'll need to create separate applications for each of them.
Hybrid. Hybrid applications have certain flaws comparing to native apps, but its biggest advantage is the fact that you need to create only one application and it will work on iOS, Android, and other mobile platforms.
Cross-platform. As its name states, a cross-platform application is designed to work equally well on web and mobile platforms. You'll need to create only one application, and it will be adapted to various devices since it operates using a browser engine.
You can decide by yourself what mobile app to build or consult with a company that offers mobile development services to get the dating mobile application that suits your goals and budget.
In case if you're already interested in getting a mobile app for your future online dating service but want more information on its financial side, read our article and infographic on how much does it cost to create a mobile application.
Localization Peculiarities
Every good online dating startup is doomed to become international. If you want to cover new countries you better think this through in advance and make your platform flexible to these changes. Main differences in separate countries include, but are not limited to:
- Language or spelling;
- Terminology;
- Timezones;
- Time format (24 hours vs. 12 AM/PM);
- Date (dd/mm/yyyy vs. mm/dd/yyyy);
- Unit systems (U.S. Customary System vs. metric system);
- Cultural differences;
- Currency;
- Available payment systems;
- Multilanguage client support.
Once you choose what country to cover next, research the local market to get a full picture on whether it is worth to put your money and effort in it or not.
UI/UX Design for Dating Apps
Never underestimate the importance of good UI/UX design, especially in the online dating field. By making the interface or your dating application intuitive and convenient, you will make your app more user-friendly and gain bigger popularity.
No matter how beautiful your interface is it won't matter if users cannot find search filters or the message button in 1-2 seconds. People won't stay on your platform for long if they don't find it aesthetically pleasing, which indicates that UI is as important as UX design.
Make sure that your website has a fitting color palette that corresponds to your brand book and it would never hurt your brand if your dating application will include interactive elements for both web and mobile versions.
What Development Technologies to Use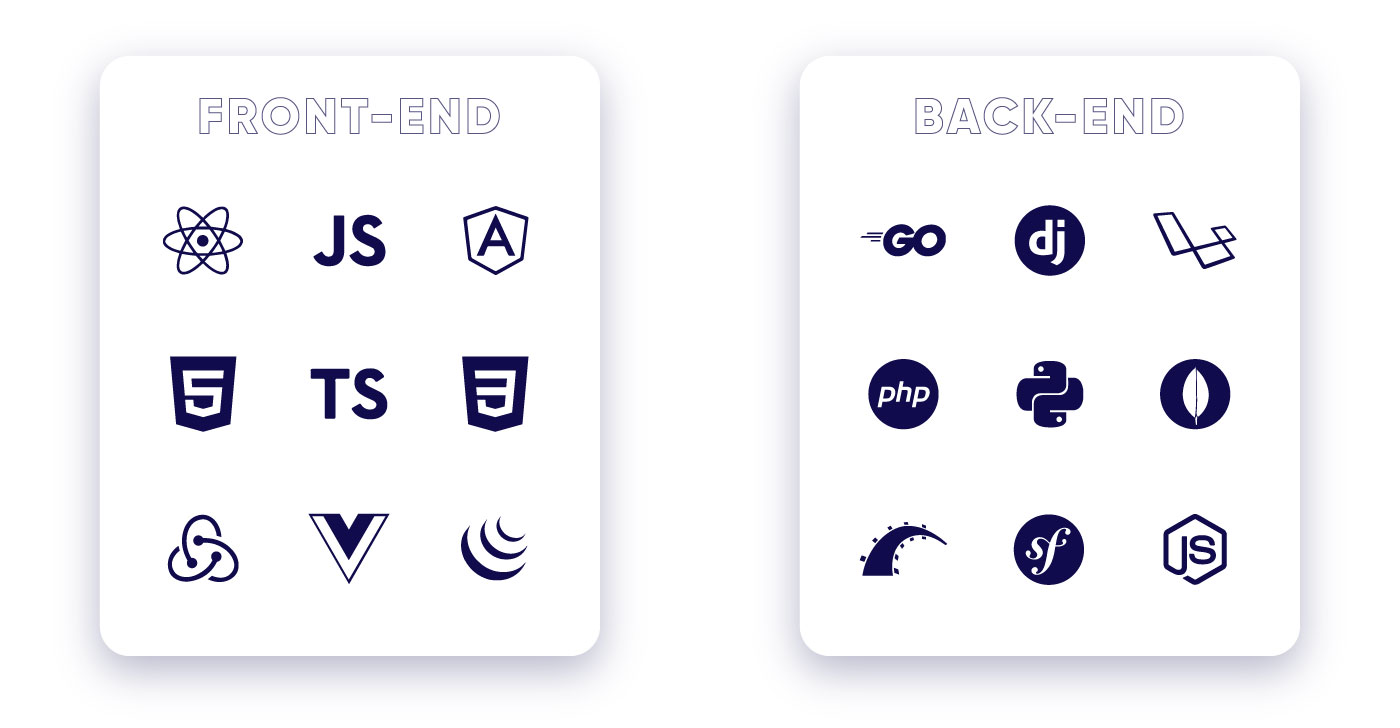 The development technologies market changes rapidly, and some technologies that are popular today may already be forgotten in a year. Since any dating application requires constant updating and support due to market peculiarities and trends among the target audience, it would be wise to outsource this part of making your dating idea real to software development professionals.
Despite the fact that outsourcing development sounds fishy to those who never dealt with it before, it is a common practice for large companies. Successful companies that can distinguish outsourcing myths from realities already gain profit from such their products as:
- UpWork,
- Skype,
- Slack,
- GitHub,
- Opera,
- MySQL,
- Alibaba,
- and a lot more.
Even though you don't need to be an expert in software development, it would be better for you and your business to know the basic information on front-end and back-end technologies. Knowing how to choose a technology stack for application development will help you distinguish professionals from amateurs, thus saving your time, money, and reputation.
AI and ML Dating Integration
Chatbots and AI-based support will be a great addition to your online dating platform because such advancements help to:
- Provide 24/7 user support;
- Eliminate or reduce the necessity to hire online consultants;
- Save money, time and space;
- Create new dating offers;
- Decrease user insecurity;
- Prevent data loss;
- Replace real users (in individual cases);
- Enhance user protection from frauds and imposters.
The use of machine learning and artificial intelligence technologies today is limited only by people's imagination because advancements in this field can do wonders. However, if you want to implement AI for illegal purposes, we strongly advise you to think twice before doing it and risking the safety of your users and your brand integrity.
Final Words
The dating industry is both entertaining and financially rewarding for entrepreneurs who have already created dozens of dating apps like Tinder. Because these applications and websites often feel like clones you have a good chance to become the next online dating giant with a good and innovative unique selling proposition and the right marketing strategy.
Top quality is what makes any dating applicationpopular and profitable, that is why you need a team of experienced developers who will guarantee its flawless logics and functioning. If you're looking for such experts, check our
Case Studies
to see that we are good in all kinds of software solutions, including
dating app development
, and contact us right away!